On average, Idaho car insurance is cheaper than the national average. That is because of the mainly rural terrain and a low number of uninsured drivers.
But that doesn't mean you should settle for the first insurance deal you come across. You can get even more affordable premiums if you know where to look.
Here, we tell you exactly where you should look for the ideal car insurance deals. We outline the best companies in the Gem State and some of its car insurance laws. We even tossed in some hints on how to get the best deal for your car insurance.
The Best Idaho Auto Insurance
State Farm: overall best
Auto-Owners: best customer satisfaction
GEICO: best online capabilities
Farm Bureau: best for members of Farm Bureau
Allstate: best discount options
The Overall Winner: State Farm Idaho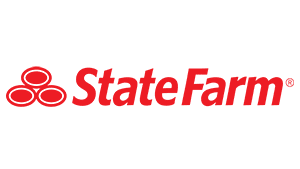 For the majority of Idaho residents, State Farm provides the optimal insurance plan. It is mainly due to its enticingly low rates.
The typical State Farm user pays around $271 per year for their insurance premium. That's well below the state average of $559 (for minimum coverage). If you want full coverage car insurance in Idaho, State Farm charges $965 per year on average.
You'd think someone paying so little for car insurance wouldn't get too much in return. However, State Farm is well-known for its devoted customer service, along with some neat offerings.
Coverage-wise, you can expect the basics, such as liability, comprehensive, and collision.
There are a few exciting coverages beyond that, though. One good example would be the company's rental insurance, which covers meal, repair, and lodging expenses if your rental vehicle breaks down.
Not only does State Farm offer cheap car insurance Idaho drivers enjoy, but they also have plenty of discounts at their disposal.
The insurer's discount selection is well-rounded, as you can see below:
Multiple lines
Good driving discount
Passive restraint
Steer Clear Driver Program
Accident-free discount
Driver training discount
Drive Safe and Save
Good student discount
Multiple autos
Anti-theft
Defensive driving discount
Vehicle safety
Student away at school discount
As you can see, the discounts are diverse and numerous.
Something else this State Farm review should highlight is the State Farm app.
From this app, you can view and manage your Idaho car insurance data. It removes much of the hassle on your part as you don't need to call an agent for information on your insurance plan.
That leads us to the main point. Namely, State Farm's customer service is what shines the most in users' eyes. The company's app is handy enough, but the brand goes beyond that to please its clients.
Eager to earn the moniker of the best Idaho auto insurance company, State Farm makes sure every customer has an agent available for addressing issues and feedback. To that end, State Farm employs around 18,000 agents, significantly more than other companies of similar size.
Discounts & Optional Coverages
Choose State Farm if: you are after a solid mix of price and service quality.
Look elsewhere if: you want more coverage and discount opportunities.
Join
341 Drivers
Who Got a Quote Today!
Easy to Use
Safe & Secure
Best-Rated Car Insurance Companies
Assisting Drivers Compare Rates & Save Since 2017
or speak with an Agent by calling
Auto-Owners Insurance Idaho: Great Customer Satisfaction Rate

Auto-Owners is a terrific car insurance company that excels in pleasing users. It costs a bit above average ($771 per year), but it offers good deals for drivers with not-so-good records.
There's a catch, however, which may turn some people off of opting for Auto-Owners — the insurance is only available through its agents. All your insurance dealings go through your delegated agent. Nevertheless, the company does have 24-hour customer service available in case you can't reach your agent.
For some people, this business model is enough to make them search for other companies, which provide auto insurance in Idaho. However, if you don't mind dealing exclusively with an agent, Auto-Owners can be an excellent insurer.
For example, you can purchase a bundle called the Personal Automobile Plus Package.
This program offers a slew of coverages, such as the following:
Lost/damaged cell phones
Lock rekeying
Stolen or damaged audio/video equipment
Stolen vehicle transportation expenses
Bail bonds
Damage to non-owned trailers
Waived/reduced deductibles (in some cases)
Identity theft expenses
Towing costs
Personal property, stolen from your vehicle
Vehicle breaking down during a trip
Legal expenses
With this bundle, Auto-Owners could easily be considered Idaho's best insurance provider. Unfortunately, you can't get any of the above perks individually — it's either all or none. That's something plenty of Auto-Owners reviews agree is a bit of a letdown.
If you are interested in discounts, Auto-owners boasts a fair amount of them:
Teen driver discounts
Green discount
Safety discounts
Early payments discounts
Multi-policy discounts
As our research revealed, Auto-Owners has an excellent customer satisfaction rate. For instance, National Association of Insurance Commissioners data shows Auto-Owners get less than half the complaints other auto insurance companies in Idaho receive.
Beyond that, Auto-Owners has outstanding financial strength. It means the odds that the company won't compensate you (assuming your accident is eligible for compensation) are minimal.
Discounts & Optional Coverages
Choose Auto-Owners if: you value customer satisfaction and numerous coverages.
Look elsewhere if: you're looking for a cheaper offer.
GEICO Insurance ID: Great Technological Advancements
As almost any GEICO review will tell you, this insurer is an appealing choice for anyone tech-savvy. But it has more to offer than cool apps and websites.
For one, GEICO's rates are accessible, riding the line between average and below average. Annually, the average GEICO customer spends $551. Its typical full coverage costs are somewhat cheap, too, costing $1,481 per year.
Moreover, GEICO gives plenty of benefits in return for the price it charges. Discounts are a good example, but we'll cover those a little later. Instead, let's briefly address coverages.
In terms of coverage, GEICO isn't the best among Idaho car insurance companies. Beyond collision, comprehensive, and liability, GEICO offers policies like MBI (Mechanical Breakdown Insurance). This policy ensures the company will cover your car repair bills. However, it only applies if your vehicle is less than 15 months old and has traveled under 15,000 miles.
Now, let's talk about discounts. Here's a list of the available discounts:
Driver education discounts
Multi-policy discount
Vehicle equipment discounts
Multi-vehicle discount
50 and older discount
Good student discount
Good driver discount
Defensive driving discount
New vehicle discount
Military and public service discounts
Seat belt use discount
If cheap Idaho auto insurance is your priority, these discounts can be of great help to you.
Something else that will doubtless prove helpful is GEICO's app. The app is comprehensive to the point where you rarely need to call the company to ask anything. This insurer has great tech integration due to the GEICO website and tools like an online premium calculator.
The potential downside to this virtual model is that GEICO offers fewer opportunities for in-person interaction. It has put all its eggs in the online/app basket, so to speak, so the virtual service is noticeably better.
For that reason, GEICO's car insurance for Idaho drivers feels more tailored for the technologically inclined.
Discounts & Optional Coverages
Choose GEICO if: you like taking care of business through apps and websites.
Look elsewhere if: you prefer a face-to-face relationship with your insurer.
Farm Bureau: Great Blend of Affordable Rates and Discounts
Being a beneficiary of Farm Bureau's car insurance involves paying an annual membership fee. This typical fee is around $100.
The initial cost can sour your first impression of the Farm Bureau. It's also the first thing almost every Farm Bureau review mentions, including this one. But despite this fee, the company is one great option for auto insurance in Idaho.
Farm Bureau's average coverage costs are pretty low. Expect to pay around $477 per year ($1,586 for full coverage).
For this modest price, you become entitled to some sweet policies.
Beyond comprehensive, liability, and collision coverage, you can enjoy identity theft coverage. It is somewhat rare among insurance companies, making it a good selling point for Farm Bureau.
The discounts available at Farm Bureau are as follows:
Multi-policy discount
Accident-free discount
Continuous coverage discount
Postgraduate discount
Insurance score discount
Farm discount
Financial responsibility discount
Driver training discount
Customer loyalty discount
Good student discount
Defensive driving discount
Your car insurance in Idaho can become incredibly cheap with the right mix of the above discounts. We should note that the selection is admirably large but not mind-blowing. You are to find most of these discounts at other insurers.
However, it's worthwhile mentioning that Farm Bureau also grants discounts not necessarily related to car insurance. These include discounts on agricultural equipment, prescriptions, rental cars, hotel stays, and entertainment venues. Some of these discounts make this insurance company quite appealing to all sorts of clients.
Reviews for Farm Bureau are favorable – for the most part. While many have dubbed it Idaho's best insurance provider, there was a notable common thread in the reviews we have read.
Quite a few people have complained about Farm Bureau being slow to resolve disputes. The company does manage to address almost all issues, but it doesn't seem to be particularly hasty about it.
Discounts & Optional Coverages
Choose Farm Bureau if: you want to enjoy unique offers.
Look elsewhere if: you want more intriguing discounts.
Allstate: Impressive Premium Selection
Allstate is the third-biggest of all Idaho car insurance companies in the United States. As such, it has an accordingly high reputation to maintain. Its financial strength is quite solid for this reason.
If you'd like to get insured under Allstate, you have to pay an annual fee of $560. That's right around the average car insurance cost in Idaho.
The coverage options under Allstate are robust. Here's what you can enjoy with its insurance:
Physical damage
Gap insurance
Uninsured motorist
Liability
Rental reimbursement
Rideshare
Roadside assistance
Allstate also offers Your Choice Auto®, a particularly intriguing program that rewards safe driving. Enrolling in this program can reduce premiums. While that reduction won't match the rates of cheap auto insurance in Idaho, it does come with other perks like preventing the rates to increase.
In terms of discounts, here's a quick rundown of Allstate's availabilities:
Economy car discount
Early signing discount Al
Anti-lock brakes discount
Daytime running lights
Defensive driving course discount
Smart student discount
55 and retired discount
New car discount
Full Pay® discount
Drivewise
Utility car discount BI, PD, PIP
The Good Hands People discount
Farm vehicle discount
Premier discount
Good payer discount
Homeowner discount
Multiple policy discount
Premier plus discount
Senior adult discount
Resident student discount
Allstate Easy Pay Plan discount
Anti-theft discount
Safe driver bonus
Passive restraint discount
Allstate eSmart® discount
Few auto insurance companies in Idaho have such a vast and varied discount offering. It's a highlight for this company and a major draw for anyone who loves excellent discounts.
Allstate also has a claim satisfaction guarantee program — if you're unhappy with your claims payout, you receive a six-month credit towards your premiums. Nine times out of ten, customers raising a complaint receive this credit.
Discounts & Optional Coverages
Choose Allstate if: you're after diverse discount options.
Look elsewhere if: you want something cheaper.
Cheapest Car Insurance in Idaho (By City)
Car insurance doesn't cost the same in every part of the Gem State. Some areas of Idaho demand their residents to pay more for car insurance than others.
To give you a more nuanced view of car insurance in the region, we examined the financial prospects in a few key Idaho cities. The below prices apply to a 30-year-old male with a clean record driving a 2012 Honda Accord.
Boise
Before addressing the cost of car insurance in Boise, Idaho, we should note that Boise is Idaho's capital, with a population of around 226,000. Boise's population density is 2,749 residents per square mile.
State Farm is the most affordable option for Boise residents. Boiseans pay $768 per year for State Farm insurance on average.
Progressive is the next cheapest alternative for auto car insurance in Boise, Idaho. On average, Progressive charges $852 on an annual basis. Drivers in Boise can also sign up with Nationwide, though at a higher price of $1,188 per year.
Idaho Falls
Idaho Falls is home to roughly 61,500 people. This city's population density is approximately 2,542 citizens per square mile.
The cheapest car insurance Idaho Falls citizens can get is the one offered by Allstate. On average, drivers in this city pay $588 per year for Allstate's insurance services.
State Farm offers the second-most affordable car insurance in Idaho Falls. This city's drivers typically pay $756 per year for State Farm insurance.
Progressive is the next best pick. Progressive's Idaho Falls car insurance costs $1,008 per year.
Meridian
Meridian is the second-most populated city in Idaho, topped only by Boise. It boasts a population of 102,000. Its population density is very similar to Boise's, somewhere around 2,737 per square mile.
In Meridian, State Farm is the cheapest provider drivers turn to for insurance. Citizens of Meridian have to pay $792 on an annual basis on average.
If State Farm doesn't suit your needs, Progressive and American Family are the most affordable alternatives in Meridian. Progressive's auto insurance for Meridian, ID, costs $924 per year on average. Meanwhile, the typical American family customer pays $1,944 yearly.
Nampa
The biggest city in Canyon County, Nampa's population is a little under 94,000. As per the population density, Nampa houses around 3,212 per square mile, making it more densely populated than Idaho's capital.
In descending order, State Farm, Progressive, and Nationwide are the three most affordable car insurance companies in Nampa. Those who want State Farm's car insurance in Nampa, Idaho pay $840 annually on average.
If you go with Progressive, expect an average yearly price of $960. Finally, Nationwide pays a considerably higher price of $1296 per year on average.
Pocatello
Pocatello is the largest city in Bannock County, as well as the county's seat. Its population exceeds 55,500 people. Pocatello's population density is notably low compared to the above cities, spotting 1,671 residents per square mile.
The cheapest car insurance in Pocatello, Idaho comes from Allstate. On average, this company charges $540 per year for its services.
The following two cheapest insurers, State Farm and Progressive are Pocatello citizens' top picks. Respectively, the average annual costs of their services are $756 and $972.
Caldwell
Caldwell's population is somewhere around 55,000. The city's population density is 2,763 per square mile.
Drivers looking for the most affordable insurance in Caldwell, Idaho should first consider Progressive. Caldwell's residents pay an average of $324 per year for Progressive's car insurance.
Allstate and Nationwide are the two cheapest alternatives in Caldwell. But they're considerably more expensive than Progressive's price tag.
On average, Allstate charges $624 per year for its services in this city. Nationwide charges are $1320 per year for car insurance in Caldwell, Idaho.
Rexburg
Rexburg is a city in Madison County. A little under 29,000 people call this city their home. Even though it's the least populated city mentioned yet, its population density is relatively high. Rexburg has 2,787 residents per square mile.
Rexburg denizens would first turn to Progressive for the cheapest deal. If they want this company's car insurance in Rexburg, Idaho, drivers need to pay an average of $336 per year.
The other two most affordable car insurers, Allstate and State Farm are considerably more expensive. They're both similarly priced to each other.
Yearly, Allstate asks for $612 on average. Meanwhile, State Farm charges a very similar sum of $648 per year.
Car Insurance Idaho – Laws & Regulations
Now you know about the best auto insurance providers in Idaho. But we'd like to prepare you even better for Idaho's world of car insurance.
As such, we'll take a look at the state's car insurance laws. Understanding the Gem State's car insurance laws is vital for not violating them while on the road.
Idaho Automobile Insurance Plan Plan (ID AIP)
Driving without insurance in Idaho makes you liable to paying fines or doing jail time.
Depending on the case, a first offense is punishable by a fine ranging from $75 to $1,000. The offender may also need to provide proof of financial responsibility for a year at most.
However, each repeat offense puts the driver at risk of paying another fine of up to $1,000. The offender could also face jail time lasting up to 6 months.
We'd like to outline some new Idaho car insurance laws you should be aware of as a driver in this state.
Texting while driving is outlawed.
Talking over the phone while driving is technically legal. However, it's grounds for a citation if proven to contribute to an accident.
Drivers cannot leave their cars running while unattended. They must turn the engines off, lock the ignitions, and take the keys with them.
All motorized vehicles need two lamps/headlights on both sides of the vehicle's front end. These lights need to be on from sunset to sunrise and under conditions that make seeing other drivers within 500 feet difficult.
Idaho Auto Insurance Requirements
If you want your car to be eligible for insurance in Idaho, it can't be older than 20 years.
For those after the lowest possible insurance in Idaho, here are the requirements:
$25,000 per person per accident for bodily injury
$50,000 for all persons per accident for bodily injury
$15,000 for property damage liability
$25,000/$50,000 in coverage for uninsured/underinsured motorists
SR22 Insurance Idaho
If you have a suspended license, you must have SR22 insurance in Idaho. It also applies if you have a revoked license due to a serious offense (vehicular manslaughter, for example).
Here are some offenses that make grounds for license suspension:
Leaving an accident scene that results in either injury or death
Action/conviction in another jurisdiction that would constitute revocation, suspension, or disqualification in Idaho
Not paying a judgment for damages incurred in an accident
DUI / DWI
Committing a felony with a motor vehicle
Reckless driving
Driving while revoked, suspended, or disqualified
Idaho Car Insurance for New Residents
People moving to Idaho should be aware of a few things in terms of car insurance.
To get your car insured in the Gem State, you need an Idaho driving license. You have 90 days after taking residence to have your current license converted. You'll need the following documents to do so:
Proof of lawful presence in the U.S. (court order, marriage certificate, divorce documents, etc.)
ID proving identity and age (birth certificate, passport, citizenship certificate, etc.)
Documentation confirming your Idaho residency (school enrollment records, utility bill, rental agreement, etc.)
If applicable, proof of name change.
Beyond the above Idaho car insurance requirements, you'll also have to pay some fees. Don't worry: they amount to a little under $40. You must pay for the following:
Written knowledge test: $3
Driving test fees: $28.50
County fees for said driving test: $6.50
No-Fault Laws in Idaho
Idaho isn't a no-fault state. Moreover, it uses an at-fault model (also known as a tort-based model).
That means, when an accident takes place, the involved parties need to determine who was at fault. The guilty party's insurance is then responsible for paying for damages.
For example, if you have Auto-Owners insurance in Boise and cause a crash, Auto-Owners will have to pay for the other party/parties' injury and repair bills.
Price Optimization in Idaho
Price optimization is illegal in Idaho. In other words, Idaho forbids raising premium prices based on people's data like education level or shopping behavior.
Some car insurance companies have attempted to slide price optimization under the radar in the past. So, while it is illegal, don't entirely discount the possibility of price optimization happening.
How to Get the Best Car Insurance in Idaho
With insurers and laws out of the way, let's talk about what you can do to get the best deal. We'll share a few tips on how to get the best balance of affordability and excellence.
Check Car Insurance Reviews
Reviews are a great way to get an impartial perspective on a car insurance company. Reading people's and experts' experiences with a given insurer gives you a solid gauge of its quality. Just be sure to read multiple reviews for the same company to remove any chance of bias.
Compare Idaho Car Insurance Quotes
Once you've narrowed your options down to a few companies, it's time to ask for quotes.
Don't be shy about getting quotes. Get as many of them as you need to feel confident about your assessment of the best price.
You should also get more than one quote from each company. There's always a chance a single quote doesn't accurately reflect your final premium price. But if you have several car insurance quotes from Idaho insurers, you end up with a more precise average.
See Who Provides the Highest Discounts
Looking only at premium prices is a fine enough way to get a good deal for your car insurance. However, by doing that, you miss out on a potential way to make otherwise pricier premiums way cheaper. Of the various car insurance companies in the Gem State, you can find quite a few that offer considerable discounts.
Beyond checking out the best auto insurance rates in Idaho, pay attention to discounts, too. See what discounts an insurance company offers, see how much they reduce your premium, and so on. You'd be surprised how much you can cut your costs by being careful with your policy selection.
You should also make sure you understand the requirements each discount entails. For instance, some are only available if you have a good GPA or attend a course.
People Also Ask
How much does car insurance cost in Idaho?
Overall, Idaho has very cheap car insurance. On average, Idaho vehicle owners pay $559 per year to insure their cars, motorbikes, and the like. It is well below the United States average of $1,134 annually.
Idaho has such low rates for a few reasons. For one, this state has a relatively old population, with an average resident age of 36.4. Moreover, the commute time in Idaho is relatively short, which also impacts car insurance prices.
Who really has the cheapest car insurance?
This question can refer to different things. If it comes to the cheapest car insurance company, it depends on where you live. Generally speaking, State Farm and USAA are the most affordable companies in the United States.
Alternatively, we could be talking about which people pay the least for their car insurance. In that case, 30-year-old female teachers with a clean record statistically enjoy the most affordable car insurance.
Finally, the question could refer to which state boasts the lowest car insurance costs. People living in New Hampshire, Ohio, and North Carolina typically pay the least for their insurance.
Does Idaho require car insurance?
Yes, Idaho requires car insurance for people to drive legally. The minimum requirements for car insurance in the Gem State are as follows:
– $25,000 per person per accident for bodily injury
– $50,000 for all persons per accident for bodily injury
– $15,000 for property damage liability
– $25,000/$50,000 in coverage for uninsured/underinsured motorists
Naturally, you can opt for more advanced coverage than the one mentioned above.
What is full coverage insurance in Idaho?
Full coverage insurance for Idaho drivers is anything that exceeds the minimum requirements of the state. You can see the metrics of minimum insurance in the above question and the section on laws and regulations.
The extent of your full coverage will depend on the car insurance company you choose. It's best to talk to your insurance provider to learn more about their full coverage option.
What is the cheapest car insurance in Idaho?
Technically, USAA provides the cheapest car insurance in the Gem State. However, many reviewers of car insurance companies don't include it on their lists. That's because USAA is only available for military members (active or veteran) and their family members.
Excluding USAA, State Farm is the cheapest auto insurance company that everyone can enjoy. On average, State Farm customers pay $271 per year for Idaho car insurance.