Whether you plan to buy your first Oklahoma car insurance or want to switch insurers, you need good information before making your decision. With so many prominent players on the market, it's hard to distinguish good coverage from sales gimmicks and slogans.
Don't get us wrong – we love insurance commercials. Dean Winters and J.K. Simmons did a hell of a job for Allstate and Farmers. But you want an insurance company to be there when you need it the most, not to amuse you.
We've conducted an in-depth analysis of insurance companies, requested quotes, and went through many customer reviews to help you find the best car insurance deals in Oklahoma.
Car Insurance Oklahoma – Preview of the Best
State Farm— Overall Winner
Progressive— Runner Up
GEICO— Cheapest Overall
Farmers— Best for Discounts
Allstate— Best for Optional Coverages and Additional Benefits
Overall Winner: State Farm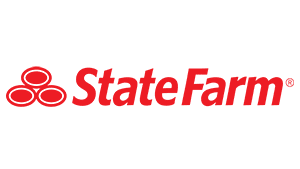 State Farm is the largest car insurer in Oklahoma, and roughly one in four drivers is covered under its policy. It is hardly surprising because the company has a lot to offer. First, it provides security – its A++ (Superior) financial stability rating shows that the company will have no problem paying any claim that comes its way.
The second reason is good customer care. It is one of the best-rated auto insurance in Oklahoma, according to the 2021 J.D. Power customer satisfaction study.
Besides offering all standard types of liability and comprehensive coverage, State Farm also has plenty of optional plans. If you need things like emergency road service, travel expenses coverage, rideshare, or car rental, you will not be disappointed.
State Farm also offers excellent discounts. Not only does it have all kinds of price reductions (safe drivers, bundling insurance policies together, etc.), but it also provides a handy Discount Double-Check feature, which ensures that you get all the discounts you are eligible for.Unfortunately, you will need those price reductions since State Farm is not among the cheapest insurance companies in Oklahoma. Its prices are mid-range and can get very pricey for younger drivers with driving offenses on their record.
Discounts & Optional Coverages
Choose State Farm if you want above-average customer care and good optional plans and discounts.
Look elsewhere if you have driving offenses on your record.
Join
341 Drivers
Who Got a Quote Today!
Easy to Use
Safe & Secure
Best-Rated Car Insurance Companies
Assisting Drivers Compare Rates & Save Since 2017
or speak with an Agent by calling
Runner Up: Progressive
Progressive is the third-largest car insurance provider in Oklahoma. Besides offering competitive prices, good optional coverages, and interesting features, it's also the cheapest insurance for one specific driver category. But let's start from the beginning.
Is it financially stable? The answer is yes. It has an A+ (Superior) AM Best financial rating, proving that the Progressive auto insurance clients don't have to worry about their claims being paid.
The clients also don't have to worry if they need additional coverage – Progressive has plenty to choose from. The company offers things like roadside assistance, custom parts and equipment, and even pet injury coverage.
The pricing policy is another area where Progressive deserves praise. Even though it's not the cheapest, the company is still very affordable. It is also the cheapest option for drivers with driving under the influence (DUI) offenses on their record. The company offers a handy tool called Name Your Price, which allows its clients to enter the amount they are willing to spend and have the agents find the best coverage plan for the money. Unfortunately, one category of drivers won't be satisfied with Progressive's prices— the company is one of the most expensive Oklahoma insurance companies for younger drivers.
Discounts & Optional Coverages
Choose Progressive if you want good insurance at affordable prices or if you have a DUI on your record.
Look elsewhere if you are a young driver.
The Cheapest Overall: GEICO
If you are looking for the cheapest option in Oklahoma, GEICO is your best choice. But the low price doesn't mean you have to sacrifice anything when it comes to coverage and the overall insurance quality. GEICO is a part of Warren Buffett's Berkshire Hathaway, #6 on the Fortune 500 list, and is rated A++ for its financial stability by AM Best.
Financial stability is not the only thing GEICO car insurance has to offer to its clients. The low prices can be reduced even more if you qualify for some of the many discounts. The company has all the industry-standard price reductions and much more. For instance, active and retired government employees, army personnel, and people from groups with more than 500 members are eligible for special price reductions.You would have to make a compromise with GEICO, though. To enjoy the low prices, good optional coverage, and many discounts the company offers, you will have to settle for just average customer care. Cheap car insurance in Oklahoma comes with a price. Customer satisfaction is not the area where this insurer shines, according to the J.D. Power 2021 regional study.
Discounts & Optional Coverages
Choose GEICO if you want low prices and many discounts.
Look elsewhere if you want top-notch customer care.
Best for Discounts: Farmers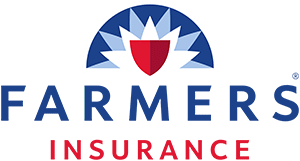 Discounts are a great way to reduce the price of insurance coverage, and Farmers Insurance offers some excellent deals. Whether you need industry-standard discounts or some more "exotic" price reductions, Farmers is one of the best insurance companies in Oklahoma when it comes to savings.
As with any other insurer, you can lower your price by being a safe driver, bundling your insurance, or paying upfront or online. But Farmers went one step beyond and introduced occupational price reductions. For instance, doctors, teachers, RNs, police officers, firefighters, and military personnel get significant discounts.
The savings don't stop there, though. If you are a safe driver, you will love the Signal app. It observes your driving habits, and if you drive safely enough, you can be rewarded with up to $100 each month.
Unfortunately, Farmers' pricing policy makes it necessary to use these discounts as much as possible. Although it's not as expensive as some of its competitors, it's still much pricier than the cheapest car insurance options in Oklahoma.
Another thing you may not like is customer care. The company ranks below average when it comes to customer satisfaction, according to the 2021 J.D. Power regional study.
Discounts & Optional Coverages
Choose Farmers Insurance if you want a wide array of discounts.
Look elsewhere if you want excellent customer care.
Best for Optional Coverages and Additional Benefits: Allstate
If you need car insurance that will provide much more than a simple insurance policy, Allstate's Oklahoma branch is the company to keep on your radar. It goes beyond the standard coverage options other insurers provide and offers things like roadside coverage, a personal umbrella policy, rental reimbursement coverage, classic car insurance, rideshare insurance, new car replacement, and more.
The benefits also include programs like Allstate Rewards and Claim Satisfaction Guarantee. The first one allows you to collect points for safe driving, which you can redeem later. The latter is Allstate's signature feature. If you are unhappy with how your claim is handled, you can make a formal complaint, and the company will give you a six-month credit on your car insurance for the vehicle involved. You just have to contact the Allstate insurance OKC office in writing.
And this is not just empty talk. Allstate is perfectly capable of paying claims, as confirmed by AM. Best, which gave it A+ (Superior) financial strength rating.
Another distinguishable feature is the Allstate Car Ownership Center. There, you can get competitive prices on new or used cars from different dealers or find the best repair shops to maintain your current vehicle. So, besides giving you Oklahoma auto insurance quotes, Allstate's website also makes it easy to find the best car for you.
Even though Allstate has much to offer, excellent customer care isn't part of the package. According to the 2021 J.D. Power regional study, it ranks slightly below average for customer satisfaction.
Discounts & Optional Coverages
Choose Allstate if you want additional benefits, discounts, and a unique "Claim Satisfaction" guarantee.
Look elsewhere if you want excellent customer care or you are a teen driver.
Cheap Auto Insurance: Oklahoma guide (By City)
To find the best car insurance for each city, we've requested quotes for a 30-year-old single male driver. He drives a 2012 Honda Accord EX, a four-door sedan. Our driver has an annual mileage of about 12,000. We've analyzed the quotes we got and looked at factors such as discounts, optional coverage, and special features to find the best and cheapest insurance companies in OKC and other cities.
Oklahoma City
Oklahoma City is the capital and largest city in Oklahoma and the eighth largest one in the US by area. The city is not densely inhabited, as it has just over 650,000 residents. The low residential density doesn't affect the insurance prices much – as expected, OKC is the city with the priciest insurance in Oklahoma.
If you don't want to overpay for car insurance in Oklahoma City, you should consider companies such as GEICO, Progressive, and State Farm. They offer the lowest prices, good coverage, and have decent customer satisfaction ratings.
Even though OKC is famous primarily for its oil and energy sectors, one of the largest employers is actually the government. Government employees will love GEICO's Eagle program and the benefits offered by it. Another way to lower the costs of car insurance in OKC is to look for a company that gives some occupational discounts, such as Farmers insurance. The company offers price reductions to more than a dozen occupations.
Tulsa
Chandler from the TV show Friends once jokingly referred to Tulsa as the "Paris of Oklahoma." While that may not be entirely true, and the iconic Golden Driller statue doesn't exactly look like the Eiffel Tower, the city is very interesting in its own right and doesn't need to be compared to any other. Its bustling music and food scene make it one of the most popular tourist destinations.
Unfortunately, words like "busy," "bustling," and "economic hub" almost always translate to high insurance prices. Car insurance in Tulsa, OK, is relatively expensive, just as you would expect from a busy city, once called the "Oil Capital of the World."
If you are looking for cheap solutions, you should choose GEICO, State Farm, and Progressive. Another way to reduce the price is using different discounts, and GEICO and Farmers have attractive price reduction policies. If you are interested in additional benefits, the best auto insurance in Tulsa is Allstate.
Norman
With around 110,000 residents, Norman is the third-largest city in Oklahoma. Thanks to the University of Oklahoma, and important scientific facilities like the National Weather Station, it drew many high-tech companies. Nowadays, the city is an important scientific and business hub and, unfortunately, the best place for anyone who wants to study tornadoes. Yes, Norman is located in the "Tornado Alley," and if you think that this can't be very good for car insurance prices, you are right.
Like in most Oklahoma, car insurance prices in Norman are impacted by the occasional severe weather conditions. The prices are relatively high, compared to the city's size. The seasonal boom in resident numbers also contributes to this. Namely, the University of Oklahoma has more than 30,000 students. The cheapest insurers are State Farm, Progressive, and GEICO. It goes without saying that you should opt for insurance that covers extreme weather when registering a car in Oklahoma, and especially in Norman.
Edmond
Edmond is adjacent to OKC, and many of its residents work there. Nonetheless, it's not just a commuter community but an exciting, vibrant city and a mecca for golf enthusiasts and professionals alike. The city is home to many PGA and USGA events. Thanks to its location on the scenic Route 66, it also attracts many tourists.
Luckily, all this commotion didn't make auto insurance in Edmond, OK expensive. The prices are around the state average and cheaper than larger cities like OKC and Tulsa. The most affordable insurers are State Farm, GEICO, Allstate, and Progressive. The largest employers in the city are the government and medical facilities, so GEICO and Farmers might be a good choice since they offer a wide array of occupational discounts.
Claremore
It is the county seat of Rogers County, a region mostly known as the birthplace of Will Rogers, a native American and one of the most famous actors and entertainers of the early 20th century.
Claremore is well covered, with several good insurers writing Oklahoma insurance. If you are interested in the lowest prices, State Farm, Progressive, and GEICO would be the best choice. However, if you want to add solid customer care to the equation, State Farm takes the lead—it's the highest-rated insurer in the region. When you buy coverage, you should take the occasional severe weather conditions into account and choose a plan that covers extreme weather, too.
Oklahoma Auto Insurance Laws
Oklahoma is a "tort," or an at-fault state. A system like this implies that the participant who caused the accident will be responsible for paying for all incurred medical bills and property losses.
Oklahoma also has comparative negligence laws, which means that the damages will be paid in correlation to every participant's guilt.
The police will investigate all accidents with injuries and deaths. Their reports usually list only one driver as the guilty party. The insurance companies will investigate deeper, though, and they may find that the guilt is shared, so the expenses will be shared, too.
Oklahoma Car Insurance – Minimum Requirements
Oklahoma requires all drivers to have at least the minimum liability insurance, and it should cover:
$25,000 per person and $50,000 per accident for bodily injury liability.
$25,000 for property damage liability.
The state also recommends that drivers buy an Uninsured Motorist policy, but they can decline it in writing. However, this wouldn't be wise. As of 2019, there were around 13.4% Oklahoma drivers without car insurance, and that number probably didn't get any better in the meantime. The chances of being in an accident where one such driver is involved are not all that small.
The Oklahoma car insurance laws say that Uninsured motorist bodily injury should cover:
$25,000 per person.
$50,000 per accident.
Price Optimization in Oklahoma
To maximize their profits, insurance companies use a procedure called price optimization. It involves using information unrelated to risk management to determine the highest price they could charge their clients. Basically, being a loyal client doesn't pay off because the company will most likely charge you more if they deem that you are not likely to leave it.
The companies make the estimates based on information such as your online activity, quote requests, and so on. Even though 20 states ban this controversial practice, the Oklahoma Insurance Department still hasn't made any official recommendation.
Oklahoma Auto Insurance for New Residents
If you have just moved to Oklahoma, you should register your vehicle as soon as you can because the state of Oklahoma doesn't give you much time to do so. Namely, new Oklahoma residents must register their vehicle within 30 days of establishing residence. But before that, you have to finish other procedures – one of the documents required for vehicle registration is the Oklahoma car insurance policy. Furthermore, if a new resident has a vehicle in Oklahoma, they must first register it and then apply for an Oklahoma driver's license.
SR-22 Insurance in Oklahoma
SR-22 is a certificate that proves that a driver has at least minimum state-required liability insurance. It's usually mandatory for drivers who were caught DUI, have multiple driving offenses, or have had their licenses previously revoked.
Oklahoma is one of the few states that don't require high-risk drivers to file SR-22 insurance. Still, if you have just moved to Oklahoma and have one from another state, you must keep it on file.
Oklahoma Automobile Insurance Plan (OK AIP)
Drivers who are deemed as risky sometimes can't find a company willing to sell them car insurance. In that case, they can turn to the Automobile Insurance Plan or AIP. It doesn't sell insurance but acts as a mediator between risky drivers and insurance companies. Every insurer in the state must participate and take on a number of drivers equivalent to its market share.
How to Get The Best Car Insurance in Oklahoma
Check Auto Insurance Reviews
Going through each insurance company's website can be overwhelming, and it's easy to get lost in all those sales slogans. That's where reviews can help. You will get the info you need without having to deal with the sales pitches.
Our team has analyzed all the major insurance companies and made detailed reviews of their coverage, discounts, prices, and unique features. You can find all the information you need for making a decision on our website.
Compare Car Insurance Quotes in Oklahoma
After making a list of the companies that seem interesting to you, you should request quotes from all of them. The rule "the more, the better" applies here. It will increase your chances of finding the lowest price and the best deal. But you should request quotes even if you are not planning on switching insurance. Your activity will alert your current insurer that you are shopping around, and you will most likely get a lower quote.
Determine Who Provides the Best Discounts
If you need cheap auto insurance, Oklahoma companies provide plenty of affordable solutions. But you can get an even lower price if you use their discounts smartly. That means choosing an insurer that has discounts best suited to your particular needs.
Most of the insurance companies offer what you could call "industry standard" deals. These include discounts for safe drivers, bundling insurance, good students, safety features on your car, and so on. However, some companies have more comprehensive discount policies and have occupational and membership group discounts.
When it comes to discounts for car insurance, Oklahoma companies offer a lot. For instance, GEICO gives discounts to government employees and Army members, and Farmers Insurance has lower prices for doctors, RNs, firefighters, police officers, etc.
Conclusion
Good car insurance must satisfy a couple of requirements. It has to provide good coverage, have an uncomplicated claim process, and be affordable. But most of all, it should be trustworthy. It can be hard to find a company that excels in all of these areas. Like most things in life, car insurance is all about compromise.
If you are simply going for the cheapest auto insurance in Oklahoma, you might miss out on things like customer care or coverage options. And the same rule applies if you are looking at customer care only – you might miss a company that offers excellent discounts and optional coverage. So, it's essential to observe the company as a whole. Do not concentrate on just one area; look at the whole package.
People Also Ask
Who has the cheapest car insurance in Oklahoma?
In general, State Farm has the cheapest car insurance in Oklahoma. Fortunately, with State Farm, low prices are not a tradeoff for deficiencies in other areas. The company has excellent coverage options, a wide array of discounts, and solid customer satisfaction ratings. However, State Farm might not be the cheapest for you since the insurance prices depend on different conditions, all directly related to each driver. Getting quotes from several insurers is the best way to find the best price.
Why is Oklahoma car insurance so expensive?
Car insurance in Oklahoma costs more than the national average, and there are several reasons for this. The most important one is that the state is located in "Tornado Alley." Frequent severe weather conditions cause considerable damage to vehicles, and companies simply have to cover their expenses. The other important reason is that Oklahoma has a relatively high percentage of uninsured drivers, 13.4%. This is almost one percent higher than the national average.
How much is car insurance in Oklahoma?
The typical yearly premiums for minimum and full coverage in Oklahoma are $423 and $1,873, respectively. This is higher than the national average, and it's mainly due to the severe weather conditions in the state (located in the Tornado Alley) and the relatively high number of uninsured drivers. However, the quote you will receive will differ significantly from these average prices because it is calculated for each driver individually. Also, every insurance company has its own deals and discounts for specific driver groups.
What is the minimum auto insurance coverage in Oklahoma?
The state-mandatory minimum liability insurance should cover:
$25,000 per person and $50,000 per accident for bodily injury liability.
$25,000 for property damage liability.
The state also recommends that drivers buy an Uninsured Motorist insurance policy, and it should cover bodily injuries up to:
$25,000 per person.
$50,000 per accident.
Is car insurance mandatory in Oklahoma?
Yes, car insurance is mandatory in Oklahoma. The minimum requirements are:
$25,000 per person/$50,000 per accident for bodily injury.
$25,000 for property damage liability.
The state also recommends drivers buying an Uninsured Motorist policy. It covers $25,000 per person and $50,000 per accident.It's evident that these mandatory coverage amounts are low and can't cover all of the possible expenses. For example, a day at a US hospital costs around $2,600 on average nationwide, and the price of a new car is almost $40,000. That's why it's recommended to get higher coverage when buying your Oklahoma car insurance – it's better to be safe than sorry.