The average cost of the car insurance RI companies offer — $1,300 yearly — is slightly more affordable than the national average of $1,500.
The prices of insurance providers in Rhode Island vary, depending on both their practices and the customer's needs. That's why, to find the best deal, you should compare the options and discounts the leading companies in the state offer.
To make the search easier for you, we've taken a deep dive into Rhode Island's car insurance market and took note of the best deals in the business.
Auto Insurance Rhode Island — Leading Companies & Best Choices
Progressive: Overall winner
State Farm: Best customer service
GEICO: Best for online users
Nationwide: Best for motorcyclists
Allstate: Best variety of discounts
The Overall Winner: Progressive
Progressive offers the cheapest auto insurance in Rhode Island at an average annual cost of $1187. But that doesn't mean its service is lacking.
Progressive is, in our opinion, the top option for the average consumer. What's more, experienced drivers consider it as one of the best insurance companies in Rhode Island.
Progressive offers a great variety of options — liability and collision coverage, uninsured motorist property damage and bodily injury, medical payments, and much more. You can see on Progressive's website that their discounts are just as diverse and enticing.
What makes Progressive's Rhode Island auto insurance so great is the versatile offering, and the right combination of services can significantly lower your premium.
For example, the Snapshot program rewards you for driving safely. An app tracks your mileage, driving and braking habits, and other factors to determine if you drive carefully enough. Your premium goes down according to the results.
We consider Progressive to be the best pick for auto insurance in the state. The only negative we could find is the mediocre customer service. Most of the customers' issues come from agents' unresponsiveness.Overall, Progressive provides a great combo of cheap car insurance in Rhode Island, reliable services, and flexibility in cost-cutting options.
Discounts & Optional Coverages
Choose Progressive if: you drive safely
Look elsewhere if: you want impeccable customer service
Join
341 Drivers
Who Got a Quote Today!
Easy to Use
Safe & Secure
Best-Rated Car Insurance Companies
Assisting Drivers Compare Rates & Save Since 2017
or speak with an Agent by calling
State Farm: Best Customer Service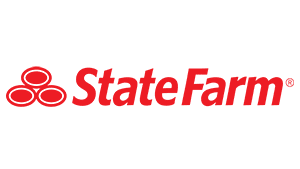 State Farm car insurance has a hefty average annual price of $3750. However, it includes personalized service coupled with a robust arsenal of discounts and a long list of coverages to choose from. The company has further requirements like driving safely or taking courses to improve your skills.
State Farm insurance in RI stands out for one reason — dedicated customer service. The company employs over 18,000 agents to cater to its customers, while most agencies have far fewer. As a client, you'll have access to an agent that knows your situation well. State Farm's online services are among the best car insurance RI options if you prefer taking care of your needs online. The Pocket Agent app provides convenient access to roadside assistance, file claims, and premium payments, among other things.
Discounts & Optional Coverages
Choose State Farm if: you prefer a personalized service
Look elsewhere if: affordability is your priority
GEICO: Best for Online Users
GEICO is one of the rare insurers that combine affordable premiums and a great user experience.
The average GEICO Rhode Island premium for car insurance is $1,313 annually. As such, it's a good alternative, though not the most affordable in the state.
If you are looking for car insurance in Rhode Island, you'll find plenty of variety in GEICO's coverages. Most of them are standard, and it offers a range of discounts.
Whereas GEICO's coverage and discount policies aren't considered the best on the market, the company's online capabilities certainly are.
You can get a GEICO online quote for car insurance, but that's just the beginning. You can also access your auto insurance information, pay your bills, call a towing service, manage and file claims, and much more.
While the GEICO app is first-class, this company doesn't have many physical locations. It may have leaned too much into its online features, which might be unappealing to some customers.
Discounts & Optional Coverages
Choose GEICO if: you prefer online services
Look elsewhere if: you prefer in-person interaction
Nationwide: Best for Motorcyclists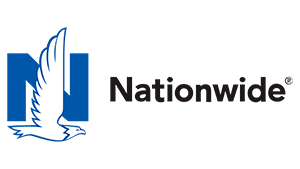 Nationwide is an affordable option, compared to other cheap car insurance RI companies. Its average annual rate of $1,497 is a bit over the state average.
We consider the cost to be well worth it. Besides stellar financial stability, Nationwide has a wide variety of coverages and discounts.
The company offers the only "On Your Side" review among the auto insurance Rhode Island providers. That is an annual consultation between Nationwide agents and clients. It is a way to ensure the latter understand their policies and get advice on reducing their premiums.
Motorcyclists praise Nationwide insurance in RI for offering low service rates. Its average annual premium is well below the rates of its competitors — $564. Motorcyclists also enjoy discounts like riding association and theft recovery.
The number of complaints Nationwide receives is lower than the average. Some policyholders, however, have reported difficulties with their claims.
Discounts & Optional Coverages
Choose Nationwide if: you're a motorcycle driver
Look elsewhere if: you're looking for the most affordable provider
Allstate: Best Variety of Discounts
Allstate isn't the most affordable car insurance RI option, with its average annual fee of $1,732. It's the third-biggest provider of auto insurance in the US and has quite a reputation to protect.
Allstate's insurance in RI generally offers standard coverages, but it stands out in a few ways. For one, Lyft and Uber drivers are eligible for rideshare insurance. Moreover, the "Your Choice" auto program lets safe drivers enjoy perks like accident forgiveness and deductibles awards.
If discounts are your priority, then the best car insurance in RI option is Allstate. Some of the offers are quite enticing. For example, the "Premier Plus" discount can lower your costs by up to 35%.
Similar to State Farm, Allstate emphasizes its personal touch to policyholders' customer experience. If you'd like to get your car insurance through an agent, then Allstate is worth considering.
Discounts & Optional Coverages
Choose Allstate if: you want a discount variety
Look elsewhere if: you're looking for the cheapest option
Cheapest Car Insurance in RI (By City)
The average car insurance price varies across Rhode Island — some cities have more affordable options than others.
To distinguish the differences, we took quotes from auto insurers in a few key Rhode Island cities. The below results are for a 30-year-old male driver who has a full coverage policy and drives a 2012 Honda Accord.
Providence
The capital of Rhode Island has a population of around 180,000 people. It's famous for its 18th and 19th-century architecture and the stunning Waterplace Park.
When it comes to auto insurance in Providence, RI, most people will find the city the most affordable. Progressive's average premium for the driver profile described above is $1,790 annually.
If you'd rather side with another provider, USAA costs $1,899 per year on average. However, you have to be affiliated with the military to enjoy their services.
The rest of the auto insurance companies are significantly more expensive. For example, Amica Mutual's car insurance in Providence, RI, annually costs $2,429 on average — and that's the cheapest remaining option. Travelers is another alternative, costing $2,443 per year.
Pawtucket
The fourth-largest city in Rhode Island, Pawtucket is home to a population of roughly 72,000 people. It is a major hub for artists, replete with natural and historical sites alike.
In our search for the cheapest auto insurance in Pawtucket, RI, we found that Progressive offered the best deal at $3,132 per year. At second place came Travelers, which charges an average of $3,804 annually.
From there, prices of auto insurance shoot up quite a bit. American Family costs an average of $5,028 per year, and it's the next best pick for affordable insurance in Pawtucket, RI.
Warwick
Around 81,000 people are living in the charming city of Warwick. It's teeming with colonial history, and its salt-water beaches are a delight to indulge in.
Progressive, yet again, proves to be the most affordable car insurance provider. On average, the premiums cost $2,856 per year. Travelers offer the second cheapest deal — $3,072 per year.
American Family's price for car insurance in RI is the next most affordable in Warwick. We got quotes of $4,296 per year, which is a noticeable uptick compared to Progressive and Travelers.
Cranston
Formerly known by the name Pawtuxet, Cranston is considered among the top 50 cities in the States to live in. It has a population of around 80,000.
Progressive offers the best premiums for auto insurance in RI's third-most populated city, at an average cost of $2,856 per year. At the price of $3,144 per year, Travelers is the second-best option for you.
In case you don't like either of these two, you could opt for Liberty Mutual. This company charges $3,828 per year on average.
East Providence
East Providence has a population of around 47,500 residents. The city has tons of greenery found in its dozen parks.
East Providence residents will find the cheapest deals with Progressive. The company charges $2,280 annually for its RI car insurance. Alternatively, you can consider Travelers and Liberty Mutual, which cost $3,060 and $3,756, respectively.
There aren't other companies that provide affordable auto insurance. American Family is a little pricey choice for East Providence drivers. Signing up for a policy with it costs $4,440 per year on average.
Rhode Island Car Insurance Laws
Like every state in the US, Rhode Island has its own set of laws concerning auto insurance. Understanding them is crucial to avoid legal trouble.
Here, we'll discuss everything you need to know about getting your car insurance legally.
Rhode Island Automobile Insurance Plan (RIAIP)
To apply to RIAIP, you need to state you've unsuccessfully tried to get car insurance in the last 60 days. You'll also need a car that's registered in Rhode Island, as well as a valid driver's license.
Keep in mind that the state can turn down your application in some cases, such as:
Misrepresentation or lack of vital information concerning your driving record or yourself
Owing money for your previous auto insurance premium in the last 12 months
Choosing physical damage coverage without submitting your car for inspection
Minimum RI Auto Insurance Requirements
The Rhode Island minimum car insurance requirements are:
$25,000 property damage
$3,000 medical payments
$25,000 uninsured motorist property
$25,000/$50,000 uninsured/underinsured motorist
$50,000 bodily injury per accident
$25,000 bodily injury per person
No-Fault Insurance Laws in RI
Rhode Island is an at-fault state, meaning the driver responsible for an accident uses their insurer to pay the other party's bills. The insurer will cover these expenses up to policy limits.
SR22 in Rhode Island
For some beneficiaries of the car insurance RI providers, SR22 insurance is a must. Such are the ones convicted of driving without a license or insurance, DUI, and similar offenses.
If you're convicted of a DIU, you need an SR22 as soon as your driving privileges are restored and for the next three years.
Car Insurance in Rhode Island for New Drivers
If you're a newcomer to Rhode Island, you'll need to transfer your out-of-state license. Luckily, this isn't difficult.
Once you've officially moved, you'll have 30 days to transfer your license to the RI DMV. Here's what you'll need to do:
Fill out and sign the License/ID/Permit Application
Refer to the list of documents required to transfer your license as outlined by the third page of the License/ID/Permit Application
Pay the required fee
Price Optimization in RI
The price optimization of Rhode Island automobile insurance is prohibited. It is one of the very few states to have discontinued this practice.
Price optimization involves gradually increasing a policyholder's premiums. The problem lies in the insurers' criteria that aren't related to driving skills but to education level, shopping habits, and others. Not only that, but the policyholder usually has no idea their premium has gone up or why.
Car insurance companies in RI no longer have the freedom to engage in price optimization. The state has ruled it to be an "excessive, inadequate or unfairly discriminatory" practice.
That said, it's important to note that insurers will still use some of your personal information to determine your premium. However, this info will directly relate to your driving capabilities, such as age and driving history.
Cheap Car Insurance RI — How & Where to Find It
You can expect a wide range of car insurance prices, depending on where in Rhode Island you live. Your personal information, such as age and driving history, also influence the premium.
For these reasons, finding the most suitable and affordable auto insurance can take time and effort. Here are a few great tips on how to choose the best deal.
Check Rhode Island Car Insurance Reviews
Reviews are an excellent place to start. You can refer to either expert or user reviews. The former go more in-depth into the features of a car insurance plan. The latter focuses on the user experience of a particular provider.
It's best to consult both types of reviews and check multiple opinions to rule out any bias or misleading info.
Compare Auto Insurance Quotes in RI
Getting a quote from a car insurance company gives you a rough idea of their policies' cost. It is handy, but you should always ask for prices from the agents of the company you're considering.
To ensure you get cheap auto insurance in RI, you should get quotes from as many available companies as you can.
One company may be a good fit for you, but you should check others for potentially better deals. After all, quotes are usually free to get, so there's no harm in doing so.
See Who Provides the Highest Discounts
Getting any services beyond the basic RI auto insurance plan can be costly. Luckily, most providers have a way to soften the financial blow — discounts. The right combination of deals can dramatically reduce how much you pay for your car insurance.
It's a bright idea to consider the quality and quantity of discounts and be mindful of the eligibility factors.
People Also Ask
Does Rhode Island require car insurance?
Yes, Rhode Island requires auto insurance. Much like other states, there are particular laws and regulations. The minimum car insurance requirements for Rhode Island drivers are:
$25,000 property damage
$3,000 medical payments
$25,000 uninsured motorist property
$25,000/$50,000 uninsured/underinsured motorist
$50,000 bodily injury per accident
$25,000 bodily injury per person
Who has the cheapest car insurance in Rhode Island?
In most cases, Progressive offers the most affordable car insurance in Rhode Island. On average, this company charges $1,187 per year.
Progressive's premiums vary across Rhode Island. Some cities have more expensive auto insurance rates, and Progressive's prices will also be higher there.
In case Progressive charges you more than usual, you can consider alternatives like Nationwide or GEICO. GEICO, for example, costs $1,313 yearly on average.
How much is car insurance in Rhode Island?
The average cost of an auto insurance plan in Rhode Island is $1,300. That's approximately $200 cheaper than the national average.
Some parts of Rhode Island have more expensive car insurance — depending on which city you live in, the price can go up to almost $5,000. Your premium can be even higher if you've been in car accidents or if you're very young.
Why is car insurance so expensive in RI?
Car insurance in Rhode Island is below the national average of $1,500.
That said, many cities in the state have significantly more expensive auto insurance. It depends on many factors, such as population number, density, and age, and the amount of traffic.
How much car insurance do I need in Rhode Island?
You need at least to fulfill the minimum auto insurance requirement of the state. It is as follows
$25,000 property damage
$3,000 medical payments
$25,000 uninsured motorist property
$25,000/$50,000 uninsured/underinsured motorist
$50,000 bodily injury per accident
$25,000 bodily injury per person
How much is car insurance in Rhode Island per month?
On average, auto insurance costs around $108 monthly. This price is lower than the national average.
Depending on where in Rhode Island you live, your monthly rate can vary. For example, you could pay around $129 per month in Providence, while it is often a little higher in Cranston — about $238.Ultimately, the price offered by car insurance RI providers will depend on many different factors. It's best to shop around and inform yourself of every insurer you're interested in.