Welcome to Carsurance! We're a small US-based company looking to provide you with the best car insurance companies and quotes for your needs.
Our team consists of insurance experts who've worked as agents in various insurance companies, and now they've conducted in-depth research on top auto insurance companies available on the market.
Our goal is to find the right company for you and make it simple and easy to connect with it. You can rest assured that you'll be able to choose a quality insurance provider.

Car Insurance Comparison & Evaluation Method
Many factors go into determining the best insurance provider. We categorize and prioritize them based on scores from these categories: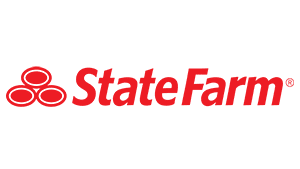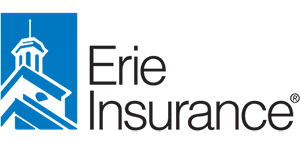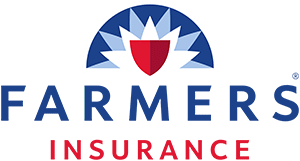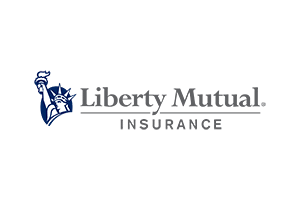 Best Auto Insurance Companies for 2022
Most Common Types of Car Insurance
One of the best ways to save on insurance is to compare car insurance quotes to get the right coverage.
However, before you do that, you need to know about the types of car insurance that companies offer. By doing so, you'll be able to save as much as 50% off your usual premium.
To do this, however, it's important to be familiar with the different types of auto coverage options.
1. Liability Insurance
This is the most common type of car insurance. Liability insurance protects you in the event that you are caught in an accident that has been proven to be caused by your actions. Most states have a requirement for the amount of liability coverage. If going above the minimum requirement is affordable for you, this type of car insurance will save you a lot of money if you're involved in an accident that was your fault.
2. Collision Coverage
Having collision coverage ensures that if your car is involved in a collision accident, your insurance company will pay for the repairs. If your car is totaled in the collision, you can file a claim for the value of your car. However, we only recommend this type of coverage for brand new cars or older vehicles with a high market value.
3. Uninsured and Underinsured Motorist Coverage
This coverage is fairly inexpensive but is definitely worth adding to your policy. It ensures that in the event you have an accident involving an uninsured driver or one whose liability coverage is too low to cover all damages, your insurance will cover the excess. Overall, you might not get the cheapest car insurance for your needs, but adding this policy will greatly increase your coverage.
4. Comprehensive Coverage
A comprehensive insurance policy covers other types of damage beyond just a road accident involving a car. This includes acts of God, damage caused by hitting a deer, theft, a broken windshield caused by kids throwing stones, and so on. This type of coverage is a great addition to your policy if you can afford it.
5. Personal Injury Coverage
If you can only add one additional coverage to your policy, this should be it. This protects you and your passengers from any costly medical bills incurred if you get injured in a car accident—no matter whose fault it was. However, personal injury coverage is unavailable in some states. Make sure to research your state's requirements before you add this to your policy.
How to Buy the Best Car Insurance
It's undeniable that the premium for a policy can put a big dent in your budget. This is even more true if you have more than one vehicle that needs to get insured every year. The good news is there are ways you can get the best deal for your insurance coverage. Here are some tips that can help:
1. Shop Around
The best way to determine that you are getting the best deal for your car coverage is to shop around and compare car insurance quotes. Almost every insurance company you'll come across will claim to have the most acceptable car insurance rates in the country, but premiums vary from person to person since they're calculated based on individual needs. Get at least five quotes from different insurance companies and compare their rates along with the inclusions in the policies they're offering.
2. Check Out Local Insurers
It is only natural to think that "brand name" insurance companies are the best. After all, they didn't earn their excellent ratings by providing less than stellar service, right? While this may be true, you still shouldn't discount the fact that smaller companies can provide the same quality of service at a much more affordable price. This option may actually lead you to acquire the cheapest auto insurance for your vehicle.
"Brand name" companies spend a lot on their marketing efforts. You see them on billboards, in TV and radio ads, in newspapers and magazines, and even on your Facebook newsfeed. These ads cost money, and this adds to these companies' overhead expenses. To put it simply, big insurance companies are more likely to offer higher premiums because their operational costs are much higher than those of smaller firms.
3. Check Discount Opportunities
Every insurance company has a set of discount opportunities you can take advantage of if you're able to meet certain requirements. Make sure to check these out when making your car insurance comparison. Some discounts are pretty easy to qualify for, like installing anti-theft devices, using an auto-payment service, and paying on time. You usually get higher discounts by bundling your auto and homeowners insurance.
4. Make Sure You're Getting the Right Coverage
Different companies offer different types of coverage options to meet the needs of specific drivers. For example, if you don't drive your car much, consider signing up for a low-mileage coverage rather than a more comprehensive one.
5. Be Careful of the Add-ons
Add-ons are great if you can use them. However, these can add up. Make sure to scrutinize every add-on you sign up for and analyze whether you will really be able to take advantage of it throughout the lifetime of your policy.
Difference Between Buying Car Insurance From an Agent vs. Buying Car Insurance Online
In this day and age, it's pretty hard to imagine how we survived without the internet and all the conveniences it has to offer. These days, we no longer need to head out to a shopping center to spend hours going through one rack after another and then lining up at the cashier to pay.
Doing all our shopping with just a few clicks of a button has certainly made our lives a whole lot easier, but is buying online the best way to go?
Buying your insurance policy online is certainly convenient. All you need to do is head on to the website of the company you wish to purchase your policy from, answer a few questions, and submit. Then you just need to wait, and you'll receive your auto insurance quote within 24 to 48 hours via email.
Easy, right?
Now, if you like the quote you received, you can proceed with the next step by going back to their website. If you want to make some changes, you can do so online too! You can also renew your current policy through your insurer's website. Imagine being able to get all of that done with just a few clicks of your mouse.
However, there are also a few disadvantages to buying online. First of all, keep in mind that you won't be interacting with an agent who will be explaining everything to you. That said, to determine just what type of coverage you need, you will have to do your research and learn a thing or two about the best car insurance for your needs. Next, if you have questions or concerns, you'll have to call the company's hotline for answers. Last, you have to be computer and internet savvy, as you need to know your way around the internet to find the insurer's website and then navigate through.
Buying an auto coverage policy online is the most convenient option, but it isn't for everyone. Some people prefer interacting face to face with an agent so they can get their questions answered and receive assistance when they're trying to decide what type of policy they should get.