When it comes to car insurance, Wisconsin residents don't have to pay top prices, despite some conditions specific to this state. For example, if you end up having a collision in Wisconsin, there are high chances it will be with a deer or an uninsured driver.
On average, there are around 20,000 car collisions with deers each year, and the state has approximately 14% of uninsured drivers, higher than the national average. So having insurance that can cover all kinds of situations is very important.
Leading Wisconsin Auto Insurance Companies
Progressive: Overall Winner
American Family: Runner-Up
State Farm: Cheapest Option
GEICO: Best for Optional Coverages and Number of Discounts
Erie: Cheapest for Drivers With DUI
Farmers Insurance: Best for Customer Satisfaction
Overall Winner: Progressive
With more than 18% of the car insurance market, Progressive is the second-largest insurer in Wisconsin. This large market share is mainly due to its affordable prices, wide range of discounts, useful online tools, and interesting features.
Even though it's not the cheapest automobile insurance in Wisconsin (surpassed by State Farm and Erie in that regard), the rates are very affordable and below the average. Thankfully, the reasonable prices are not a trade-off for low-quality customer service—Progressive has above-average customer satisfaction ratings, according to the J.D. Power 2021 regional study.
Progressive also offers good online tools—it has an excellent website and apps where you can buy and pay insurance, make claims, and more. One of the most distinctive features is the "Name Your Price" option. The way it works is that, after you state the budget for your WI car insurance, the agents will create the most comprehensive package within its limits.
Financial strength is a crucial factor for an insurance company since it represents its ability to pay claims made by clients. However, Progressive's clients don't have anything to worry about since it's rated A+ (Superior).
Discounts & Optional Coverages
Choose Progressive if you need the best overall package
Look elsewhere if low price is your only criteria
Join
341 Drivers
Who Got a Quote Today!
Easy to Use
Safe & Secure
Best-Rated Car Insurance Companies
Assisting Drivers Compare Rates & Save Since 2017
or speak with an Agent by calling
Runner-Up: American Family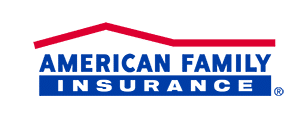 American Family Insurance is headquartered in Madison, WI, so you could say that this is its home turf. With almost 19%, it is the best-selling auto insurance in Wisconsin.
American Family works hard on maintaining its status and provides its customers with a lot of benefits. Firstly, the prices are well balanced and one of the lowest on the market. Secondly, the optional coverage plans are interesting and may include roadside assistance.
The company's discount policy also deserves praise. It offers numerous discounts for safe drivers, young drivers, bundling insurance, online payment, etc. As a result, practically everyone can qualify for several discounts when buying Wisconsin car insurance.
Unfortunately, American Family insurance doesn't shine in customer satisfaction ratings and has slightly below the average ratings in the J.D. Power 2021 customer satisfaction study.
One thing the clients should be satisfied with is the A (Excellent) financial stability rating. It is the third-best result and shows the company can pay the clients' claims.
Discounts & Optional Coverages
Choose American Family if you are looking for affordable prices, a wide array of discounts, and good optional coverage.
Look elsewhere if you want more than just average customer service.
Cheapest Option: State Farm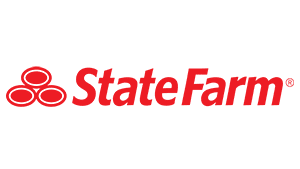 The best car insurance in Wisconsin for people interested in low prices is State Farm. But, low prices aren't the only thing the company offers to its clients—they enjoy benefits like good coverage plans, interesting optional insurance, decent customer support, and many discounts.
The clients have nothing to worry about regarding the company's ability to pay claims—State Farm has A++ (Superior) financial stability rating, and it's the highest possible.
Another area where State Farm auto insurance in WI has good results is customer satisfaction. According to the J.D. Power 2021 regional study, it ranks above average in that department.
Discounts available are plenty and not just gimmicks. Virtually anyone can qualify for several of them. People who drive carefully will benefit the most since most of them are centered around safe driving. They are worth looking into because they can reduce the insurance price considerably.Youngsters looking for cheap auto insurance in Wisconsin probably won't be happy with them regarding prices. Even though State Farm is the most inexpensive in general, it's not very affordable for younger drivers, especially if they have a DUI or at-fault accident in their driving record.
Discounts & Optional Coverages
Choose State Farm if you are looking for the lowest prices, nice optional coverages, and above-average customer support.
Look elsewhere if you are a younger driver with at-fault accidents or DUI on your record.
Best for Optional Coverages and Number of Discounts: GEICO
With just under 5% of the Wisconsin auto insurance market share, GEICO is the fourth-largest insurance provider in Wisconsin. However, the low market share doesn't reflect GEICO's overall quality. First of all, it is very financially stable—not only does it have an A++ financial rating (the highest possible), but it's also backed up by Warren Buffett's Berkshire Hathaway.
Secondly, the price and discount policies are very balanced. So even though it's not the cheapest on the market, it's one of the most affordable options out there. And if you qualify for some of their many discounts, your Wisconsin car insurance rate will be even lower.
Regarding discounts, we have to mention that GEICO has special deals for active and former government employees, army personnel, and more than 500 association members. In addition, of course, they also have discounts for safe drivers, bundling insurance, car safety features, and many more.
Customer care could use improvement, though. According to the 2021 J.D. Power regional study, the company is rated average for customer satisfaction.
Discounts & Optional Coverages
Choose GEICO if you want a wide array of discounts, affordable prices, and good insurance.
Look elsewhere if you have bad credit.
Cheapest for Drivers With DUI: Erie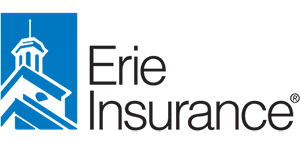 Erie is not as well-known as its larger competitors but is worth looking into, not just because of the lowest Wisconsin auto insurance quotes for drivers with DUI.
The company is all about being different. Even though it's a Fortune 500 list member, it's still smaller than the major players. A setup like this enabled it to maintain a more personalized approach through its vast network of agents.
The company is distinctive in its plans too. It offers ridesharing insurance, pet coverage, emergency roadside assistance, personal item coverage, locksmith services, and many more.
Still, Erie will not overcharge you for these coverages. If you are looking for cheap liability insurance or high-end optional coverage, the prices are well balanced. It's the cheapest for drivers with DUI, and this applies to all age groups. Moreover, the low prices can be reduced even more if you qualify for some of the company's many discounts besides the industry-standard price deductions for safe driving, safety equipment, bundling insurance, etc. Clients can also enjoy features like Erie Rate Lock (keeps the premiums the same) and Diminishing/Deductible.
Erie doesn't disappoint either when it comes to financial stability—it's rated A+ (Superior) by A.M. Best. This means it can pay the claims without a problem. Overall, Erie is a great choice and one of the best car insurance companies in Wisconsin. The only drawback is that you can't complete the entire purchase online. You can get quotes online, but an agent will handle your contract. This may not work for some clients, but human contact is the building block of the personal approach this company insists on.
Discounts & Optional Coverages
Choose Erie if you want a more personalized approach, excellent customer care, or if you have a DUI on your record.
Look elsewhere if you want to complete the whole procedure online.
Best for Customer Satisfaction: Farmers Insurance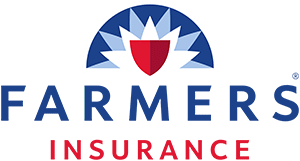 Farmers car insurance WI is the leader in customer satisfaction, the 2021 J.D. Power regional study shows. But good customer care is not the only thing this company has to offer.
Even though the prices are above average, they can be significantly reduced by using numerous discounts.
Besides the popular discounts you can find with other insurers, Farmers also has attractive occupational discounts. For example, you can get a price reduction if you are an active or retired teacher, doctor, RN, police officer, military personnel, or firefighter.
Don't be discouraged by high initial auto insurance quotes in Wisconsin because the final price can be much lower when discounts are applied.
Safe drivers will love the Signal app. It monitors your driving habits, and if you drive carefully, you will receive up to $100 in rewards each month. The company also offers the Reward Visa Card. The clients earn points with every purchase and can later redeem them.
Farmers Insurance can afford to give all these discounts, as it is rated A (Excellent) for financial stability and is also featured on the Fortune 500 list.
Discounts & Optional Coverages
Choose Farmers Insurance if you want good customer care and if you are a safe driver.
Look elsewhere if you are after the lowest price.
Cheapest Car Insurance in Wisconsin (By City)
We requested quotes for a single man in his thirties, driving a 2012 Honda Accord EX sedan. The driver in question has a good credit score and a clean driving record. Here are the results:
Milwaukee
Milwaukee is an important economic center, both locally and globally. That makes it Gamma City. It earned this impressive-sounding name by being home to many Fortune 500 companies, including Northwestern Mutual, WEC Energy Group, Rockwell Automation, Harley-Davidson, and Miller Brewing Company.
There is a price to pay for living in a bustling city with great motorcycles and beer available in abundance. The auto insurance in Milwaukee is about 20% pricier than the state average. The cheapest insurer is State farm, followed by Progressive, GEICO, and Erie. Farmers is not on the "cheap list," but considering it has the best customer satisfaction ratings, it is also a great option.
Madison
Madison is the capital of Wisconsin and it's also the fastest-growing city in the state. Also, it is the 10th safest medium-sized city in the US, and one of five cities that received a "Platinum Bicycle Friendly Community." It is also declared one of the "best college sports towns" and the greatest college football town in the US. Pretty nice for a city with under 240,000 residents.
Even though it's a vibrant city and an important tourist destination, car insurance in Madison, WI, is not expensive. The prices are below the state average and almost 30% cheaper than Milwaukee. The most affordable insurers are State Farm, American Family, and GEICO. The prices are similar, and so are the customer satisfaction ratings. Thus, it's pretty much down to your preferences. But, since American Family Insurance is based in Madison, we can give it a slight advantage for auto insurance in Madison, WI.
Green Bay
Green Bay is the third-largest city in Wisconsin, and a home to the Green Bay Packers, the third-oldest franchise in the NFL, and the only non-profit, public-owned major league professional sports team in the US. The second interesting thing is that the city is nicknamed the "Toilet Paper Capital of the World" because several major paper industry companies are based in the town. As a result, Green Bay was very popular during the start of the Covid19 lockdowns and TP supermarket hunts.
But it's pretty peaceful now and is pretty safe to drive there—the low insurance prices prove it. In Green Bay, Wisconsin's minimum amount of car insurance will cost you 20% less than the state average. The cheapest insurers are State Farm, Erie, and GEICO. Farmers insurance is not amongst the most affordable but is worth looking into. It has excellent customer satisfaction ratings and a pretty long list of discounts to lower the final price.
Kenosha
Kenosha is the fourth-largest city in Wisconsin. It was once a vital car industry center. Still, due to the shifts in the economy, it is now sort of a bedroom (commuter) community for Chicago and Milwaukee metro areas, with more than 49% of the workforce commuting outside the county for work.
With so much commuting going on, it's hardly surprising that auto insurance in Kenosha is not cheap. Even though the prices are roughly the same as the state average, that's still 20% higher than Green Bay or Madison. The most affordable insurers are State Farm and Progressive. But since this is a commuting community, insurance with roadside assistance would be a sound choice.
West Bend
West bend is a small city with just over 31,000 residents. It's located relatively close to Milwaukee and has a good traffic connection, transforming it into a commuting (bedroom) community for people working there. It offers a much cheaper and less hectic lifestyle.
Fortunately, the insurance prices are lower than in other commuting communities and are slightly below the average. The most affordable insurance is offered by State Farm West Bend. The residents also have other good options in American Family, Progressive, Erie, and Farmers Insurance. The latter one could be a good choice because it offers roadside assistance, which could be helpful for commuters. Farmers Insurance is also the best for customer satisfaction ratings, while other companies' satisfaction rates are slightly above the average. If you are interested in discounts, GEICO would be the best choice.
Wisconsin Car Insurance Laws
Wisconsin No-Fault Laws
Wisconsin is an at-fault or "tort" state. It means that the accident participant who caused it will use their insurance to pay for the bodily injury and property damages. The guilt is decided by the court or the police and can be shared. If the authorities deem that more parties are accountable, the costs will be divided between them in proportion to their guilt share.
Wisconsin Automobile Insurance Plan (WIAIP)
Some drivers cannot find an insurer willing to insure them in the voluntary market. These are primarily high-risk drivers with multiple offenses on their record. The Wisconsin Automobile Insurance Plan (WIAIP) is there to help them get insured. It will not provide quotes or sell insurance but connect them to a company willing to sell them one. All insurance companies must participate in this program equivalent to their market share.
Wisconsin Auto Insurance Requirements
Wisconsin laws state that a driver should carry at least minimum liability insurance. It covers:
$10,000 – property damage
$25,000 – injury or death of one person
$50,000 – injury or death of more persons
The insurance companies are also required by law to offer uninsured/underinsured policies. So, if the clients decide to refuse them, they have to do so in writing.
Since Wisconsin has more than 14.3% uninsured drivers (2% higher than the national average), getting these policies is a good idea.
Price Optimization in Wisconsin
Even though twenty states now have banned this controversial practice, the Wisconsin Department of Insurance is yet to take a stand on the subject. Insurance companies use price optimization to charge their clients the highest possible prices without making them switch insurance.
For this, they use data entirely unrelated to risk management. Things like online searches or quotes from other insurers affect the price the company will offer its clients. In practice, this means that a loyal client who is not thinking of switching insurance will most likely get a higher quote than a newcomer or a client shopping around.
SR22 Insurance in Wisconsin
SR-22 is a certificate of financial responsibility that proves a driver has minimum car insurance required by the state. This form is submitted to the local DMV after a suspension or revocation of the driver's license or if the driver is under 18 and obligated to have a sponsor.
The alternative to SR-22 is submitting a bond from the insurance company or a cash deposit of $60,000, but it has to be approved by the court.
Best Auto Insurance in Wisconsin for New Residents
New Wisconsin residents must register their vehicle within 60 days of establishing residency. Even though car insurance isn't required for registration, having different information in your registration and insurance is punishable by law. So it's best to change your policy as soon as you can. The best insurance for new residents is the one that's present nationwide and has a license to sell in all states. That will save you the trouble of looking for another insurance company.
How to Acquire Cheap Car Insurance in Wisconsin
Check Auto Insurance Reviews
It's hard to pinpoint vital info with so many insurers claiming to be the best and bombarding you with their sale slogans. However, that's where insurance reviews can and will come in handy.
They will give you important insight into the insurance plans the companies offer. For example, you can check how much the company charges for optional auto insurance, like medical payments or underinsured policies. Also, your online activity will alert the insurers that you are shopping around, and you will probably end up with a lower quote.
One of the best places to find the reviews you need is right here. We have in-depth reviews of every major insurance company, and you can request quotes online. This will make your shopping easier.
Car Insurance Quotes Wisconsin Comparison
Getting quotes from different insurers is essential, even if you don't intend to switch insurance companies. Firstly, you will be able to compare prices and the coverage types. Secondly, it will alert your current insurer that you are shopping around, and you will probably get a much lower quote.
Determine Who Provides the Best Discounts
You should check out the discounts because they can reduce the price of your car insurance. Wisconsin companies offer a wide array of discounts. Most of them are almost standard in the industry—safe driving, bundling insurance policies, good student discounts, etc. But some of them have special price reductions for certain occupations or membership groups.
Conclusion
Insurance is much more than just a piece of paper. You rely on a company to provide support when you need it most, not just meet the Wisconsin car insurance minimum requirements. That's why you should rush into it and choose an insurer who is the cheapest or the quickest to provide a quote. Go through reviews, make a list of companies that could work for you, and request quotes. Always consider your own needs and your driving habits. That's the best way to get the most suitable insurance.
People Also Ask
Who has the cheapest car insurance in Wisconsin?
State Farm, Progressive, Erie Insurance, and American Family offer Wisconsin's lowest average insurance prices. But it should be noted that these prices are average, and the quotes you will get can (and most likely will) be very different. That's why it is essential to get as many quotes as possible and compare the coverage offered.
What is the average cost of auto insurance in Wisconsin?
In general, car insurance premiums in Wisconsin are significantly lower than the national average. Wisconsin is one of the cheapest states for car insurance, with an average of about $515 for minimum liability and $1,018 for comprehensive coverage. Remember that these are average prices, and your quotes will be different depending on your age, driving and credit record, etc.
What is full coverage auto insurance in Wisconsin?
Full coverage in Wisconsin is typically a policy that provides more than the state's minimum liability coverage. It includes comprehensive and collision coverages which pay for your expenses if you get in an accident, if your car gets damaged by fire, hail or similar, if it gets stolen, etc. You choose the coverage amounts, but it's recommended that they be as high as possible.
How much is car insurance in Wisconsin a month?
The monthly price for car insurance depends on the package. The average monthly premium for minimum liability insurance is around $42 and $84 for the comprehensive package. The cheapest insurer is State Farm, with an average premium of $20 monthly for minimum liability and $63 for comprehensive coverage. These are average prices and may differ a lot from the quotes you will get.
What is the minimum car insurance required in Wisconsin?
The minimum liability car insurance in Wisconsin should cover:
$25,000 – injury or death of one person
$50,000 – injury or death of more persons
$10,000 – property damage
It is evident that these amounts are pretty low, and you should consider getting better coverage. The state also highly recommends drivers to buy uninsured/underinsured policies. When selling car insurance, Wisconsin companies are obligated to offer them. If the clients do not want to buy them, they must decline in writing.