Vermont auto insurance companies charge some of the lowest rates in the country. The state's small size, low number of residents, and a below-average percentage of uninsured drivers make it very safe to drive in. And there is nothing insurance companies love more.
Luckily, low-cost insurance doesn't mean you'll be getting inferior coverage or service. On the contrary, the companies that write insurance in Vermont are trustworthy and offer good coverage. This, however, creates another problem: How to choose the best one?
Car Insurance Vermont – Best Companies, Prices & Plans
Overall Winner – State Farm
Runner-Up – Geico
Cheapest Overall – Concord Group
Best for Drivers with DUI – Nationwide
Cheapest for Drivers With One At-Fault Accident – Vermont Mutual
Best for Optional Coverages – Allstate
The Overall Winner: State Farm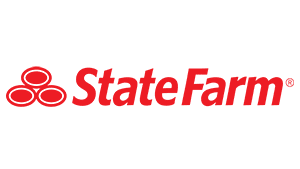 Our overall winner offers everything you could ever want from insurance – financial stability, good optional plans, a wide array of discounts, and great customer care. Its title is well deserved because it is the best or among the best in all categories we've considered in our research.
When it comes to financial stability, State Farm car insurance buyers have nothing to worry about. With an A++ financial strength rating, the company is more than capable of handling its claims.
And it'll handle them with great care, as the 2021 J.D. Power user satisfaction study implies. State Farm's clients gave it excellent reviews, which brought it to second place on the list, with customer satisfaction ratings high above average.
One of the things the clients liked the most is probably great optional coverages like rideshare insurance, emergency road service, and car rental and travel expenses coverage. But, unfortunately, all these perks come at a price. If they choose State Farm Insurance, Vermont residents will have to pay slightly higher than average prices.
Luckily, the company offers plenty of discounts and a nice Discount Double-Check feature. With it, State Farm ensures you get all the deals you are eligible for.
Discounts & Optional Coverages
Choose State Farm if you want good customer care and excellent optional plans and discounts.
Look elsewhere if you are looking for the lowest prices.
Join
341 Drivers
Who Got a Quote Today!
Easy to Use
Safe & Secure
Best-Rated Car Insurance Companies
Assisting Drivers Compare Rates & Save Since 2017
or speak with an Agent by calling
Runner-Up: Geico
Geico is one of the largest Vermont auto insurance companies, with roughly one in seven drivers carrying its insurance policy. A market share so high didn't come by accident – the company offers a lot of benefits.
Its clients enjoy good coverage, excellent online tools, and can use a wide array of discounts. And, most importantly, they don't have to pay through the teeth since Geico is one of the most affordable insurers in Vermont.
The clients are satisfied with the way the company is treating them, at least if we judge by the above-average customer satisfaction ratings from the 2021 J.D. Power regional study. Geico Vermont also has a very low NAIC user complaint ratio (almost two times lower than expected of a company of its size).
When it comes to financial stability, the company is rock solid. A.M. Best gives it an A++ (Superior) rating, and the company is owned by Warren Buffett's Berkshire Hathaway.
Even though it's an affordable solution, Geico doesn't neglect discounts. If you use them wisely, they can significantly reduce the price. Besides the industry-standard deals (safe drivers, good students, bundling insurance), the company also offers reduced prices for its auto insurance in Vermont to former and active government employees and members of more than 500 groups.
The company is an excellent choice for everyone. Still, if you want a more personal experience and contact with agents, you'll be disappointed – Geico does most of its business online.
Discounts & Optional Coverages
Choose Geico if you want good optional coverage, affordable prices, and a wide array of discounts.
Look elsewhere if you have driving offenses or want contact with agents.
Cheapest Overall: Concord Group
Concord Group Insurance is a relatively small company, but it has a significant regional presence. It's one of the oldest insurers in the country, and it still relies on good old direct contact with agents. The company works with more than 600 independent agents, and some agencies have been working with it for generations. Overall, this is an excellent choice for people who prefer a more traditional approach.
But this is not the only reason to purchase Concord's VT insurance. The financial stability is rated with A+ (Superior) by A.M. Best, which means it'll have no problem paying any claim.
The company also offers excellent optional coverages. Some of them are Road Trouble Service, Personal Auto Coverage Enhancements (increases your coverage amounts at no additional cost), and Redi-Paycheck (it'll reimburse the client for the wages lost, regardless of the fault).Clients who are used to getting all kinds of discounts may be disappointed by Concord's policy in that area. Namely, the company offers just a handful of discounts. However, the upside is that you may not even need them because Concord is one of Vermont's insurance companies with the cheapest auto insurance.
Discounts & Optional Coverages
Choose Concord Group Insurance if you want excellent optional coverage and some of the lowest prices on the market.
Look elsewhere if you don't like to deal with agents and prefer doing everything online.
Best for Drivers with DUI: Nationwide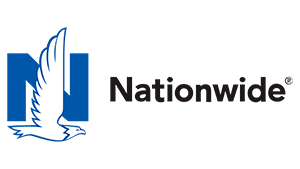 Drivers with driving offenses on their record will get higher quotes, but some companies have lower price increases than others. Our research has shown that Nationwide Insurance has the lowest prices for drivers with DUI. It's also one of the cheapest solutions for drivers with poor credit.
Being affordable for these specific driver categories is just one of many Nationwide's benefits. When it comes to finances, the company is very stable – it has an A+ (Superior) financial rating and is featured on the Fortune 500 list.
Nationwide doesn't fall short when it comes to unique features. For example, with its OnYourSide program, you'll get an insurance specialist from the company to go over your insurance to get the best possible coverage for the price. Unfortunately, customer care is an area where Nationwide Insurance in Vermont could use a bit of tweaking, as it's rated just average.
Discounts & Optional Coverages
Choose Nationwide if you have DUI on your record or poor credit.
Look elsewhere if your priority is excellent customer care.
Cheapest for Drivers With One At-Fault Accident: Vermont Mutual
Vermont Mutual Insurance Group is not a major national player, but it's pretty much a household name in Vermont. It's one of the 10 oldest mutual insurance companies in the US. It was established in 1828, and it managed to maintain its reputation as a good insurer for almost two centuries.
The company keeps its coverage up to date with modern needs but still relies on agents for contact with the customers. That somewhat limits customers' options when it comes to insurance shopping.
You can make claims online, but you can't get a quote or see the percentages of discounts for Vermont Mutual car insurance. They're all decided in a friendly conversation with your local agent. The company believes every customer is unique, and the plans and discounts are adjusted accordingly.
When it comes to finances, the company is rated with A+ (Superior) for its stability, which proves it can pay customers' claims without a problem. And it doesn't overcharge its clients to achieve good financial results.Vermont Mutual auto insurance prices are among the lowest on the market and lowest for one specific category – drivers with one at-fault crash on their driving record.
Discounts & Optional Coverages
Choose Vermont Mutual if you have an at-fault accident on your record.
Look elsewhere if you want to buy insurance online.
Best for Optional Coverages: Allstate
If you want additional benefits with your car insurance, this is your best option. With Allstate, Vermont residents get options like roadside coverage, rental reimbursement coverage, personal umbrella policy, classic car insurance, rideshare insurance, and so forth.
But, what makes Allstate unique is the Allstate Car Ownership Center. It enables you to get the best deals for new and used cars, find the best maintenance shops for your existing vehicle, and much more.
Another thing you'll surely like is the Claim Satisfaction Guarantee. If you're not satisfied with the way your Vermont auto insurance claim was handled, a written objection will get you six months off on your next premium.
It appears that the company doesn't write many of these "half-off" policies because it's financially very solid – A.M. Best gave it A+ (Superior) rating, which is the second-best possible. The area where Allstate could use improvement is customer care. The J.D. Power 2021 study, which analyzed insurance companies in Vermont, found that Allstate customer satisfaction levels are below average.
Discounts & Optional Coverages
Choose Allstate if you want interesting optional coverages and additional benefits.
Look elsewhere if you want exceptional customer care.
Cheapest Car Insurance in Vermont by City
To find the best and most affordable car insurance, we have requested quotes from several insurers. We've used a profile of a 30-year-old male with a clean driving record. He's driving a 2012 Honda Accord EX, a four-door sedan.
After analyzing the quotes and information about coverage types, benefits, discounts, and customer satisfaction ratings, we have made recommendations for car insurance in Vermont by city.
Burlington
Burlington is the most populous city in Vermont and the first city in the US to run entirely on renewable energy. It's also the birthplace of Ben & Jerry's. But the residents don't seem to overeat on ice cream: CDC says Burlington is one of the healthiest cities in the US.
Besides enjoying good health, clean energy, and good ice cream, Burlington residents also have a good car insurance market. The most affordable insurers are Concord Group, Geico, and State Farm. Burlington, VT drivers should also look into Farmers Insurance since it provides discounts for people working in the medical field, and medical institutes are some of the largest employers here.
South Burlington
South Burlington has just over $17,000 residents, making it a nice, peaceful, and cozy town to live in. Traits like these should result in low insurance prices, but unfortunately, the prices are above average.
A good way to reduce the price is using discounts. Geico is one of the best because it offers price reductions for government employees. Since more than 34% of the workforce in South Burlington works in government institutions, many of them will be eligible for price reductions. Other good options for Burlington car insurance are Concord Group, Vermont Mutual, and Nationwide.
Rutland
The third-largest city in Vermont is a vital transportation hub due to its proximity to Massachusetts, New Hampshire, and New York. It was once one of the leading marble producers globally, but the city's modern economy is based mainly on services. Many of our readers know this city from the show Speeders, which often features the Rutland City Police Department.
Those contemplating moving to Rutland need not worry, though; the show is not about Rutland citizens. They are careful drivers, and the traffic is light. This enables Vermont auto insurance companies to charge low prices. The most affordable options are Concord Group, Vermont Mutual, and Geico, which also has the best customer satisfaction rates.
Brattleboro
This picturesque small town is situated on hills, and the only flat area is the densely populated center. This may explain the relatively high insurance prices, considering the city's size. But even the costly insurance can't diminish the charm of one of the "20 Best Small Towns in America of 2012."
The most affordable insurers are Concord Group, Vermont Mutual, and Geico. Another good option is State Farm. Even though it's not among the cheapest Vermont insurance companies, it has the highest customer satisfaction ratings.
Montpelier
The capital of Vermont is the least populous state capital in the US. The population is just 7,855 but increases to about 21,000 during work hours due to many businesses and government institutions located in the city. Surprisingly, people's fluctuation like this wasn't enough to tempt McDonald's to open a restaurant here, and it's the only US state capital without one.
With so many people coming and going, traffic jams and commotion are to be expected. That can't be good for insurance prices. And, indeed, Vermont auto insurance companies charge more in Montpelier than anywhere else in the state, despite the city's modest size. So, finding an affordable insurer is very important here. The cheapest insurers are Vermont Mutual and Concord Group. But, Farmers Insurance and Geico are also good choices because they offer many occupational discounts, especially for government employees. Before eliminating some companies for their high quotes, check the discounts and if you are eligible for them.
VT Car Insurance Laws
Vermont Automobile Insurance Plan (VT AIP)
The Automobile Insurance Plan helps drivers who are unable to buy insurance in the open market. This happens mostly to drivers who are deemed risky by the insurers. The AIP acts as a mediator – it doesn't write policies but connects these drivers with companies willing to insure them. All companies doing business in the state must participate and take on their share of the drivers, analogous to their overall state market share.
Vermont Auto Insurance Requirements
The State of Vermont requires drivers to have at least the minimum liability insurance, and the coverage amounts are:
Bodily injury: $25,000 per person and $50,000 per accident
Property damage: $10,000
Drivers also must have an Uninsured Driver policy, and the coverage amounts are:
$50,000 per person and $100,000 per accident for motorist bodily injury
$10,000 for property damage
SR22 Certificate in Vermont
Drivers convicted of certain driving violations will be required to file an SR-22 form. This is not insurance but a confirmation that the driver has car insurance. It's filed with Vermont DMV, and the drivers have to maintain it for three years, starting from the date of the event they've been convicted for.
No-Fault Laws in Vermont
Vermont Is a tort or at-fault state. This means that the person who caused the accident will use their insurance to cover any medical expenses and property damages that resulted from it. But, of course, there is a possibility that the at-fault driver is uninsured or with insufficient coverage amounts, and that's why the State of Vermont requires drivers to purchase Uninsured/Underinsured policies.
VT Auto Insurance for New Residents
The State of Vermont requires new residents to register their vehicle in the state within 60 days of establishing residence. If the vehicle's out-of-state registration expires before that, this deadline will be shortened to correspond to the expiry date. One of the requirements for registration is having car insurance.
Price Optimization in Vermont
To maximize their profits, insurers sometimes use procedures and information entirely unrelated to risk management. One of these procedures is price optimization. This means that the insurance companies use data like online activity, customer complaints, or quote requests to determine the highest price they could charge their clients, but without making them leave.
The VT Department of Insurance deemed this practice discriminatory and illegal. Currently, there are 20 states where price optimization is banned.
But since we can't say with great certainty that insurers are obeying this directive, we advise that you act like the companies in Vermont are still using it. That means requesting quotes, doing online research, and complaining about everything you don't like about the company.
How To Get Cheap Car Insurance in VT
Check car insurance reviews.
Besides giving information about their coverage plans, the insurance companies' websites are also created to sell you those plans. "Salesy" language can sometimes make it challenging to find the information you need. That's where you need an unbiased and objective overview of the insurance companies and coverage plans they offer.
The best way to find good and useful info is by going through reviews. Their purpose is to provide information and not seduce you into buying anything. On our website, you can find reviews of all of the major insurers. You can compare their offers and make a decision based on verified information.
Compare rates of various Vermont car insurance offers.
After reading the reviews, you should make a list of your favorites and request quotes from all of them. The more, the better. This will increase your chances of finding the most suitable insurance. Another reason is price optimization. Even though it's illegal in Vermont, we still can't say for sure if the insurers aren't using it in some form. So, the safest way is to behave as if it was legal. That means doing online research and requesting as many as possible quotes for car insurance. Vermont residents should do this even if they don't plan to switch insurance. This could lower their renewal price.
See who provides the highest discounts.
Even though discounts are not the first thing we look for in an insurance company, they are very important. Don't be discouraged by the high initial quotes you'll receive. Sometimes, the insurer with the highest full coverage car insurance quotes may turn out to be the cheapest when all discounts are applied.
Most insurers offer industry-standard discounts. This means you'll get a price reduction if you are a safe driver, have active and passive safety features on your car, bundle your policies, pay at once and online, etc. But some companies offer more.
For instance, Geico and Farmers Insurance offer occupational discounts, and State Farm has a Discount Double-Check feature that ensures you get all discounts you are eligible for. Looking into discounts can really pay off. Even though it can be time-consuming, the possible savings will make up for the time spent and make driving in Vermont a pleasure.
Conclusion
We all look for some universal things in an insurance company – we want the company to be dependable and make good on its promise of having our back. Beyond that, it's all up to the driver's discretion. There is no universal best insurance company for everyone, and you should choose one according to your needs. After deciding on coverage you need, look for companies that can provide it at affordable rates.
People Also Ask
How much is car insurance in Vermont?
With an average annual expenditure of $778.29, Vermont has one of the cheapest car insurances in the country. The average minimum liability coverage costs around $327, while the full coverage comes with an average annual price of about $1,082. But, of course, these are the average prices, and the quotes you'll receive will most likely be different since they are calculated based on your personal information.
Does Vermont require auto insurance?
Yes. The State of Vermont requires all drivers to have at least minimum liability insurance. It covers bodily injury ($25,000 per person / $50,000 per accident) and property damage ($10,000).
Drivers also must have an Uninsured Driver policy, with the following coverage:
$50,000 per person/$100,000 per accident for injury
$10,000 for property damage
Vermont has a relatively low percentage of uninsured drivers, just 8.8% (the national average is 12.4%). But it still means that one in 11 drivers are uninsured, which makes the likelihood of being involved in a crash with an uninsured driver not that small.
What are the minimum auto insurance requirements for the state of Vermont?
The minimum auto insurance requirements for the State of Vermont are:
Bodily injury: $25,000 per person / $50,000 per accident
Property damage: $10,000
Vermont also requires drivers to have an Uninsured driver policy, which covers $50,000 per person / $100,000 per accident for injury and $10,000 for property damage.
These coverage amounts are low if you consider that the average price of a new car sold in the US is around $40,000 and that a day in the hospital costs $2,607. So, it's advised to buy better coverage.
Is Vermont a no fault state?
No. Vermont is an at-fault, or "tort" state. This means that the driver found guilty of the accident will have to pay compensation for all the damages he or she has caused. But Vermont also follows a modified comparative negligence doctrine. It means that the guilt can be shared, and the payment can be reduced analogous to the guilt percentage. For example, if the court or the police decide that the non-fault driver contributed to the accident by 20%, the insurance will reduce the payment by that much.
Is Vermont an at-fault state?
Yes, Vermont is an at-fault (tort) state. The guilty driver's insurance compensates for the bodily injury and property damages caused by the accident. Vermont laws also state that the drivers can share the guilt. The guilt and the percentages are decided by the police, court, and insurance companies. If it deems that more drivers contributed to the accident, a Vermont insurance company can reduce the payment by that guilt percentage.