Are you looking for car insurance in the Wonder State? If so, we've got you covered.
We analyzed various auto insurance companies in Arkansas to find out which one's the best. To determine the "winner," we took into account factors such as pricing, discounts, and much more.
But we went a step beyond that. We also covered the most important laws about auto insurance Arkansas companies offer. We'll discuss laws pertaining to minimum insurance requirements, no-fault laws, and so on. Finally, we cap off this guide by giving you great tips on how to get the cheapest deal on great car insurance.
You can consider this your one-stop-shop for everything you need to know about car insurance policies in Arkansas.
So strap in and get ready to find the car insurance service best suited to your needs.
The Best for Auto Insurance in Arkansas
Allstate: best overall
USAA: best for active or retired military members
Progressive: best for discounts
Farm Bureau: best for teen drivers
GEICO: best for premiums
The Overall Winner: Allstate
All factors considered, Allstate is the best option for drivers in Arkansas. It's the fourth-largest car insurance supplier in the United States.
One factor that may displease the company's users is the not-so-cheap pricing plan. Every year, those insured under the company pay around $131 to $247 more than the average national rate.
The typical cost for minimum coverage per year is $696. Meanwhile, the average annual cost for full coverage is $1,921. The latter is even higher than the already-high average Arkansas auto insurance costs of around $1,450 annually.
However, Allstate gives a lot of bang for that buck (there are also discounts that make up for the costs, but more on that a bit later). Not only does it include the basics you'd expect—collision coverage, liability, etc.— but it also throws in a lot of extra coverage.
Here's a quick list of protections you can enjoy under Allstate.
Personal injury protection
Sounds system insurance
Accident forgiveness
Roadside assistance
Milewise®
New car replacement
Rental car reimbursement
Rideshare coverage
We'd be remiss not to highlight discounts in this Allstate review. Namely, the company boasts tons of deals, probably more than most auto insurance companies in Arkansas, making Allstate a relatively affordable option.
These discounts include:
Multi-policy
Anti-lock brakes
Anti-theft device
Automatic payments
New car
Paperless statements
Responsible payer
Early signing
Smart student
Pay in full
But there aren't any significant veteran discounts, so keep that in mind.
Another great thing about Allstate is customer service. Namely, the Drivewise program cuts policy costs with feedback and rewards for safe driving. The company also has a 24/7 claims center, coupled with a money-back policy.
People who like tech accessibility will also appreciate Allstate since the company has a mobile app. In addition, those who have home insurance with Allstate can also access it through this app. Overall, in terms of home and auto insurance in Arkansas, Allstate will be an optimal pick for most people.
Discounts & Optional Coverages
Choose Allstate if: you want many discounts and tech availability.
Look elsewhere if: you're looking for veteran/military discounts.
Join
341 Drivers
Who Got a Quote Today!
Easy to Use
Safe & Secure
Best-Rated Car Insurance Companies
Assisting Drivers Compare Rates & Save Since 2017
or speak with an Agent by calling
USAA: Best Car Insurance for Military Members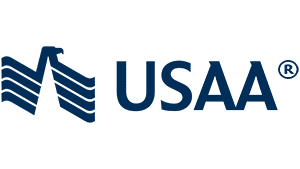 For military members, both active and former, USAA is a great option for Arkansas residents. It's available across the United States, and even family members of military personnel can be eligible for its services.
When it comes to Arkansas automobile insurance, USAA is one of the cheaper options. On average, users pay $384 in annual costs for minimum coverage. The average full coverage cost is $1,225. As such, USAA has lower prices than the national average.
Most of the big USAA benefits can save money for military members. Many USAA reviews have praised policies such as allowing garaging a car on military bases.
USSA provides various kinds of coverage for your vehicle, ranging from collision to liability. Under their wing, you'll also enjoy financial protection if you cause an accident.
The organization also has a few optional add-ons. These cover uninsured/underinsured coverage, personal injury protection, and extended benefits.
Now, a word or two about discounts to slash your Arkansas auto insurance rates.
There are plenty of discounts one can qualify for, as you can see from the list below:
Multi-vehicle (if you put more than one car under USAA insurance)
Accident-free discounts (for those with an accident-free record)
Loyalty discounts (if you use USAA insurance long enough)
Length of membership (save more money the longer you're a USAA customer)
Good student (for those who maintain good grades while in school).
Defensive driving course discounts (eligible if you take a certified defensive driving course)
New vehicle (eligible if your car's less than three years old)
Multi-policy discounts (fulfilling 2+ Arkansas auto insurance requirements)
Military installation discount (if your vehicle stays garaged on base)
Driver training (available if you're under 21 and have completed a basic driver training course)
Vehicle storage (if you keep your vehicle stored while on duty)
Safe driver (eligible in case you keep a good driving record for over 5 years)
The biggest snag with USAA is that you have to be a member of the military to enjoy its services. You can also be related to a military member to qualify for an insurance plan.
Discounts & Optional Coverages
Choose USAA if: you want various optional add-on discounts and coverages.
Look elsewhere if: you're not a military member/related to a military member.
Progressive Auto Insurance Arkansas
For people who like to see good discounts, Progressive may prove the perfect fit.
One of Progressive's biggest strengths is its various discounts. The Snapshots feature, for example, is particularly interesting. This optional policy tracks a person's driving for six months, rewarding them with more discounts if they perform well.
Here are the discounts you can get with Progressive's AR auto insurance:
Safe Driver (Snapshots program)
Good Student (get good grades to enjoy a discount)
Multi Vehicle (save 12% on average)
Multi Policy (average discount of up to 5%)
Auto Pay (debits timely payments and includes discounts)
Paperless (get 8.5% discount for signing your paper online)
Pay In Full (pay up-front instead of installments)
Some of these policies are great cost-savers, and you won't find anything like them in other companies. It's the main selling point of the company, really.
Progressive's plan prices range from $757.57 (average minimum) to $3,344 (average maximum). That doesn't make it exactly the cheapest Arkansas auto insurance company. On the other hand, many users praise the company's various discounts and how they cut overall costs.
Where Progressive doesn't shine, though, is customer satisfaction. Judging by what we've found, the ratings for the company are pretty average. People's experience with process estimation, claims servicing, and settlements have been middling.
Another factor souring this Progressive review is its lack of special employee benefits. So, if you're, let's say, a federal employee, you can't get any discount for that.
All things considered, Progressive may not offer the cheapest auto insurance in Arkansas, but it boasts great discount options. For most users, this feature makes up for the few drawbacks of the company (such as lukewarm customer reviews).
Discounts & Optional Coverages
Choose Progressive if: you're looking for solid discounts.
Look elsewhere if: you need special employee benefits.
Farm Bureau: Affordable and Varied
Sporting a combination of cheap rates and solid customer reviews, Farm Bureau is a strong contender for the best cheap Arkansas auto insurance.
This is despite the membership fee you need to pay before becoming eligible for the company's insurance plans. This fee can go up to $100, but the actual price depends on your place of residence.
However, if you clench your teeth and pay this fee, you get to enjoy quality service coupled with affordable rates. On average, Farm Bureau users pay a rate of around $447 per year. It also provides pretty cheap full coverage auto insurance in Arkansas.
As such, Farm Bureau definitely offers one of the most affordable deals for your car insurance needs. Teens can also get a pretty good deal compared to what other insurers can give them.
But what do you get for the money you spend at Farm Bureau? Let's take a look.
The company boasts three coverage tiers (comprehensive, liability, and collision). It also offers identity theft coverage, which isn't something you can find at a lot of insurance companies.
As far as discounts go, here's what you can expect:
Postgraduate discount
Customer loyalty discount
Financial responsibility discount
Farm discount
Defensive driving discount
Accident-free discount
Continuous coverage discount
Good student discount
Multi-policy discount
Driver training discount
Insurance score discount
As it turns out, Farm Bureau auto insurance in Arkansas gives the user plenty of bang for their buck.
A particular program we'd recommend for you is Driveology®. The company installs a tracking device on your car and watches how well you drive. If you perform well, this optional package can save you 30% on your car insurance premiums.
On the downside, though, Farm Bureau doesn't really have a lot of unique discounts. To be sure, they are numerous, but they don't include anything the organization could use as a major selling point. Most companies selling commercial auto insurance in Arkansas can give you similar benefits.
There's also the fact that customer reviews and ratings for this insurer aren't stellar. Mind you, they don't complain about terrible service per se. Their gripes are more along the lines of not getting all disputes/discrepancies sorted right away.
Discounts & Optional Coverages
Choose Allstate if: you want very cheap insurance.
Look elsewhere if: you don't want to pay membership fees.
GEICO: Solid Premiums
GEICO is among the most popular for liability auto insurance in Arkansas and the United States in general.
At GEICO, the average cost of minimum coverage is $563 a year. Meanwhile, the average GEICO user pays $1,738 for full coverage every year. Not the cheapest alternative out there, but far from extortionate.
What makes GEICO's price tag more bearable, however, is its various discounts. In some cases, these discounts even trump comparatively cheap auto insurance Arkansas companies provide.
Here are the available discounts:
Defensive driving discount
Vehicle equipment discounts
Military and public service discounts
Multi-policy discount
Good student discount
Driver education discounts
Good driver discount
Multi-vehicle discount
New vehicle discount
Seat belt use discount
50 and older discount
GEICO also includes many coverages, though nothing out of the ordinary. MBI (Mechanical Breakdown Insurance) is an exception, though. It covers repairs for vehicles no older than 15 months with fewer than 15,000 miles on the meter.
GEICO's premium policies also make it a good alternative to really cheap insurance in Arkansas. They range from saving options to protections against increasing rates. You can also calculate different potential premiums via the company's online calculator, which is pretty handy.
Speaking of which, GEICO has tons of online/mobile options. You can, among other things, pay bills online through the GEICO website, as well as initiate a claim online and track its progress.
There's even an app you can use to keep tabs on all the important data. Many people prefer GEICO over most providers of cheap full coverage auto insurance Arkansas has available for this reason.
But this tech capability comes with a drawback. Namely, one thing to consider with GEICO is its lack of quality customer support. Most user policies and file claims are taken care of online, leaving you with little room for personal support. In our GEICO review research, we found a significant number of people complaining about this issue, so it's more than a minor inconvenience.
Discounts & Optional Coverages
Choose GEICO if: you're looking for good premiums.
Look elsewhere if: you don't want to pay membership fees.
Cheapest Car Insurance in Arkansas (By City)
The price of car insurance isn't fixed as it varies from one city to the next. As such, we explored the cheapest car insurance options across the towns of Arkansas.
We asked for quotes typical for a 30-year-old with a clean record driving a 2018 Honda Accord.
Little Rock
Little Rock, the capital of Arkansas, is home to roughly 200,000 people. It also houses a variety of cultural establishments, such as the Arkansas Arts Center and the Old State House Museum. The city's average car insurance policy costs $1,189, so it's below the national average.
Those in need of cheap auto insurance in Little Rock, Arkansas will most likely opt for USAA. USAA has an average annual premium of $663. Farm Bureau would be the runner-up for most with an $843 average per-year premium. With an average of $866, GEICO is in a solid third place for Little Rock car insurance.
Fort Smith
Erected in the 1800s to provide defense against warring Native American tribes, Fort Smith serves today as an attraction for all things Western. But it's more than a historical highlight: the city also has a successful shipping and manufacturing industry.
When it comes to affordable auto insurance in Fort Smith, Arkansas, State Farm leads the way at $324 per year. Liberty Mutual follows closely with an average annual premium of $384. Farmers provides the third cheapest service with an average premium of $456 per year.
Fayetteville
With a population of 90,000, Fayetteville is a city surrounded by endless lush forestry. The greenery is among the city's main draws, along with its late-Victorian architecture.
State Farm is the cheapest provider of auto insurance in Fayetteville, Arkansas. It offers an annual premium that costs $672 per year on average. Allstate and Nationwide provide the two cheapest alternatives, costing $876 and $1116 annually on average.
Jonesboro
Jonesboro houses approximately 67 thousand people, making it the fifth-largest city in Arkansas. It also goes by the moniker City of Churches as it's home to some of the oldest churches in the country. Jonesboro's in a dry county, so it forbids the sale of alcohol.
At $1,603 per year on average, Travelers offers the cheapest auto insurance in Jonesboro, Arkansas. GEICO's a close second pick, offering $1,727 annually on average. Your third cheapest choice would be Progressive, with an average premium of $1,800 on a yearly basis.
Conway
The City of Colleges is home to around 59,000 people. For a seemingly humble place, Conway is packed with things to do. From the Baum Gallery and Thunder Road Grand Prix to just strolling through Cadron Settlement Park, there's usually something to spend time on.
In terms of auto insurance in Conway, Arkansas, Allstate is likely the most affordable pick. Allstate's average premium in Conway is $984 annually. Nationwide and Direct Auto are the next two cheapest alternatives. Respectively, they offer average annual premiums of $1236 and $1860.
Pine Bluff
Pine Bluff is the county seat of Jefferson County, as well as the tenth-largest Arkansas city. The University of Arkansas at Pine Bluff, the second-largest public university in Arkansas, is in Pine Bluff.
This city's cheapest insurance provider is State Farm. This company's average premium costs $888 per year. Other picks for cheapest auto insurance in Pine Bluff, Arkansas, include Allstate and Nationwide. The former's premium costs $1860 annually on average, while the latter's is typically around $1260.
Hot Springs
If you're up for a relaxing mountainside getaway, it hardly gets better than Hot Springs. A population of around 39,000, as well as a slew of bathhouses and hot springs, guarantees you'll have a tranquil time there.
Auto insurance in Hot Springs, Arkansas, will cost the least if you opt for GEICO. After all, this particular company boasts an average annual premium of $1,520. As such, GEICO is the most common option with Hot Springs residents. Alternatively, you could go with Farm Bureau and get a premium of around $1,527 per year. Finally, State Farm would be the third-most affordable option, costing $1,613 annually on average.
Arkansas Auto Insurance Laws
Let's take a gander at the laws in Arkansas as they pertain to car insurance. After all, you won't be able to drive legally without knowing those.
Arkansas Automobile Insurance Plan (AR AIP)
Drivers in Arkansas aren't legally allowed to drive without proof of insurance. Doing so makes you liable for receiving a fine.
First-time offenders pay anything between $50 and $250. But second-time offenses can land you fines in the range from $250 to $500. Meanwhile, third offenses can cost you from $500 to $1,000 or even a year in county jail.
Arkansas State Minimum Auto Insurance Requirements
In Arkansas, liability car insurance is mandatory. It serves to pay for damages or injuries caused to others in accidents. But in case another driver causes the accident, you can file a claim against their liability insurance or even a lawsuit against the driver.
Here are the minimum coverage requirements for car liability insurance:
$25,000 in case of bodily injury/death of one person in one accident
$50,000 in case of bodily injury/death of two or more persons in one accident
$25,000 for damage or destruction that occurred to another's property
No-Fault Laws in Arkansas
No-fault isn't a part of auto insurance in Arkansas.
Arkansas is an at-fault state, meaning the driver who causes an accident pays for the other party's collision bills through their insurance. So if you are 50% at fault or more, you aren't eligible for collecting any damages from the other party.
Despite that, all licensed insurers in the state have to offer first-party benefits to users. Arkansas insurance companies also offer uninsured motorist coverage in case an uninsured driver is responsible for an accident.
Price Optimization in Arkansas
Sadly, price optimization still isn't banned as a practice in Arkansas car insurance. That means insurance companies are able to mark up your premiums based on what they believe you'll tolerate. As such, there's little you can do about it from a legal point of view.
But that doesn't mean your hands are tied. A good way to combat price optimization is to get quotes from other insurance companies every year or so. Your insurer will notice you're shopping around and, for fear of losing you to their competitors, stop hiking your premium.
AR Car Insurance for New Residents
New residents to Arkansas need to get an Arkansas driver's license before enjoying the state's car insurance options.
To do so, you need to register your vehicle at your nearest DMV. From there, you need to ensure your car insurance coverage is in line with the state's minimum liability requirements. You'll also have to exchange your license plates for new ones that comply with Arkansas law.
As a newcomer to Arkansas, you have 30 days following initial registration to get your car insured.
SR22 Insurance in Arkansas
Arkansas drivers who have DUI on their record need to have SR22, but they don't need one if they've committed a DWI. But laws on auto insurance Arkansas citizens abide by may obligate drivers with extreme traffic violations (vehicular homicide, for example) to have this form, too.
Drivers with an SR22 usually have to hold on to it for three years. However, this time may vary depending on the violation committed. Typically, second-time offenders get more severe limitations on their SR22.
A person with SR22 insurance must maintain coverage without lapse. If not, the state may suspend their license.
How to Get Low-Cost Arkansas Car Insurance
Arkansas has an above-average cost of car insurance. Getting your car insured costs about $1,400 per year, as opposed to the national average of around $1,200.
But that doesn't mean you can't get your car insured cheaply. Not only can you find cheap suppliers, but there are ways to leverage policies for awesome discounts. Here are a few ways to get the best deal at affordable rates.
Check Reviews of Cheap Auto Insurance Arkansas
Reviews of auto insurers are a great tool for finding the most money-saving insurance plans. They give an honest opinion and first-hand information about a company. Reviewers' perspective is invaluable when trying to parse out which insurers are well-meaning and which ones aren't.
But it's not just about finding out whether a company is trying to extort you. You can also compare prices, discounts, and the like, finding the best auto insurance in Arkansas can offer you.
Compare Auto Insurance Quotes in Arkansas
If it's a little high, the cost of a premium needn't be a dealbreaker on its own. Often, an insurer offers so many discounts that it offsets its seemingly hefty pricing. That's what makes deciding on the cheapest option for you so difficult: there are too many discounts to consider.
So, the best way to get a more realistic idea of what a company would charge you is to get a quote from them. Get quotes from five companies or so. That way, you'll have solid reference points for your quotes.
Determine Who Provides the Best Discount
As we already mentioned while discussing Arkansas auto insurance quotes, discounts can really make a difference. Insurance companies often have all kinds of discounts people can take advantage of to soften the financial blow.
As such, you should pay special attention to insurer discount policies. See which ones apply to you and how much they cut your costs.
Unfortunately, many companies won't be upfront with this information or may even actively hide it from you. So, you'll have to call their agents and insist they divulge it to you.
People Also Ask
How much is car insurance in Arkansas?
On average, drivers in Arkansas pay around $1,458 per year for their car insurance. That's around 2.1% above the national average.
Of course, the prices of the Wander State's car insurance can vary wildly. Everything from age and gender to the make and model of a vehicle can drastically affect the premium.
For example, 16-year-old drivers usually pay $7,000+ for their insurance. At the same time, someone with a bad credit score could pay around $2,670 every year, almost double the average amount.
Who has the cheapest car insurance in Arkansas?
Despite being in the same state, the cheapest car insurance company in one town needn't be the cheapest the next town over. As such, we can't really point to a single insurer and call it the cheapest in Arkansas.
That said, there are a few companies that generally offer affordable premiums. These include Allstate, Nationwide, Farm Bureau, and GEICO.
Ultimately, it would be best to get quotes from insurers in your area to find the cheapest service.
What is considered full coverage auto insurance in Arkansas?
In Arkansas, full coverage is a combination of policies that includes more than the minimum liability coverage.
The minimum liability coverage in Arkansas comprises $25,000 in physical injury per person, $50,000 per accident, and $25,000 for property damage.
A full coverage package can include $50,000/$100,000/$50,000 or $100,000/$300,000/$100,000 with comprehensive or collision coverage. Full coverage in Arkansas costs around $1,883 on average.
Is Arkansas a no-fault auto insurance state?
Arkansas is an at-fault auto insurance state. In other words, the one legally responsible for a car accident pays for damages and injuries the accident causes. They usually pay by way of their insurance carrier.
If you get into an accident caused by another party in Arkansas, you have three options to collect your compensation. For one, you can file a claim with your own insurance company. Alternatively, you can file a third-party claim with the responsible driver's insurer. Your third option would be to file a personal injury lawsuit.
Does Arkansas require car insurance?
Yes, car insurance is necessary if you want to drive in Arkansas. The state has a minimum coverage requirement:
– $25,000 in case of bodily injury/death of one person in one accident
– $50,000 in case of bodily injury/death of two or more persons in one accident
– $25,000 for the destruction of or damage to another's property
The state's insurance companies offer more comprehensive packages, too. For example, personal injury protection (lost wages, medical payments, and death benefits) are available to those who want them.
New car owners need to sign up with an insurer within a set amount of days. They normally have 30 days to choose one of the many suppliers of auto insurance Arkansas has available.