Mississippi car insurance tends to be on the more affordable side. However, that doesn't mean you'll always get the cheapest deal possible. To guarantee you aren't paying too much, you should know about the best insurers in the state.
That's what you'll learn about in this handy guide. But we'll cover much more ground than that. We'll also go into relevant car insurance laws in the Magnolia State, as well as a few tips on finding the cheapest insurance for you.
The Best Auto Insurance in Mississippi
USAA: Best overall
Progressive: Best for safe drivers
Nationwide: Best for motorcycle drivers
State Farm: Best customer service
Allstate: Best for discount variety
The Overall Winner: USAA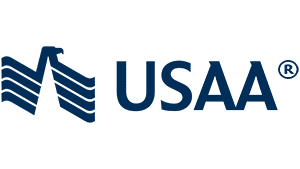 USAA is an insurance company that caters to military members and their immediate relatives. Unless you fit into either of these two criteria, you won't be eligible for its services.
But if you are eligible, you'll enjoy one of the best services in the United States. Almost every USAA review has nothing but praise for this insurer.
See what USAA does to earn its fantastic customer satisfaction.
Let's start with coverages. After choosing USAA auto insurance, you become entitled to the standard comprehensive/collision/liability package. However, you also get to pick from the following coverages:
Car replacement assistance (CRA)
Rideshare gap protection
Glass coverage
Towing and labor
Accident forgiveness
Car replacement assistance coverage
Gap insurance
Rental reimbursement
The selection is impressively broad, as you can see. It doesn't boast any coverage that really stands out or is not available elsewhere. USAA's average annual price in Mississippi is a paltry $274.
This otherwise cheap auto insurance in Mississippi becomes even more affordable when you take discounts into account.
Here's what USAA offers on that front:
Defensive Driving Course
Premier Driver Discount
Family Discount
Driver Training
Automatic Payments
USAA's Discount for Driving Research
New Vehicle
Military Installation
Annual Mileage
Good Student
Again, a wide selection, though certainly more eye-catching here and there. For example, the Military Installation discount is an excellent way for on-duty military personnel to save on their insurance by storing their vehicle in an army compound.
What consistently elevates this Mississippi auto insurance company is its outstanding customer service. You'll be hard-pressed to find terrible reviews for this insurer, which is why it boasts such a high customer satisfaction score.
The only gripe that appears often enough to take into consideration is USAA's lack of in-person establishments. They regularly operate on or around military bases. That leaves many of their customers having to interact with them online.
Discounts & Optional Coverages
Choose USAA if: you want great prices for terrific service.
Look elsewhere if: you aren't military.
Join
341 Drivers
Who Got a Quote Today!
Easy to Use
Safe & Secure
Best-Rated Car Insurance Companies
Assisting Drivers Compare Rates & Save Since 2017
or speak with an Agent by calling
Progressive: Best for Safe Drivers
Progressive's auto insurance in Mississippi is a little pricey, costing an average of $1,163 per year. Contrasted with Mississippi's average price of $734, it isn't exactly a tiny difference.
But Progressive doesn't take that extra money just because it feels like it. Generally speaking, Progressive has among the most diverse features you'll find on the market.
Coverage-wise, Progressive's offering looks like this:
Uninsured motorist property damage
Comprehensive coverage
Custom parts & equipment value coverage
Gap insurance
Medical payments
Uninsured/underinsured bodily injury
Collision coverage
Pet injury coverage
Rental reimbursement
Liability coverage
And if discounts are your top priority when looking for auto insurance in MS, Progressive's arsenal is quite admirable:
Homeowner
Good Student
Sign Documents Online
Pay in Full
Snapshot
Automatic Bill Pay
Start Your Quote Online
Teen Driver Discount
Bundle Auto and Property
Continuous Insurance
Safe Driver
Multicar
Most of these are self-explanatory, but Snapshot may need some explaining. This discount is the reason why we dubbed Progressive the best option for safe drivers.
The Snapshot program uses an app or device to track your driving (breaking habits, time of day you drive, mileage, etc.). If you drive safely, your premium goes down.
Don't take Snapshot lightly, though. It may help pay less for Mississippi auto insurance, but negligent driving can increase your premium. It likely won't happen to the average driver. You get a $25 discount when signing up and a $130 after the six-month program.
Progressive customer satisfaction is solid, though client impressions aren't sterling across the board. The occasional Progressive review complains about unresponsive agents, but the overall service seems more than satisfactory.
Discounts & Optional Coverages
Choose Progressive if: you want to cut costs through discounts.
Look elsewhere if: want cheaper service.
Nationwide: Best for Cheap Motorcycle Insurance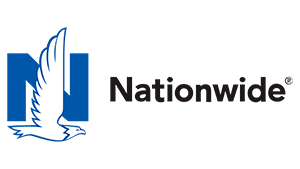 Nationwide insurance in Mississippi is relatively cheap, costing $600 per year on average. That's despite this insurer being well-known for somewhat pricey premiums.
With this price tag comes a well-rounded set of coverage and discount options.
As far as coverages go, Nationwide boasts general policies, such as collision, comprehensive, and liability. It also offers things like PIP and medical payment protection.
Beyond that, you can take your pick from the following:
Rental car/transportation expenses
Total loss deductible waiver
Gap coverage
Roadside assistance
SmartMiles
Vanishing deductible
Accident forgiveness
If you prefer to choose your Mississippi auto insurance company by its discounts, Nationwide has a decent offering:
Affinity member
Defensive driving
Partner business or organization membership
Farm Bureau membership
Accident-free for five years
Smart Ride
Multi-Policy discount
Paperless billing and electronic funds transfer
Family plan
Anti-theft device installation
Good student
Some of these discounts can save you up to 25% of your premium.
Overall, Nationwide's coverage and discount availability are well-rounded, but it lacks anything eye-catching. You likely won't be disappointed with the options, though.
In terms of motorist insurance, Nationwide's rates are among the lowest in the state. Motorcycle drivers looking for low Mississippi car insurance rates will certainly appreciate the company's $564 per-year premium. That said, the coverage policies are somewhat limited:
Roadside assistance
Custom equipment
OEM parts
$100 per-year disappearing deductible ($100 per year)
On the whole, users seem happy with Nationwide's services. However, we noticed a few common complaints in our Nationwide review research. 
One of the most prominent customer concerns relates to communication issues. We ran into a lot of complaints about the company's agents giving inconsistent answers or being unresponsive. If you're the type of person that can't deal with such annoyances, maybe it's best to look for another provider of cheap auto insurance in Mississippi.
Discounts & Optional Coverages
Choose Nationwide if: you're a motorcycle driver.
Look elsewhere if: you want flawless customer service.
State Farm: Best Customer Service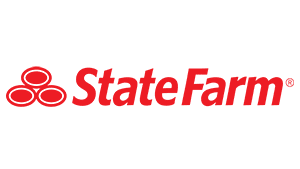 Except for USAA, State Farm is the most affordable insurer for most drivers in Mississippi. The typical driver in the Magnolia State can expect to pay around $492 per year, well below the state's average.
For offering such cheap auto insurance in MS, State Farm's coverage options are robust:
Medical payments coverage
Uninsured motor vehicle coverage
State Farm's coverage service includes:
Liability coverage
Car rental and travel expenses coverage
Collision coverage
Underinsured motor vehicle coverage
Rideshare driver coverage
Emergency road service coverage
Comprehensive coverage
However, this insurer boasts an even lengthier list of discounts:
Multiple autos
Good student discount
Good driving discount
Drive Safe and Save
Passive restraint
Steer Clear driver program
Driver training discount
Anti-theft
Student away at school discount
Multiple lines
Accident-free discount
Vehicle safety
Defensive driving discount
As you can see, it's a versatile mix most of the general insurance demographic can take advantage of in one way or another. For example, Steer Clear and Drive Safe and Save cater to safe drivers. Some might not qualify, though, so it isn't the optimal offering for absolutely everyone.
State Farm's customer satisfaction score is terrific, with very few recorded complaints among State Farm reviews. The clients of this insurer praise its personalized service. State Farm employs over 18,000 agents. Practically every beneficiary has someone with whom to discuss the particulars of their insurance directly.
But State Farm's online capabilities are also convenient enough for the typical insured to manage their Mississippi car insurance needs.
Discounts & Optional Coverages
Choose State Farm if: you want top-notch, personalized service.
Look elsewhere if: you don't qualify for the company's discounts.
Allstate: Best for Discount Variety
If you want a varied mix of discounts and coverages, Allstate is a good pick. However, it isn't quite the cheapest on the market. Its average annual price of $797 is just a little over Mississippi's average rate.
The following are Allstate's coverage availabilities:
Collision
Physical damage
Gap insurance
Comprehensive
Roadside assistance
Rideshare
Uninsured motorist
Rental reimbursement
Liability
Allstate's car insurance in Mississippi also comes with a sizeable selection of discounts:
Good payer discount
Premier discount
55 and retired discount
Drivewise
Allstate eSmart® discount
Smart student discount
Anti-theft discount
New car discount
Utility car discount BI, PD, PIP
Early signing discount All
Allstate Easy Pay Plan discount
Senior adult discount
Defensive driving course discount
Good Hands People discount
Homeowner Discount
Multiple policy discount
Fullpay® (save up to 10% by paying your policy in full)
Resident student discount
Farm vehicle discount
Safe driver bonus
Daytime running lights
Economy car discount
Anti-lock brakes discount
Premier plus discount
Passive restraint discount
Discounts can make cheap car insurance in Mississippi even more affordable, and Allstate certainly has them in spades. The sheer number and variety of them let insureds trim down their premiums in several ways.
For example, the Drivewise program rewards drivers with a low mileage via premium reductions ranging from 10% to 40%. There's also the Milewise policy which charges insurance per mile (usually just a few cents). We should highlight that this one isn't available in Mississippi, however.
Allstate's customers seem satisfied with the company's service on the whole. Aside from offering cheap car insurance in MS, it also has fewer complaints than most similar-sized insurers. However, it does have slightly below-average satisfaction when it comes to handling claims. Moreover, 20-year-old drivers (females in particular) tend to have much higher rates.
Luckily, Allstate offers the Claims Satisfaction Guarantee policy. This policy allows its user to take a six-month credit on their premium if they don't feel happy about how the company handled their claim.
Discounts & Optional Coverages
Choose State Farm if: you want top-notch, personalized service.
Look elsewhere if: you don't qualify for the company's discounts.
Cheapest Car Insurance in Mississippi (By City)
The car insurance rates an insurer offers differ from one city to the next. So, to give you a more accurate idea of affordable car insurers, we'll compare prices in a few key Mississippi cities.
The below rates apply to quotes from a 30-year-old male driver with a spotless driving record driving a 2012 Honda Accord.
Jackson
The capital of the Magnolia State has a population of around 167,000 people. The city's Freedom Trail hosts sites crucial for the civil rights movement, such as the Mississippi State Capitol and the Medgar Evers Home Museum.
For affordable car insurance in Jackson, Mississippi, most drivers turn to Progressive. Its average rate per year is $420.
But if Progressive doesn't suit you, there are other options at a markedly higher price. For example, State Farm is the second cheapest alternative, costing $816 per year on average.
Things get even pricier from here. For instance, Travelers is the third option, though it typically costs around $1848 per year. Meanwhile, Direct Auto's auto insurance Jackson MS costs $2,040 annually on average.
Biloxi
Sporting a population of roughly 45,000 people, Biloxi is famous for its casino scene. The Biloxi lighthouse overlooking the Gulf of Mexico is also a beacon for visiting tourists.
But Biloxi's car insurance isn't that much of a draw. State Farm's insurance is the most affordable alternative, which costs $984, noticeably above the average cost of MS car insurance. Meanwhile, Allstate costs an average of $1,140 annually.
The average price of auto insurance becomes significantly more expensive outside these providers. For example, Progressive costs $1,932 per year on average. Liberty Mutual offers very similar rates at an average of $1,944 per year.
Tupelo
Every fan of Elvis Presley will recognize Tupelo as the birthplace of the King of Rock and Roll. The city is quick to remind you of this as commemorations for the musical legend are seemingly at every corner.
In terms of cost State Farm provides the best auto insurance in Mississippi, coming at $744 per year. The next best provider is Travelers, though it costs a fair bit more ($1,512). Progressive's auto insurance is a bit more costly, with an average price of $1,644 annually.
Brandon
With a population of around 22,000 people, Brandon isn't exactly the largest city. However, it has consistently appeared across the top 10 lists for best cities in Mississippi.
Costing $744 on average, State Farm's rates are the lowest. Travelers and Progressive's auto insurance in Mississippi's crown of Rankin County are other affordable options. Respectively, they cost $1,512 and $1,644 per year on average.
Greenwood
Despite its modest population size of 24,000 people, the verdant town of Greenwood is teeming with things to do. Shopping, spas, museums, and natural vistas galore await you.
When it comes to car insurance, Greenwood is a little expensive. The rates here exceed the average cost of auto insurance Mississippi residents expect. For example, Travelers' rates in Greenwood cost $1,740 per year on average. Meanwhile, Progressive costs an average of $1,788 annually.
Moss Point
For centuries, Moss Point was known as the pine prime lumber export in the New World. But it's better known nowadays for its stunning oak trees laden with Spanish moss and its riverfront.
At a standard price of $504 per year, Moss Point's car insurance is well below the average cost of Mississippi auto insurance. The most affordable insurers (in descending order) are Allstate, State Farm, Progressive, and Farmers.
Allstate's average yearly rate in Moss Point is $504. State Farm, the second cheapest provider in the city, offers plans that usually cost roughly the same amount, around $516 per year.
The other two insurers, Progressive and Farmers, have markedly higher rates in Moss Point. Respectively, their average prices in this town are $648 and $840 per year.
Mississippi Car Insurance Laws
Knowledge and understanding of Mississippi auto insurance regulations are vital for safe, legal driving in the Magnolia State.
So let's go through the essentials.
Mississippi Automobile Insurance Plan (MSAIP)
You can only get the Mississippi Automobile Insurance Plan if you're a state resident. To apply, you'll need the following:
A valid Mississippi driver's license
A vehicle (registered in Mississippi)
Proof you failed to qualify for auto insurance from companies available in Mississippi
Mississippi Auto Insurance Requirements
To drive on Mississippi's road legally, you need to satisfy a minimum insurance requirement. These requirements are as follows:
$25,000 per person for bodily injury
$50,000 per accident for bodily injury
$25,000 per accident for property damage
Price Optimization in Mississippi
Car optimization, the practice of raising an insured's premium (often without their knowledge) based on otherwise irrelevant information such as education level or shopping habits, is forbidden in Mississippi. Insurers must inform their clients of any changes to their premiums.
Mississippi Car Insurance For New Residents
Newcomers to the Magnolia State have 30 days to register their car at the DLO (driver's license office, Mississippi's version of the DMV).
To do so, you'll need the following:
two proofs of residency
social security card
certified state-issued long-form birth certificate
After you've gotten through all the related red tape, you'll get your Mississippi driving license, and you'll be able to hit the roads legally.
SR22 Insurance in Mississippi
Under the laws regarding auto insurance in Mississippi, drivers need to carry an SR22 form if they have specific accidents on record. More precisely, drivers who cause more than $500 in damages without sufficient insurance need an SR22 certificate.
Those who lack an SR22 form risk fines of up to $1,000. They could also see their driving privileges suspended for one year or more.
No-Fault Laws in Mississippi
MS auto insurance works on an at-fault system, also known as a tort system.
In other words, drivers at fault for an accident pay for the other parties through their insurance when an accident takes place. If their insurance doesn't cover the damage enough, the person at fault covers any remaining costs.
So if you find yourself in an accident where you aren't the one at fault, the guilty driver's insurance should cover any medical bills or repair costs.
How to Get Affordable Car Insurance in Mississippi
Mississippi's car insurance rates are cheap compared to the rest of the States. But there's also a way to make them even lower.
This section will discuss what you can do to find the most affordable car insurance in the Magnolia State. With the below tips, you'll get much better results from your search for the cheapest auto insurer.
Check Reviews for Mississippi Insurance Companies
Reviews on car insurance providers are a crucial tool at your disposal. After all, just reading the promotional material on an insurer's website tends to inform you on only the good stuff. But if you want to get a more balanced perspective on car insurance providers, reading reviews is a must.
Be sure to check multiple reviews on Mississippi's car insurance providers, however. It will remove any chance of reading biased sources and getting a skewed opinion on an insurer.
Compare Car Insurance Quotes in Mississippi
Car insurance quotes are a terrific way for people shopping for insurance to get an idea of how much they'd have to pay. That grants insurance shoppers the power to compare prices from various insurers, making sure they get the best deal for them.
As far as quotes are concerned, the saying "the more, the better" certainly applies. Most insurance providers offer free quotes online, so there's no reason to hold back.
Get as many Mississippi auto insurance quotes from as many insurers as you can. Multiple quotes from the same company will give you a more accurate gauge of how much it would charge you. Since a single one is liable to misrepresent your final premium, it would be wise to get as many as you can.
See who Provides the Highest Discounts
Discounts can drastically change how much you pay for your car insurance premiums. It is why you should check what discounts various Mississippi auto insurance providers offer. With the right combination of them, you can make otherwise expensive premiums way more affordable.
Therefore, it's a good idea to check out all the discounts of a company. Also, make sure you understand what qualifications you need to be eligible for these discounts. If you can't get the good ones, there's no point in signing up with an insurer with great discount options.
People Also Ask
Who has the cheapest car insurance in Mississippi?
Generally speaking, USAA has by far the most affordable car insurance premiums in Mississippi. It costs a mere $274 per year, far below the Magnolia State's already affordable premiums.
However, since it only accepts active or veteran military members, relatively few people can enjoy USAA's services. If you aren't in the military or directly related to someone who is, consider State Farm. It charges $492 per year on average.
How much is car insurance in Mississippi?
Car insurance in the Magnolia State costs around $734 per year on average. That makes it pretty affordable compared to other States.
That said, the actual cost of car insurance across Mississippi varies a great deal based on a few factors. For one, different insurance providers charge different rates. There's also the difference in average prices from one city to the next.
Does Mississippi require auto insurance?
Yes, the state of Mississippi requires drivers to have auto insurance. Those caught driving without adequate insurance face a $1,000 fine, as well as the suspension of their driving license and/or vehicle registration for one to two years.
Here are the state's minimum car insurance requirements:
$25,000 per person for bodily injury
$50,000 per accident for bodily injury
$25,000 per accident for property damage
Is Mississippi an at-fault state?
Yes, Mississippi is an at-fault state. It means the driver guilty of causing an accident calls on their insurer to cover expenses for the innocent party. If their insurance doesn't cover enough of the costs, the at-fault party covers the remaining costs.
If you find yourself in an accident in Mississippi caused by another person, that person's insurance will cover any ensuing expenses.
What is full coverage insurance in Mississippi?
Just like in other states, Mississippi full car insurance coverage is any coverage that exceeds the minimum required coverages. For reference, the below are the state's minimum requirements:
$25,000 per person for bodily injury
$50,000 per accident for bodily injury
$25,000 per accident for property damage
Any coverage plan that covers higher costs than the ones above would classify as full coverage in Mississippi.
What is the average cost of auto insurance in Mississippi?
On average, car insurance in the state of Mississippi costs $734 per year. As such, it's a fair deal cheaper than in other states, including the national average of around $1500.
However, the actual cost of auto insurance across Mississippi depends on a variety of factors. For example, different insurance providers will ask for different rates. In addition, some cities have more expensive car insurance than others. Things like amounts of traffic, population density, and average population age determine the average cost of insurance in a given place. As such, average Mississippi car insurance costs vary significantly from one city to the next.