If you're looking for the best car insurance Ontario drivers can get, you came to the right place.
We've researched more than 25 of Canada's top auto insurers based on various parameters—like pricing, customer service, and financial strength—and ranked them accordingly.
However, we didn't stop at just grading the best auto insurer in different categories. We also determined the top players in five major Ontario cities: Ottawa, Toronto, Mississauga, Brampton, and Hamilton.
And finally, we studied Ontario's insurance laws and compiled a list of tips and tricks to help you lower your premium by as much as 60%. So let's dive straight in to find the auto insurer that offers the best bang for your buck in the Heartland Province.
The Best Car Insurance In Ontario
belairdirect — The Overall Winner
The Personal — The Runner Up
Aviva — The Cheapest Option
Intact — The Best for Carsharing Coverage
Desjardins — New Car Owners
The Best Overall: belairdirect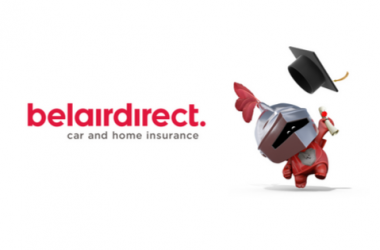 Do you seldom drive your car and want cheap car insurance in Ontario?
If yes, you might want to start your search with belairdirect, which offers a hefty discount (up to 15%) to this class of drivers.
However, belairdirect isn't just about low-mileage drivers. Thanks to its affordable premiums—which at $180 a month are the second lowest in Ontario—it's a good choice for all price-conscious buyers.
belairdirect, like its name suggests, offers Ontario car insurance quotes online. All you have to do is log on to the website and fill in the necessary details. However, if you would rather deal with an agent, the company employs enough staff to assist you.
Being a subsidiary of Intact, the largest insurer in Canada, belairdirect inherits the parent company's financial strength. And that's the second-highest A. M. Best rating of "A+." A fine trait to inherit indeed.
Additionally, belairdirect performs well in customer service. It managed four stars in the overall customer satisfaction index and earned the fourth position overall in the J.D. Power regional study. Considering belairdirect offers some of the best car insurance rates in Ontario, its better-than-average customer service is like the icing on the cake.
Additionally, belairdirect boasts a sleek and user-friendly app, something tech-savvy users will appreciate. You can use the mobile app—rated 4.1 on Google Play and 4.4 in the Apple Store—to manage your policy, file a claim, and even get road assistance.
Such strong performance across the board makes belairdirect a great choice for Ontario drivers.
Choose belairdirect for its low premiums, especially if you're a low-mileage driver or someone who drives safely.
Look elsewhere if you want a wide range of optional coverages.
The Runner-Up: The Personal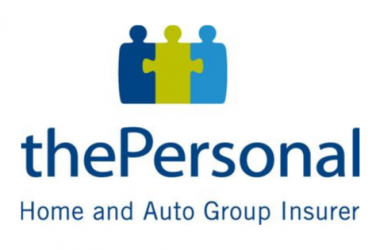 The Personal is one of the big boys in the Canadian auto insurance industry, but the main question is, does it stack up well against other car insurance companies in Ontario?
Yes, it does. In fact, it's one of the best options available.
The Personal shines in the customer service department, notching up impressive four stars in the overall customer satisfaction index and ranking third overall. However, what's most impressive about this insurer is that it delivers excellent customer service without straining your wallet. During our research, we found that The Personal's insurance quotes in Ontario were priced extremely competitively.
So why haven't we ranked it ahead of belairdirect?
That's because The Personal doesn't provide coverage to everyone. Instead, it offers auto insurance only to those affiliated with its associated companies. However, since there are 700 such organizations in Canada, there's a good chance that you might qualify for it.
Strong financial standing is another reason why The Personal is among the best auto insurance Ontario has. Desjardins—The Personal's parent company— got the excellent "AA1" rating from Moody's and solid "A+" from S&P. Best. This shows the insurer is fully capable of paying the claims that come its way.
Filing a claim with The Personal is pretty straightforward. You can do it through the website or call the claims hotline number. Plus, you can view details regarding your claim, as well as other policy details, on your Personal mobile app. However, the app doesn't enjoy the best of ratings (2.5/5 on Google Play and just 2/5 in the Apple Store), so don't expect it to dazzle you.
All in all, the Personal is among the best car insurance in Ontario, its mediocre app notwithstanding. If you qualify for it, this company should be at the top of your shortlist.
Choose The Personal for its affordable premiums and reliable customer service.
Look elsewhere if you don't qualify.
The Cheapest Option: Aviva
Aviva's website claims it will set you up on the road to savings if you purchase auto insurance from them. Is that really the case?
At $170 a month, Aviva is the cheapest auto insurance in Ontario. However, don't expect it to be a smooth ride all the way—customer service remains Aviva's Achilles heel.
With just two stars, it came dead-last in the J.D. Power customer satisfaction study for the Ontario region. Some consumers may refuse to give Aviva the time of the day because of this reason alone. However, if you think the insurer offers a fair bargain—dirt-cheap premiums for subpar customer service—you should give it a shot.
Besides offering some of the best insurance rates in Ontario, Aviva is in good shape financially. Its financial strength is "A," or "Excellent," according to ratings agency A. M. Best.
Aviva might also be a good fit if you're a Lyft driver since it's in partnership with Lyft Canada Inc. If you choose this option, Aviva covers you the moment you log on to the Lyft app to accept passengers until you drop them off.
In the end, while Aviva has many things going for it, you get what you pay for. We advise spending a bit more for higher quality insurance.
Choose Aviva for its low price and Lyft coverage.
Look elsewhere if you want quality customer service.
The Best for Carsharing Coverage: Intact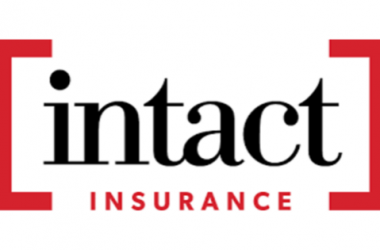 Intact's website claims it provides everyone's dream car insurance, but does the company actually offer the best car insurance in Ontario that money can buy?
Well, Intact definitely has several aces up its sleeve. For starters, Intact's financial strength is rock solid. A. M. Best graded its financial standing as "A+," or "Superior." That means you can expect the insurer to live up to its end of the bargain when you make a claim.
Also filing claim with Intact is simple and straightforward, which is another reason why we've placed it at the top of our list of the best auto insurance in Ontario. You can use the Intact app for this purpose or dial the customer service hotline. Intact promises to act upon your claim within 30 minutes of receiving your request. Otherwise, it will pay back the full amount of your annual premium up to a maximum of $1,000.
However, the most interesting feature of Intact, one which few insurance companies in Ontario (if any at all) offer, is its Turo insurance. Never heard of Turo? It's a peer-to-peer online car rental system. If you want to monetize your car's idle time, you just need to list it on Turo. Customers will offer to rent your vehicle, and you'll arrange the pick-up and drop-off times using the app. The best part is that between your Intact policy and Turo insurance, your car will be protected all the time.
Intact also has you covered in case you use your personal car for Uber ride-sharing services in Ontario. Its Uber ride-sharing coverage protects you from the moment you accept a ride until all the passengers exit your vehicle.
As you can see, Intact has much to offer. But mind you, all these goodies come at a cost. With Intact car insurance, the Ontario quotes are the second most expensive in the region on average. That said, the great news is that the insurer gives good drivers a chance to shave as much as 25% off your premium through its my Driving Discount program. It's a program where Intact uses a mobile app to track your driving habits, and it adjusts your rates accordingly.
However, Intact's performance in the customer service department is mediocre at best, earning only 3 out of 5 stars in J.D. Power regional study.
Overall, Intact's policies may cost a bit more than average, but the quality of its products fully justifies the outlay.
Choose Intact for its reliable customer service, strong financial standing, and Turo insurance feature.
Look elsewhere if you want cheap auto insurance.
Best For New Car Owners: Desjardins Insurance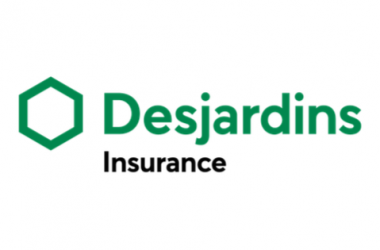 Our list of the auto insurance companies in Ontario that offer a good deal wouldn't be complete if we didn't include Desjardins.
Ranked fourth largest auto insurer in Canada by market share, Desjardins is particularly suitable for new car owners thanks to its five-year new car replacement coverage. It pays you the value of a brand new car of the same make and model as yours, minus the deductible, if yours gets totaled within five years of its purchase. Now, that's impressive.
As far as its Ontario car insurance rates are concerned, the company falls in the middle. However, considering that Desjardins offers a wide range of discounts, from good driving and multi-line discounts to winter tire and student discounts, you might easily be able to lower your monthly premium considerably.
Financially, Desjardins is in great shape. Its financial strength is "A+" (Superior), according to A. M. Best's ratings. This rating indicates its ability to pay claims.
If you're looking for car insurance in Ontario, getting quotes online with Desjardins is as easy as one-two-three. Simply open its website and fill in your details. However, Desjardins falters badly in one department: customer service. With only two stars, it came second last in the J.D. Power's customer satisfaction study for the Ontario region.
Nevertheless, if you're a new car owner, you might still want to check out Desjardins because of its five-year new replacement coverage.
Choose Desjardins for its five-year new replacement coverage.
Look elsewhere if high-quality customer service is a priority.
The Cheapest Car Insurance In Ontario (By City)
Car insurance rates in Ontario vary substantially from one city to another. For instance, Toronto's average premium is two times Ottawa's. To give you a clear picture of auto insurance rates in major cities in Ontario, we gathered quotes from all the big players in this industry. Our quotes included full coverage limits for a 40-year-old single male driving a 2018 Honda Civic with a clean driving record.
Car Insurance In Ottawa
Ottawa is the capital of Canada and the fourth largest city in the country. Sitting pretty on the shores of the Ottawa river, the city offers a great mix of culture and recreation. It's home to one of Canada's most iconic sites, Parliament Hill, as well as several other iconic buildings, like Lord Elgin Hotel and the Candian Museum of History. Ottawa is also home to more than 1,800 technology companies, employing over 7,600 people, and it has more engineers, PhDs, and scientists per capita than any other Canadian city.
In addition, Ottawa is the cheapest car insurance area in Ontario, with an average monthly premium of just $171 a month. However, there are several insurers with premiums lower than the average, like The Personal, Aviva, Desjardins, RBC, and belairdirect. If you qualify for The Personal's insurance, it should be at the top of your list because its customer service is top-class. However, if you don't make the cut, you might want to consider Intact. While more expensive than The Personal, Intact has a satisfactory rating in the customer service department.
Car Insurance in Toronto
With a population of more than 2.7 million, Toronto is the most populous city in Canada and the capital of Ontario. It boasts a dynamic mix of tourist attractions, from beautiful galleries and museums to the world-renowned CN Tower—not to mention Niagara Falls, which is just a short drive away. Toronto is among the most multicultural and cosmopolitan cities in the world and an international hub of business and finance.
If you're looking for the cheapest car insurance in Toronto, start your search with The Personal (if you qualify). Other budget options in Ontario's most expensive city for car insurance include Desjardins and belairdirect. However, its record in customer service is nothing to shout about, though belairdirect does considerably better than Desjardins.
Nevertheless, if you're looking for affordable car insurance and don't qualify for The Personal, you might have to choose between cheap car insurance in Toronto and great customer service. If you pick the latter, Intact might be a good fit, especially given the range of features it offers. While the insurer managed a respectable score in customer service, the best thing about it is its range of features. Intact is particularly suitable for those who value financial stability or want to turn parked time into paid time by renting their car through Turo.
Car Insurance in Mississauga
With a population of over 720,000, Mississauga is the third most populous city in Ontario and Toronto's largest suburb. Located on the shores of Lake Ontario, Mississauga was established as a city in 1974 and owes much of its growth to its proximity to Toronto. However, with lots of employment opportunities in the industrial and corporate fields, Mississauga today is more than just a location for suburban residences.
When it comes to car insurance, our Ontario quotes comparison has belairdirect as the cheapest option in Mississauga. Aviva is at number two, followed by RBC and The Personal, which offers the best deal overall but isn't for everyone. If you want reasonably good customer service or are planning to rent your car through Turo to earn some cash on the side, you might want to add Intact to your list, even though it is a tad expensive.
Car Insurance in Brampton
Brampton, once a sleepy town, is today one of the fastest growing cities in Canada. Part of the Greater Toronto Area, Brampton lies to the west of Toronto. Just like Mississauga, it has outgrown its tag of "a Toronto suburb" and is now home to more than 8,000 businesses, including Chrysler, the US automobile giant.
With the average price of $189 a month, belairdirect is the cheapest option in Brampton. However, its customer service is not market-leading. If you want the best of both worlds, consider The Personal, one of the best car insurance companies in Ontario.
That said, there's a possibility that you might not qualify for it, as it gives auto insurance coverage to only its associated companies. If that's the case, you might want to add Intact to your list. But mind you, Intact is significantly more expensive than belairdirect and The Personal. Aviva is another good budget option, but its record in customer service is quite poor.
Car Insurance in Hamilton
At the extreme western end of Lake Ontario, Hamilton is most famous for waterfalls and steel. The Niagara Escarpment divides Hamilton into two halves, and you can find over 100 waterfalls in and around it. Hamilton is one of Canada's leading industrial centers, producing nearly 60% of the country's steel. Other industries include railroad equipment, clothing, appliances, turbines, and automotive parts.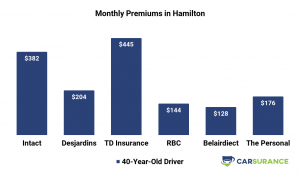 If you're looking for cheap auto insurance in Hamilton, Ontario, belairdirect and RBC should be at the top of your list. However, both of them are not the champions of customer satisfaction, managing only four three stars respectively in J.D. Power's rankings for the Ontario area. If you qualify, you might not want to look further than The Personal, since it backs a great price with awesome customer service. If you don't want good customer service and innovative features like Turo insurance, you might want to look at Intact.
Car Insurance Rules and Regulations in Ontario
Institutions That Regulate Auto Insurance In Ontario
The Financial Services Commission of Ontario (FSCO) is a government-mandated body that regulates the auto insurance industry, among various other industries. Starting June 8, 2019, FSCO assumed the regulatory functions of two agencies: the Financial Services Commission of Ontario (FSCO) and the Deposit Insurance Corporation of Ontario (DICO).
FSCO strives to strengthen public trust in Ontario's auto insurance industry. It helps ensure that auto insurance companies are fair and honest in their actions.
Factors Influencing the Price of Car Insurance in Ontario
Multiple factors influence how much you pay for car insurance. Here are the top seven determiners:
Driving experience – New drivers have to pay more than experienced drivers because of their, you guessed it, inexperience. They're more likely to get in an accident and make a claim, and insurance companies have to take that into account.
Driving record – Auto insurance companies are allergic to driving convictions. If you've collected a few of them, expect to pay more.
Age – Generally speaking, mature drivers have fewer accidents than younger drivers, especially teenagers. For this reason, the cost of car insurance Ontario drivers pay should drop after age 25. It starts to increase again near the age of 70.
Where you drive – If you live or drive in an urban area, you'll likely pay more for car insurance. That's because cities usually have higher rates of accidents and car thefts.
Car make and model – If your car is expensive, high-maintenance, or more likely to be stolen, you'll have to shell out more money for insurance. In general, car insurance companies in Ontario bump up premiums for people who drive a newer vehicle or a sports car. Want to know how your car measures up? Have a look at the Insurance Bureau of Canada's "How Cars Measure Up."
How much you drive – As a rule of thumb, the more kilometers you drive in a year, the higher your premium.
Amount of coverage – In general, your insurance premium is directly related to how much coverage you select. If the latter goes up, the former increases as well.
Ontario Auto Insurance Cost Compared To Other Provinces
Unfortunately, Ontario is the second-costliest province for auto premiums in Canada. That said, all is not lost.
As shown above, there are many auto insurers that provide dependable car insurance without stretching your budget. For instance, according to our research, belairdirect and Aviva offer quite affordable premiums. Next in line is The Personal, which also shines in the customer service department.
If you want a break on price, we recommend you pick one of these.
Why Is Ontario Car Insurance So Expensive?
Ontario has more drivers than any other province in Canada. Generally, the more drivers on the road, the higher the accident rate. And that in turn means higher premiums.
To make matters worse, Ontario's population faces another big problem: fraud. As per the Insurance Bureau of Canada (IBC), insurance fraud can increase premiums by up to 15%.
Now you might be wondering, Why should that bump up your car insurance quotes in Ontario when you're a law-abiding citizen?
This is unfair, to be sure. But sadly, it's how insurance works. Besides taking your driving history and other individual details into account, an insurer also takes its collective reading of drivers in an area into account. This means if drivers in Ontario commit a lot of insurance fraud in general, everyone will have to pay for it.
Minimum Auto Insurance in Ontario
If you want to drive in Ontario, you must have the following coverages on your insurance policy:
Third-Party Liability Coverage – $200,000 minimum
Third-party liability coverage pays expenses in case you caused an accident in which another party is injured or killed or suffers damage to their car.
Statutory Accident Benefits Coverage
SABS is Ontario's no-fault insurance for bodily injuries. It provides benefits if you're injured in a car accident, regardless of who was at fault. It includes these supplementary benefits: 
Income Replacement – 70% of your gross income or $400 a week, whichever is less. Since the coverage is capped at only $400 a week, many people choose to purchase additional car insurance in Ontario to ensure they're aptly covered.
Disability Income Benefits – It provides $185 a week for 104 weeks.
Medical Payments – This totals up to $65,000 a person for non-minor and non-catastrophic injuries or up to $1 million in case of catastrophic injuries.
Death Benefits – $25,000 goes to the spouse and $10,000 to each surviving dependent.
Funeral Expenses – This covers up to $6,000.
Direct Compensation Property Damage (DCPD)
As per the relevant rules about car insurance in Ontario, all drivers must carry DCPD insurance. It provides compensation for damage to your car when you're involved in an accident and the other party was at fault. This means you'll get compensated directly from your insurance company, which will then request payment from the at-fault driver's insurer. However, DCPD benefits apply only if the following three conditions are met:
The other driver caused the accident.
The other driver is insured under Ontario law.
The accident happened within Ontario.
Uninsured Motorist
Under Ontario law, every driver must maintain uninsured automobile insurance. It covers you when you're hit by an uninsured or hit-and-run driver.
Ontario Car Insurance System
Ontario has a no-fault auto insurance system, just like Quebec and British Columbia. This means each driver deals with their car insurance company, irrespective of who was at fault. Your statutory accident benefits coverage helps you deal with injuries, while DCPD helps you deal with the property damage.
Driver's Licences in Ontario
Probationary Licence (G2)
Ontario follows a graduated licensing system, which each driver must pass through to become fully licenced. The starting point is the learner's licence (G1), which you can get if you're 16 years of age or above and pass a written road knowledge test and a vision test.
After you've held onto a G1 for 12 months, you can take a G2 road test in Ontario to obtain a probationary licence. If you complete an accredited driver's education program, you can apply for G2 after 8 months.
With the probationary licence comes certain restrictions. High-speed expressways are out of bounds for G2 licence holders, and so is driving between 12 a.m. and 5 a.m. Also, they must maintain a blood alcohol content (BAC) of 0.
After you've had a G2 licence for 12 months, you may appear for a road test to get your full licence (called G). With a G licence in your pocket, you can drive anywhere, anytime, as long as you follow the rules of the road.
How To Get Cheap Car Insurance Ontario
Study Auto Insurance Reviews
No two drivers have identical auto insurance needs. Therefore, it makes sense to check how different insurers perform on the parameters that are vital to you, beyond taking their overall scores into the account. Of course, this is exactly what this Ontario guide shows you, but what if you want more options? Well, in that case, you can benefit from looking at our latest car insurance rankings for Canada.
To help you find the best car insurance provider in Ontario, we evaluated as many as 30 insurers before delivering our top 10. We thoroughly researched each of these auto insurance companies and ranked them based on their performance on the seven most relevant parameters: customer service, affordability, discounts, optional coverages, availability, online tools, and financial strength.
We're positive you'll find your perfect auto insurer here, regardless of your requirements or budget.
Compare Car Insurance Quotes
Another useful tip to help you find the cheapest car insurance in Ontario is to request quotes from multiple providers before policy renewal. Since insurance companies change their pricing policy from time to time, depending on their market share and other factors, this practice will help make sure you're getting the best value for your buck.
For instance, though right now Intact is among the more expensive options, if its market share were to fall, it's very possible that the insurer might adopt a more pocket-friendly pricing strategy.
Get the Most out of Discounts
You can considerably lower the cost of car insurance in Ontario if you take full advantage of the various discounts offered by an insurer. If you're gathering quotes online, this is easy since the system automatically piles on all the discounts you qualify for. On the other hand, if you're purchasing insurance through an agent, ask them to list all available discounts.
Some of the most common types of auto discounts available in Canada are as follows:
Tracked Driving Habits – If you want cheap insurance in Ontario, you might want to use this discount program to your advantage. Most, if not all, Canadian auto insurers offer handsome discounts ranging from 15% to 30% to those with excellent scores.
Bundle Discount – Combining auto with home insurance can help reduce the total cost of your policy.
Safety Features Discount – Do you have a lot of factory-installed safety mechanisms in your car? If yes, expect a considerable drop in your monthly bill.
Student Discount – Good grades at school can help you chip away at your monthly premium.
If you want the cheapest car insurance in Ontario, try to tack on as many discounts as possible.
People Also Ask
Is ride-sharing insurance available in Ontario?
Yes, it is. For example, Intact provides Turo car sharing and Uber ridesharing coverages. Similarly, Aviva offers coverage to Lyft drivers. In addition to these, several other auto insurers in Ontario provide coverage for a wide range of ride-sharing services in Ontario.
What is the cheapest car to insure in Ontario?
Want the cheapest car insurance quote in Ontario? Then you will have to bring home a hybrid car. The Toyota Prius C Hybrid Automatic 2 WD, which comes packed with a slew of high-level safety features, tops the list of the cheapest cars to insure in Ontario. Other names to feature on this list include the Chevrolet Cruze LS Automatic 2WD, KIA Sedona L Automatic AWD, and Nissan Versa Note S CVT 2WD.
How do I insure a car in Ontario?
The first step is to gather quotes from top insurers in Ontario, online or through agents. The next step is to compare your car insurance choices in Ontario based on these quotes to find out which provider offers the best value for your money. Last, pay the premium, and you will be all set.
What is the best auto insurance company in Ontario?
There's no one fixed answer to this question. That's because no single insurance company excels in all departments, like pricing, customer service, financial strength, and availability.
We obtained an insurance quote in Ontario from all the major players and found that Aviva and belairdirect reported the best rates. While belairdirect is a terrific option, Aviva's customer service is not up to the mark. In contrast, Intact stands out in financial strength and innovative features. Meanwhile, The Personal excels in both pricing and customer service—a rare achievement, indeed—but it's available only through an employer.
So if you want to pick the auto insurer that's right for you, first get an insurance estimate from the top Ontario players, and then compare their offers to see which one excels in the parameters most important to you.
Is usage-based insurance an option in Ontario?
Yes, it is. Do you drive fewer than 10,000 km a year? If yes, you can save a lot on your insurance cost. For instance, belairdirect offers you a discount of up to 15% if you drive fewer than 10,000 km/year.
While usage-based insurance primarily means pay-per-mile insurance, it is also referred as pay-how-you-drive. In plain English this means the insurer rewards you for driving safely. For instance, belairdirect offers an additional discount (max 15%) to safe drivers.
The bottom-line is: If you drive fewer kilometers (or are a safe driver), don't forget to mention this. It can help you lower your car insurance cost substantially.
What's the penalty for driving uninsured in Ontario?
The first time you're caught driving without car insurance in Ontario, you will have to pay a fine of anywhere between $5,000 and $25,000. If you're caught again, you could be staring at a minimum $10,000 fine (up to a maximum of $50,000), not to mention the potential suspension of your licence and impounding of the vehicle.
How much is the best car insurance Ontario residents can get?
The cost of car insurance depends on your policy limits and your profile. Based on our research, the average price for a full coverage policy is $255 a month. Our quote was for a 40-year-old single male with a clean driving record. Our reference vehicle was a 2018 Honda Civic that's driven an average distance of 15,000 km annually.