30 Auto Insurance Companies Compared

150 Hours of Research Spent

3 Insurance Experts Involved

5 Key Industry Ratings Used
Find the Cheapest Auto Insurance Quote & Save Like a GOAT in Just 5 Minutes!
Search & Compare Insurance Rates Using One of Canada's Finest Rates Comparison Agency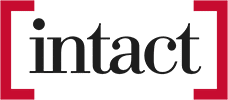 Welcome to Carsurance
Your very own milieu for everything relating to car insurance in Canada.
To help you find the best quotes, our team has worked tirelessly to review and evaluate over 25 insurance companies and assist you in managing your insurance savings.
During our thorough appraisal, our team mostly focused on the following criteria:
Reputable rankings study
Financial strength assessment
Customer satisfaction evaluation
Discounts and optional coverage checks
Rates and quotes analysis
Furthermore, we created full guides on the rates in different Canadian provinces and provided expert tips for finding the cheapest coverage.
So feel free to dive in and find the insurer that would be the perfect fit for you.
Auto Insurance Canada – Best-Ranking Companies for 2021
Co-operators Insurance – Best Overall
The Personal Insurance – Runner Up
Intact Insurance – Bronze Medalist
Desjardins Insurance – Best for New Car Owners
Belairdirect Insurance – Best for Low Mileage and Uber Drivers
Aviva Insurance – Best for Lyft Drivers
TD Insurance – Cheapest Option
Economical Insurance – Best for High-Risk Drivers
RSA – Best for Additional Benefits
Sonnet – Best for Online Tools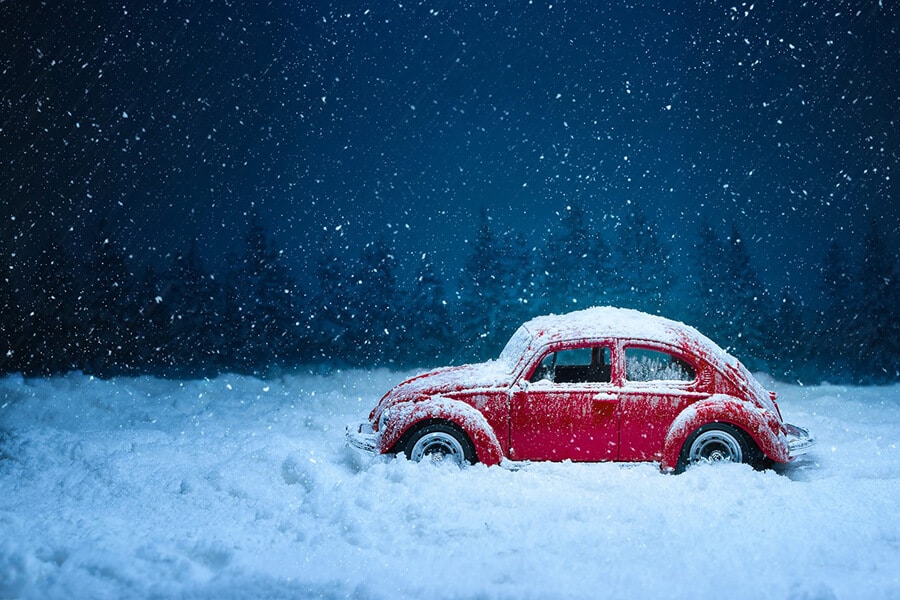 In-Depth Guide to Find the Best Car Insurance in Canada
We've compiled a report from the major insurers in Canada's top three most popular cities. Here's what you should be paying attention to and the factors that impact your vehicle's insurance.
Driving Experience
Your age and how many miles you've been behind the wheel are among the leading factors that influence your premium. That's because statistics show that younger and inexperienced drivers get into car accidents at higher rate than road veterans. For these reasons, insurance companies have to charge them more to protect their profits.
Driving Record
When you get a car insurance quote in Canada, any insurer will first look into your driving history. Anything from a speeding ticket to an at-fault accident influences your premium. Even if your driving record is clean, but you made claims in the past, you'll likely have to pay more.
The Car You Drive
This factor is particularly crucial if you're buying comprehensive and collision coverages. Simply put, newer and more expensive cars cost more to repair or replace if an accident happens. Insurance companies have to consider this to protect their profits. Even if you just opt for liability, you'll probably pay a higher premium insurance if your car is a sports model.
Your Hometown
Your zip code and the province you live in also determine how much you'll pay when you get an auto insurance quote.
First, each province has a unique set of auto insurance regulations and mandatory coverages. These rules determine how much profit companies and car insurance brokers can make out of each protection plan, and they adjust their rates accordingly.
Second, the more densely populated cities have a higher number of cars on the roads, which increases the chances of an accident happening. The prices of running a business in densely populated areas are also higher, something each insurer takes into account.
What car insurance is mandatory in Canada?
Third-Party Liability Insurance (Section A) is the bread and butter of car insurance, and it's mandatory in almost every province. It pays for any injuries or property damage you caused in an at-fault accident. The minimum limit is $200,000, but the majority of drivers choose either $1 million or $2 million.

Here are the other three types of insurance coverage that are mandatory in most of Canada:

– Direct Compensation Property Damage (DCPD)
– Uninsured Automobile Coverage
– Collision Insurance (Section B2)
Miscellaneous Factors
Compare car insurance every chance you get, as there are some additional parameters that prove a statistical link with a high likelihood of making a claim.
For example, being a single male in your thirties or forties is often all it takes to have a higher rate. Now we know that's not fair, but married men are less likely to engage in risky driving behaviour and drink less than single ones.
So if you're single and are looking for the cheapest auto insurance, Canadian laws state that insurance companies can reward their customers the way they see fit.
Another crucial factor that sheds light on the chances of you making a claim is your credit rating. Believe it or not, some claim it's even more telling than your driving record.
However, before you start worrying that a low credit score will prevent you from getting cheap car insurance in Canada, you should know that some provinces have strict regulations on this matter.
For instance, Ontario and Newfoundland and Labrador laws prohibit companies from using your credit rating altogether. In Alberta, you'll have to provide your insurer with explicit consent before they can look at your credit score. You can also decline this without any negative repercussions.
However, in Nova Scotia and Saskatchewan, insurance companies can look into your credit without any impediments.
Finally, drivers in provinces where insurance is government-provided have nothing to worry about. Public insurers don't check credit reports.
Car Insurance Rates & Ways to Lower Premiums
How much is car insurance in Canada per month?
Monthly premiums for car insurance will primarily depend on the person's age and location. With that in mind, here are the average monthly rates for different provinces across Canada:

1. British Columbia – $152
2. Ontario – $127
3. Alberta – $109
4. Saskatchewan – $102
5. Newfoundland & Labrador – $97
6. Manitoba – $95
7. Nova Scotia – $74
8. New Brunswick – $72
9. Prince Edward Island – $71
10. Quebec – $59
Get as Many Discounts as Possible
The easiest way to get affordable coverage is to take full advantage of the discounts insurance companies offer. The most convenient way to do this is by applying for a quote online. The system will automatically allow you to select any available discounts.
Some of the most common discounts are as follows:
Bundle Discount
If you buy home and auto insurance from the same company or are covering multiple vehicles, you're bound to save.
Student Discount
This is for students with a GPA over a specific limit or who have just enrolled full-time in an accredited university.
Safety Features
Standard safety features, such as winter tires or theft prevention devices, will result in a lower premium.
Hybrid Vehicle
Car insurance companies in Canada promote environmental consciousness by granting discounts to customers with electric or hybrid vehicles.
Besides these standard discounts, many insurers offer programs where they use a mobile app to track your driving habits and grant you a premium reduction if you score high enough. Desjardins, for instance, has the Ajusto® program, while TD has a similar MyAdvantage® program. They both offer savings of up to 25%.
Compare Online Quotes
There are several ways to buy your policy. But before you do, make sure to use a car insurance calculator to figure out the right prices.
Then you can contact an agent by phone, go directly to the nearest office, or get your quotes online.
While not always available, the latter is by far the most convenient option. You'll be able to adjust your limits and add or remove coverages as you please, and the system will automatically modify the premium.
Getting an online quote has another significant advantage. It's much faster than communicating with an agent by phone or in person. This means that you'll be able to complete your quote research in one afternoon.
Why is car insurance so expensive in Canada?
Auto insurance offers can be expensive, especially for high-risk drivers or those living in a densely populated area. For instance, drivers in Ontario pay $160 per month on average for a standard policy, which is the highest average premium in Canada.

Nonetheless, these Canadian insurance plans are usually more affordable than what you'll find in the US. This is particularly true given that Canadian policies have higher limits and usually provide more extensive protection.
How to Choose the Best Car Insurance in Canada for You
This guide you're reading now is designed to help you decide. However, there are even more things you can do.
For starters, you can determine if you need high-risk auto insurance or another specific type of coverage. If you do, certain insurers specialize in these kinds of drivers, and they'll offer you better rates than regular companies.
Furthermore, if you like a particular insurer a lot, you should check a couple of insurance reviews before you buy their coverage. These will tell you how that company scores in relevant departments such as customer service and financial strength. The more you know, the better.
After all, car insurance in Canada is obligatory, and it will help you cope with unwanted expenses if, god forbid, an accident occurs.