Alberta is the third-most expensive province for car insurance in Canada. However, that doesn't mean you need to break the bank to find dependable insurance.
If you are looking for the cheapest car insurance Alberta drivers can buy, we can help you. We evaluated the performance of over two dozen auto insurers on different parameters — from affordability and availability to customer experience and financial strength — and ranked them accordingly.
We have also provided a separate list of most affordable car insurers in five most populous cities in Alberta. Last but not least, we have shed light on some important aspects of Alberta insurance laws and shared tips that can help you save up to 60% on your next car insurance.
The Best and The Most Affordable Car Insurance in Alberta
Desjardins – The Overall Winner
The Personal – The Runner Up
Intact – The Best for Ridesharing & Carsharing
Sonnet – The Best Online Tools
The Co-Operators – The Best Customer Service
The Overall Winner: Desjardins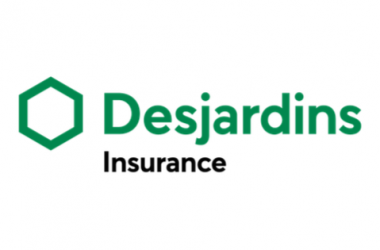 Desjardins, the fourth-largest auto insurance company in Canada, certainly lives up to its reputation of an affordable car insurance provider in Alberta. At $129 per month, it is the cheapest insurance company in Alberta. So if you are looking for wallet-friendly auto insurance, count on Desjardins to deliver a bargain.
However, Desjardins is not just a good fit for price-conscious buyers. It is also a great choice for newer car owners, thanks to its 5-year new car replacement coverage. If you total your vehicle within 5 years of ownership, this coverage will pay you the value of a brand new vehicle of the exact make and model as yours, minus the deductible.
Desjardins is in pretty good shape financially as well. It received the excellent "AA1" rating from Moody's and solid "A+" from S&P. Given that it is among the largest vehicle insurance providers in Alberta, this doesn't come as a surprise. This result shows that you can trust Desjardins to fulfill its end of the bargain when you file a claim.
Another impressive thing about Desjardins is its online tools. Everything is neatly laid out on its website, while its mobile app helps you manage your insurance policy and file a claim from anywhere, at anytime.
What's more, you can also use the app to lower your Alberta vehicle insurance cost. Simply participate in the Ajusto Program and earn rewards for being a safe driver. Cool, eh?
One department where Desjardins underperforms is the customer service. The company scored only two out of five stars in the J.D. Power customer satisfaction study for the Alberta region. Nonetheless, its rating on the BBB's website is "A+".
In the end, despite weaker customer service, strong performance across the board makes Desjardins a superb choice for Alberta drivers.
Choose Desjardins if you want cheapest car insurance in Alberta, superior financial strength, and fine online tools.
Look elsewhere if you want top shelf customer service.
The Runner Up: The Personal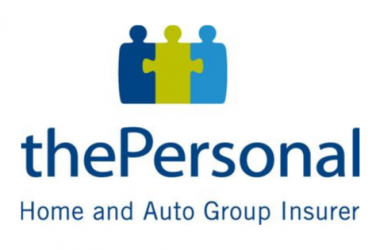 The Personal's website claims that the company will put you on an easy road to savings when you buy auto insurance from it. That's all fine and dandy, but the question is, does it live up to its promise?
In short, the answer is, "Yes." If you are looking for a cheap car insurance quote in Alberta, The Personal should be at the top of your list. At $136 a month, its rates are among the best in the business.
But before you get your hopes high, you should know that The Personal is a specialized insurer. It provides coverage only to employees of its associated companies. That said, with 700 such companies, there's more than a small chance that you might well qualify for it.
Besides low prices, The Personal takes additional measures — from discounts for safe driving to multiple vehicles premium reductions — to make auto insurance even more affordable.
Apart from providing low-cost vehicle insurance, The Personal is pretty strong financially, as indicated by the "AA1" rating from Moody's of its parent company — Desjardins.
This basically means you can count on this top-ranking car insurance provider in Canada to pay out claim expenses without any fuss.
As you would expect, filing a claim with such a reputable company is a doddle. All you have to do is dial its claims hotline number or fill the form on the website. You can also file a claim on-the-go using The Pesonal's mobile app.
The icing on the cake comes in the form of excellent results in the J.D. Power's customer satisfaction study for the Alberta region. The Personal scored four out of five stars and took the fourth place overall.
In conclusion, The Personal scores high in all departments that matter. If you want cheap car insurance in Canada, and you can obtain The Personal's insurance, look no further.
Choose The Personal for its affordable premiums and reliable customer service.
Look elsewhere if you don't qualify.
The Best for Ridesharing and Carsharing Coverage: Intact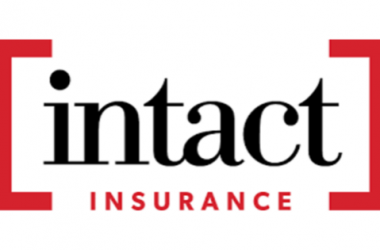 Intact is one of the few insurance companies in Alberta that offer both ridesharing and carsharing coverage. If you are an Uber driver, you will be happy to learn that Intact offers an Uber ridesharing policy that covers you the moment you accept a ride till you drop off the passengers, as well as personal lines coverage options.
On the other hand, if you want to use Turo, a peer-to-peer online car rental service, Intact car insurance company in Alberta has got you covered as well. Turo allows you to turn your car's park time into paid time by bringing you in touch with people interested in renting your vehicle. You just need to arrange the pick-up and drop-off times that work for you by the app.
The most impressive thing is that between your personal auto insurance and Turo insurance, your vehicle will be covered all the time.
However, Intact is not just for Uber drivers and Turo users. It is one of the best insurance companies in Alberta and offers many benefits to all drivers. For instance, if you own an electric vehicle or a rechargeable hybrid, Intact offers you a handsome discount of 10% on your premium. 
Similarly, good drivers can save up to 25% on car insurance through Intact's my Driving Discount, an app-based program that tracks your driving habits and adjusts your premiums accordingly.
Continuing with the positives, Intact is also rock-solid financially. It grabbed an "A+" rating — the second-highest rating possible — in the A.M. Best Survey.
On the downside, providing cheap auto insurance in Alberta is not Intact's speciality. Even with discounts, it is a tad expensive. Intact also underdelivers in the customer service department. It earned only three stars in the J.D. Power regional study.
Nonetheless, even with these flaws, Intact is a good fit for Uber drivers in Alberta and for those who want to rent their car through Turo.
Choose Intact if you are looking for an auto insurer that allows you to make extra money on the side by allowing to rent your car.
Look elsewhere if you want cheap car insurance in Alberta or top-class customer service.
The Best for Online Tools: Sonnet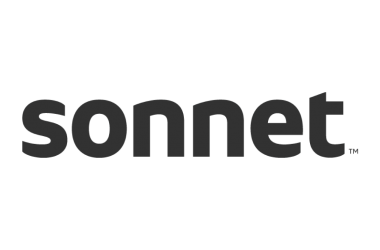 Do you prefer to purchase auto insurance online rather than deal with an agent? If yes, Sonnet might be just right for you. It has a neatly-organized and fast quoting tool that lets you buy the desired coverage within minutes. In addition to a smart quoting tool, this insurer boasts of an eye-pleasing, user-friendly, and informative website.
However, simplifying car insurance in Alberta is not the only thing Sonnet does well. We were also particularly pleased with its three bundle plans — the Essential, Preferred, and the Ultimate — which, among themselves, should be able to meet the auto insurance needs of most Albertans.
Additionally, each of its coverage plans is fully customizable, meaning you can easily drop the coverages you do not need.
However, on the downside, Sonnet rates are among the most expensive in Alberta. So if you are looking for the cheapest insurance quote in Alberta, you might want to look elsewhere.
As far as customer service is concerned, Sonnet seems to come across as an insurer that genuinely cares for its customers. While it doesn't figure in the J.D. Power rankings for Canada, the insurer earned an impressive "A+" rating on the BBB's website. This shows its customers are by large happy with its service.
Furthermore, a better-than-average score of "A-" on the A.M. Best rating scale proves it is comfortably-placed financially.
For these reasons and the fact that it is a digital-only brand, we believe it deserves a mention in the list of Alberta best insurance companies.
Choose Sonnet if you want an insurer with great online tools and fully customizable auto insurance plans.
Look elsewhere if you want affordable car insurance or prefer handling insurance through an agent.
The Best for Customer Service: The Co-Operators Insurance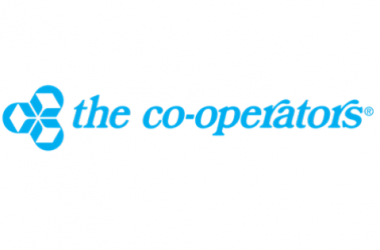 When it comes to customer service, The Co-Operators insurance is way ahead of the competition. It earned the full five stars in J.D. Power regional study and took the first place overall. To put this into perspective, it was the only auto insurer out of seven to get the maximum rating in the Alberta region.
However, excellent customer is not the only reason why you might want to give The Co-Operators a chance. While not the cheapest car insurance provider in Canada, it offer affordable rates. Furthermore, it performs reasonably well in the financial strength department, notching up an "A-" or "Excellent" rating in the A.M. Best survey.
An interesting thing about The Co-Operators is that it offers a range of investment services to its customers. If you need help on this front, its financial advisors can help you create a plan that suits your needs and profile.
For these reasons, The Co-Operators is a worthy option to consider when buying auto insurance.
Choose The Co-Operators for its affordable rates and top-class customer service.
Look elsewhere if you want an insurer with lowest premiums.
Alberta Auto Insurance (By City)
Average auto insurance costs can vary substantially from one major Alberta city to another. For instance, Edmond's average premium is almost 28% higher than Lethbridge's.
To find out how much you will have to pay for car insurance in five major cities — Calgary, Edmond, Red Deer, Lethbridge, and St. Albert — we gathered quotes from all important players in the industry. Our quotes included full coverage limits for a 40-year-old male driving a 2018 Honda Civic with a clean driving record.
Car Insurance in Calgary
Located on the Bow River and about 80 kilometers from the Rocky Mountains, Calgary is the largest city in Alberta with a population of over 1.2 million. It is the centre of Canada's oil industry and owes much of its growth to this status. Calgary is known for its high quality of life, with The Economist ranking it the most livable city in Canada twice in a row, in 2018 and 2019.
Calgary is the second-most expensive city in Alberta for auto insurance. That said, there are several insurers that offer cheap car insurance in Calgary. Let's find out all about them.
Best For 21-Year-Olds
At $300 a month, young drivers pay 40% more for car insurance than older drivers in Calgary on average. This, however, is hardly surprising because auto insurers view them as high risk. Research confirms this by showing that young drivers are far more likely to crash than more experienced drivers.
However, this doesn't mean you can't get a good deal on car insurance. Quite a few insurers offer affordable auto insurance in Calgary to this age group. For instance, at $255 a month, The Personal's premiums are 15% lower than the city's average rate.
What's more, this company gives you a discount of up to 10% if you are a full-time student or a recent graduate.
If you don't qualify for The Personal, you can have a look at Dejardins and Intact. Both are neck and neck on price, but you might find Desjardins' Calgary auto insurance more appealing. Unlike Intact, Desjardins offers full-time college students and recent graduates a rebate of up to 10%.
If you are someone who likes to buy insurance online, you might want to have a look at Sonnet. A fully-digital insurance company, Sonnet specializes in offering straightforward, no-nonsense insurance. But mind you, its rates in Calgary are on the higher side, which is a bit surprising since elsewhere it is an affordable insurer.
Best For 40-Year-Olds
If you are looking for the cheapest car insurance in Calgary for this age group, you might want to start your search with Desjardins. Its rates were the lowest among all the insurers we studied, at $137 a month.
Another worthy option is The Personal if you qualify for it. Its average price is almost the same as Desjardins', at $139 a month. However, in the customer service department, The Personal has a much better track record than its parent company.
You might also want to add Intact to your shortlist, even though its Calgary auto insurance rates aren't the cheapest. With an average rate of $193 a month, it is considerably more expensive than Desjardins and The Personal. However, it can prove to be a worthy option if you want to monetize your car's idle time by using Turo, a peer-to-peer online car rental system.
Those who drive their personal car with Uber might also benefit from buying their Calgary car insurance from Intact.
The Co-Operators is another viable option for 40-year-old drivers in Calgary. Its rates are competitive and customer service is second to none.
Best For 70-Year-Olds
Senior citizens looking for a dirt-cheap car insurance in Calgary should start their search with Desjardins. While the average premium for senior citizens is $170 a month, Desjardins lets them buy auto insurance for as low as $116.
The Personal is another player who offers competitive Calgary car insurance quotes. In fact, its average price is just about as good as Desjardins' while it boasts of a much better customer service team. However, it's an employer-based insurer.
You might also want to add Sonnet to the mix, which, while considerably more expensive than these two, offers fully-customizable insurance plans and has a decent record in customer service. And, of course, you can't ignore The Co-Operators either, with its pretty competitive rates and top-class customer service.
Car Insurance in Edmonton
Edmonton, the capital of Alberta, is located on the North Saskatchewan River. The city is famous for its rich culture, history, and natural resources. Edmonton has more parkland per capita than any other city in Canada, and hosts countless festivals, the most famous among them being The Folk Festival, Pride Festival, and Fringe Festival.
While Edmonton is not as expensive to live as Calgary, car insurance here is the costliest in the province of Alberta. However, that doesn't mean you can't find cheap car insurance in Edmonton. Let's find out the names of insurers offering pocket-friendly auto insurance products in this city.
Best For 21-Year-Olds
The average cost of insurance for young drivers in Edmonton is $341 a month, which is quite high indeed. If you want a break on price, Desjardins might just be perfect for you. At $302 a month, it offers a good value for money.
Are you a full-time student? Congratulations. Your Edmonton car insurance just got even less expensive with Desjardins, thanks to its special Students' discount of up to 10%.
Other suitable options for young drivers in Edmonton are Intact and The Personal. Intact's rates are cheaper than The Personal's, but the latter offers a Student's discount and has a far more impressive track record in customer service.
Best For 40-Year-Olds
The average rate for 40-year-olds is roughly 41% cheaper than that for young drivers, with Desjardins offering the cheapest auto insurance in Edmonton to this age group. Apart from it, The Personal is also an affordable option if it's available to you.
On the other hand, if you plan to use Turo to earn extra cash on the side, you might want to go with Intact.
Best For 71-Year-Olds
When it comes to offering affordable car insurance to senior citizens in Edmonton, Desjardins tops the list, with The Personal coming a close second.
We also recommend The Co-Operators on the back of its stellar record in customer service and reasonably-priced premiums.
Car Insurance in Red Deer
Situated halfway between Calgary and Edmonton, Red Deer is the third most populated city in Alberta with a population of over 100,000. The city is known for the production of oil, grain, and of course, cattle. There are more than 9,000 farms in Red Deer, with several offering tours, eats, and other tributes to rural life to tourists.
If you want an affordable auto insurance quote in Red Deer, Alberta, it's hard to look past Dejardines and The Personal. However, the former has a lackluster customer service, while the latter is available only to employees of the associated companies.
If customer service is a deal-breaker for you, consider The Co-Operators as it enjoys the highest possible rating in the J.D. Power regional study. Other names worthy of your attention are Intact and TD insurance.
Car Insurance in Lethbridge
Lethbridge is the third largest city in Alberta by land area after Calgary and Edmonton. Established in 1906, Lethbridge is the financial, transportation, and commercial center of southern Alberta.
With the average price of $146 a month, Lethbridge car insurance is the least expensive in Alberta. You can further sweeten the deal by opting for either Desjardins or The Personal, as both are 15% – 22% cheaper than the city's average. Other worthy options include TD Insurance, Intact, and Sonnet.
Car Insurance in St. Albert
Located on the Sturgeon River, St. Albert is a small, bustling city northwest of the City of Edmonton with a population of over 66,000 residents. Fondly called "The Botanical Arts City," St. Albert is a wonderful place to live, work, and visit.
We compared car insurance quotes online to find out the cheapest car insurance company in St. Albert. With an average rate of $133 a month, Desjardins emerged a clear winner, followed by The Personal, at $139 a month.
You might also want to add TD Insurance and Intact to your list. The latter even gives you a chance to earn some extra money through Turo.
Alberta Car Insurance Rules and Regulations
Institutions that Regulate Auto Insurance in Alberta
The provincial government sets car insurance rates in Alberta. Specifically speaking, the Automobile Insurance Rate Board (AIRB) and the Alberta Superintendent of Insurance supervise auto insurance rates in the province.
In 2004, Alberta started using the grid rating system, which sets maximum premiums that insurers can charge for basic insurance coverage. A person's Grid rating depends on her driving record.
The Grid rating works like an insurance cap; that is, you will not have to pay more for car insurance in Alberta than the maximum amount set for your Grid. In fact, there's a good chance that you will be paying much less, since research shows 90% of Alberta's drivers don't pay the maximum allowable rate defined by their Grid level.
Drivers who have a poor driving record or are inexperienced benefit the most. Though they will have to pay the maximum amount determined by their Grid level, chances are that without the grid, they would be paying even more for auto insurance.
Factors that Influence the Price of Car Insurance in Alberta
Multiple factors determine your auto insurance cost. Here are the top seven factors:
Driving Record – Auto insurance companies use your driving history to predict your future performance. If you have a history of tickets or violations, expect to pay more. A lack of insurance in the past also pushes the premiums up, since insurers can't use your past data to measure your risk.
Where you drive – Canadian car insurance companies take your location into account while calculating your premium. Insurance costs are usually higher for urban areas, as they tend to have higher accident and car theft rates.
Age – It may not seem fair, but age is a very important ranking factor. Insurers view teen drivers as risky and charge them more. Car insurance premiums begin to drop at age 20, contingent to your driving history, and start to increase again near the age of 70.
Car make and model – If a car costs more to replace or repair, Alberta insurance companies will quote a higher rate to cover these potential costs. Typically, insurance costs are higher for newer vehicles and sports/luxury cars, especially if you are getting collision and comprehensive coverage.
Claims history – Auto insurers don't like it when you have a long claims history. They view such drivers as very risky and charge them higher rates.
Usage – Generally speaking, the more you drive, the higher the chances you'll get into an accident. Insurers take this into account when determining rates.
Coverage limit – If everything else remains the same, you will have to pay more for a higher coverage or lower deductibles.
How Alberta Car Insurance Prices Compare to Other Provinces
In Alberta, the average cost of car insurance was 1,251 Canadian Dollars as of June 2018. This makes it the third-most expensive Canadian province for car insurance, with the first and second place going to British Columbia and Ontario, respectively.
Although car insurance in Alberta is costlier than most other provinces, several providers offer affordable auto insurance quotes in Alberta. For instance, according to our research, Desjardins' rates are the most competitive, followed by The Personal. The latter, however, has a much better overall record in customer service than Desjardins.
The Co-Operators is another viable option for price-conscious buyers. Even though its rates are not as competitive as the other two, its top-class performance in the customer service department more than makes up for a slightly higher price tag.
Minimum Alberta Auto Insurance Policy
If you want to legally drive in Alberta, you must have a minimum of $200,000 of third-party liability insurance. It covers any damages you cause to another person, another vehicle, or another person's property with your vehicle. It also covers the medical bills of the other driver when you were at fault. However, the payment for medical bills is capped at $50,000 per person.
Mind you, the third-party liability coverage doesn't cover your medical bills in case you suffered injuries in an accident caused by you. That's why accident benefits coverage is also mandatory in Alberta. Its purpose is to reimburse your injury-related expenses or death benefits regardless of fault. 
It covers you and your passengers, as well as any pedestrians who were involved in the accident.
Alberta Car Insurance System
In Alberta, insurance is sold by private companies, with relatively strict government regulations.
Alberta uses a combination of no-fault and tort-based system. In other words, you will receive compensation from your insurer, regardless of who was at fault.
However, your insurer may not pay you the full compensation, though you do have the right to sue the insurance company of the at-fault driver to get additional compensation for damages and medical bills.
How to Get Cheap Car Insurance in Alberta
Study Auto Insurance Reviews
No single auto insurer excels on all ranking factors, like affordability, customer service, availability, and financial stability. Therefore, it is best that you check how different companies perform on factors that are most important to you, besides taking into account their overall ranking.
Of course, this detailed guide shows you exactly that, but you might want to look at more options. In that case, we recommend that you check out our latest car insurance rankings for Canada.
To help you find the best car insurance quote, we reviewed no fewer than 30 auto insurers before coming up with our top 10 picks. We evaluated each of these companies in detail and ranked them according to their performance on the seven most important factors for buying car insurance – affordability, customer service, discounts, optional coverages, financial strength, availability, and online tools.
We're sure you will find the right auto insurer here, irrespective of your requirements or how picky you are.
Compare Car Insurance Quotes
Do you compare quotes from multiple auto insurers before renewing your policy every year? If not, you might be missing a trick.
Just because an insurer earlier offered you the best car insurance in Alberta doesn't mean that its offer will always remain unsurpassed. Auto insurers often change their pricing strategy from time to time, depending on their performance.
For example, though right now Intact charges considerably more than the Alberta's average price, if its market share were to take a tumble, it's possible that it might start offering low-cost auto insurance.
Get the Most Out of Discounts
The best way to save on auto insurance in Alberta is by availing all discounts available to you. This is easy when you obtain a quote online, since the system automatically factors in all the available discounts.
But if you are buying insurance through an agent or broker, remember to ask her to apply all available discounts to your quote.
Some of the most common types of discount programs on offer in Alberta are as follows:
Tracked Driving Habits – Most Alberta insurance companies (if not all) are willing to lower your rates if you enroll into their car tracking program.
Bundle Discount – You can chip away at your monthly bill by buying multiple insurance products from the same provider.
Safety Feature Discount – You can score discounts on your auto insurance policy if your car has been checked by a qualified technician and has common safety features. These include airbags, anti-lock brakes, daytime running lights, automatic seat belts, electronic stability control, among others.
Low Usage Discount – Some car insurers offer better Alberta car insurance rates for drivers that cover less km annually than average.
Student Discount – Students with good grades can save up to 10% or even more on car insurance.
People Also Ask
What is the penalty for driving uninsured in Alberta?
If you are caught driving without insurance, you face a minimum fine of $2,875 up to $10,000. If you are caught driving without valid insurance within five years of your first offence, you will have to pay a minimum of $5,000 up to $20,000.
How do I get car insurance in Alberta?
We recommend that you gather multiple car insurance quotes online or through agents, and compare them to find out who's offering you the best deal. Once you have zeroed in on a name, pay the premium, and you'll be good to go.
What's the minimum legal driving age in Alberta?
The answer is 14 years. You can get a learner's license in Alberta if you are 14 years of age or older and pass a vision and a knowledge test on the rules of the road. However, you cannot drive with a learner's license unless a fully licensed driver, 18 years of age or older, accompanies you.
How do I get a probationary and full license in Alberta?
According to Alberta car insurance laws, you will need to complete a two-stage process to become a fully-licensed driver.
The first step is to get the learner's license. For that, you must be 14 years or older and pass the required tests.
After you've held onto your learner's license for at least a year and are 16 years of age or older, you can apply for a probationary driver's license. However, you will have to pass the basic Alberta Class 5 road test.
To become a fully licensed driver, you must have been suspension-free for the last 12 months of your 2-year probationary period and pass an advanced road test.
Is car insurance mandatory in Alberta?
Yes, it is. Therefore, ensure you have a valid Alberta auto insurance before you sit behind the wheel. Otherwise, if a cop pulls you up, you'll end up paying a hefty fine.
Is ride-sharing insurance available in Alberta?
The answer is, "Yes." However, right now, Uber is the only insured ridesharing platform in Alberta.
If you're driving for Uber on the side, do let your personal auto insurance company know that.
This is because even though Alberta has approved Uber's commercial policy, your personal auto insurer is not bound by law to insure a ridesharing vehicle if it doesn't want to.
How much is car insurance in Alberta?
The cost of car insurance Alberta drivers can buy depends on various factors, such as their age, driving experience and history, location, claims history, and coverage type, among other things. Based on our research, the average rate for a full coverage policy is $170 a month. Our quote was for a 40-year-old single male driving a 2018 Honda Civic and having a clean driving record.