Tesla's cars are terrific, safe, eco-friendly, fast, luxurious, technologically advanced, and for what they offer, quite affordable. However, Tesla insurance can cost you an arm and a leg. That's why we created this guide. It will help you navigate all the challenges behind finding high-quality and affordable coverage for your Tesla.
First, we'll explain how Tesla's own insurance plans work. Then we'll provide a quote comparison for the Tesla Models 3, S, X, and Y. After that, you'll find rankings of the major US insurers in the relevant departments, such as discounts, optional coverages, financial strength, and customer service, to determine the three best companies. Finally, you'll see a list of the best tips and hacks to get the most out of your coverage. So dive right in to find the perfect protection plan for your Tesla.
Is a Tesla expensive to insure?
Yes, Tesla models are expensive to insure, especially when compared to their market value. For instance, the rates are higher than for some luxury Audi, BMW, and Mercedes models.
Kelley Blue Book, a leading vehicle valuation and research company, estimates that Tesla Model S Plaid and Tesla Model X Plaid are among the five most expensive cars to insure in the US. Our research also confirms—it will cost you if you want to drive a Tesla.
Why Is Tesla Insurance So High?
The main reason seems to be high repair costs. Electric cars are more expensive to repair in general and Teslas are especially notorious for costing big bucks to fix. There are multiple reasons for this.
First, the Tesla's bodies are made entirely of aluminum and aluminum alloy. While lighter, cars with aluminum bodies are more complicated and expensive to repair.
Additionally,Teslas can only be fixed at a limited number of Tesla-approved body repair shops. Those facilities require advanced equipment, and staff with specific training, which increases the prices.
You can opt out of certain coverages that protect your Tesla, such as collision and comprehensive. That way, you'll substantially reduce your overall Tesla car insurance cost, but then you'll only be covered if another driver caused the accident.
Furthermore, many states, particularly Ohio, Tennessee, and Pennsylvania, have minimum coverage limits that are way below the value of an average Tesla. If a driver with minimum limits or no insurance at all hits you, you'll have to sue them unless you carry underinsured motorist coverage property endorsement. That's a lengthy process that'll cost you many nerves even if the settlement is in your favor.
Join
341 Drivers
Who Got a Quote Today!
Easy to Use
Safe & Secure
Best-Rated Car Insurance Companies
Assisting Drivers Compare Rates & Save Since 2017
or speak with an Agent by calling
How Much Is Insurance on a Tesla?
We didn't just settle for relying on other studies; we commissioned our own to determine how much will the insurance cost you in 2022.
Carsurance Sample Quote
The limits we choose were $50K/$100K for bodily injury and $50K for property damage. We also selected uninsured motorist coverage for the same amount, as well as collision and comprehensive coverage, each with $500 deductibles.
The rental car reimbursement limits for insuring a Tesla were $30/$900, and our annual mileage was 10,000. The primary use of the car was to travel to work. Our reference models were the 2018 Midrange Model 3 and the 2018 90D Models S and X. Our reference driver was a 40-year-old single male with a clean driving record and a good credit rating. And here are the results:
Average Tesla Insurance Cost
We expected to see some high quotes, and we were right. As weve mentioned before, Tesla cars are very expensive to repair. Although, we have to admit, the rates weren't as high as expected. Let us illustrate:
The average monthly premium was $220 for the Model 3, $272 for the Model S, and $282 for the Model X.
Although the average value may seem high, there's no reason to panic. For instance, we found reasonably priced Tesla Model 3 insurance with various companies that excelled in financial strength and customer service. Those owning either a Model S or Model X will have to spend a little bit more, but they can still find affordable companies, such as Wawanesa, GEICO, or CONNECT. We've conducted a thorough review of what leading insurance companies have to offer to Tesla owners. Check below for the details:
Tesla Car Insurance: Rates by Model
There is a vast difference between the cheapest and most expensive Tesla cars, model 3 and model X. The first one starts at around $48,000 and goes up to $60,000 and more. The model X is the most expensive Tesla car, and starts from $114,000 and goes up to a whopping $140,000.
Extras like added seats increase the already high cost by around $6,000. With these prices in mind, it is not realistic to expect low insurance prices, especially for the top-of-the-line models and trims. Here are the prices you can expect:
Tesla Model 3 Insurance Cost
Owners of the least expensive Tesla will have many options to choose from. The lowest prices we found during our research go from $915 per year in Colorado (with American National) to over $2,400 in Florida (with Travelers). Louisiana and Florida are the most expensive states, with average insurance prices of around $3,700 and $3,200, respectively. Ohio and Idaho have the cheapest average insurance – around $1,300 per year.
We think that Wawanesa is the best option if you're in California or Oregon, while CONNECT is a close second. Besides these two, GEICO, Travelers, and Progressive are all worth considering.
Tesla Model S Insurance Cost
The Model S is Tesla's first mass-produced vehicle. It is also one of the pricier models, which brings on expensive insurance. The average insurance price goes from $4,000 for a five-year-old model with cheaper trim levels and lower performances to almost $5,000 for the latest, high-trim cars. GEICO, State Farm and Farmers are among the cheapest insurers.
However, if you live in one of the eight states where Tesla's own insurance operates Arizona, California, Colorado, Illinois, Ohio, Oregon, Texas, and Virginia), it is your best bet for saving money.
Tesla Model Y Insurance Cost
This is the youngest Tesla model – it went into production in 2020. The insurance rates go from $2800 to $3100, depending on the age, trim levels, and performance. This makes the small crossover the cheapest model to insure.
The cheapest insurers are Tesla (where available), GEICO and Allstate. Wawanesa is the best option if you're in California or Oregon because it combines low prices and interesting discounts.
Tesla Model X Insurance Cost
While Tesla's Model X was the most expensive to insure on average, some of the best companies we tested offered quite affordable rates. For instance, Progressive provided a six-month policy for only $125 per month, lower than the company's price for the Model 3. Overall, our top picks for Model X owners are Progressive, GEICO, and CONNECT, powered by American Family Insurance.
We would also suggest you give Wawanesa a shot if you live in California. While its website prompted us to talk with an agent to finalize our Model X quote, the company provided affordable prices for the Model S and Model 3. Additionally, we found that it's the best insurer in California in our state-wide study.
What's the Best Insurance for Tesla?
1. CONNECT, Powered by American Family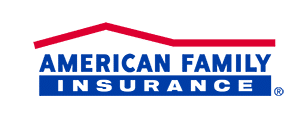 CONNECT is available in 44 states and the District of Columbia. As we noted in our company review, this insurer offers outstanding customer service. This is confirmed by the 2021 J.D. Power regional rankings, where the company holds second place in CA.
Besides being nice to its customers, CONNECT is also quite affordable and has a particularly low insurance cost for Tesla. Additionally, the company offers various optional coverages and promotions. For instance, those who buy CONNECT insurance through Costco can get bonus discounts and perks such as free roadside assistance.
The company's financial strength isn't too shabby either. It's A. M. Best rating is "A" or "Excellent." While not as good as GEICO's, State Farm's, or Auto-Owner's, there's no reason for an average customer to worry about the company's ability to pay claims.
Overall, the combination of low prices and exceptional customer service that CONNECT offers, coupled with its widespread availability, leave no doubt that the company is the best insurance for Tesla model 3 and its pricier siblings.
Choose CONNECT for affordable prices, outstanding customer service, and its various benefits for Costco customers.
Look elsewhere if you want an insurer with the best financial strength, or if CONNECT is unavailable in your area.
2. Wawanesa Car Insurance
Wawanesa's auto insurance policies are available only in Oregon and California, but Tesla owners in these states should definitely give it a chance. For starters, it's quite affordable. In our quote comparison, Wawanesa was the cheapest insurer for the Model 3 and the Model S (we couldn't obtain a Model X quote since the system prompted us to talk with an agent).
When you're looking for the best Tesla insurance, it's also essential to consider your potential new insurer's financial strength. Wawanesa may be a smaller insurer, but its A. M. Best rating—"A" or "Excellent"—confirms the company's financial stability.
On top of that, Wawanesa took first place in the California region in J.D. Power's 2021 customer satisfaction rankings.
Overall, Wawanesa has no glaring weaknesses, and it would be our number one option if it weren't for its limited availability.
Choose Wawanesa for affordable rates for Teslas and reliable customer service.
Look elsewhere if you aren't from CA or OR, or if you want the best financial strength.
3. Progressive Car Insurance
If you're looking for a proven insurer that offers affordable insurance for Tesla, give Progressive a chance. The company is the third-largest insurer in the US by market share, meaning its products are widely available. Furthermore, if your driving record is far from perfect, Progressive won't overcharge you like some other companies would. Progressive started out as a niche company for high-risk drivers, and to this day, it still caters to their needs.
Even regular customers will benefit from Progressive's low rates. The company offered very competitive prices, particularly for the Model X and the Model S. You can add excellent financial stability to the list of Progressive's plus points. Its A. M. Best rating is "A+," the second highest possible.
However, a good insurance for a Tesla also needs to deliver superior customer service, and Progressive insurance is outclassed by its major rivals in this category. It ranked just average in J.D. Power's 2021 study. Furthermore, its rating on the Better Business Bureau's website is a "B-," which is below the industry average.
Nonetheless, this is Progressive's only notable downside. If you're prepared to be patient with its customer service, the company is a terrific option for your Tesla.
Choose Progressive for affordable rates and for all the bells and whistles that big insurers offer.
Look elsewhere if you want insurance that comes with the most reliable customer service.
Tesla Insurance – New Insurance Policy That Changes Everything?
Unsatisfied with the prices its customers were getting from regular car insurance companies, Musk decided to enter the insurance market and offer the company's own insurance products. According to Tesla, it will be a game-changer – it will be based on how the clients drive, not their marital status and other data the company deems insignificant. It will enable Tesla owners to save anywhere from 20% to 60%, depending on their driving habits.
It is designed to replace a product that didn't yield satisfying results -InsureMyTesla. This was an insurance program developed jointly by Tesla and Liberty Mutual to provide coverage for Tesla's vehicles. It was supposed to deliver a combination of coverages custom-tailored for Tesla owners.
However, when it failed to pack the punch that Tesla desired, the company started planning its own insurance. The original program was abandoned in the US but is still active in some countries around the world.
What Makes New Tesla Insurance Special?
The first significant benefit is that the software is much better integrated, which improves data accuracy. The second benefit is that the company will charge its clients based on how they drive, not who they are. Namely, factors like
Age
Marital status
Credit
Gender
Accident/violation history
will not influence the price you pay. Furthermore, Tesla claims that it will not increase your price due to an incident regardless of whether it happens before or after you buy its insurance.
Of course, this doesn't mean that the company is encouraging reckless driving. Our Tesla Insurance review shows that It's quite the opposite. With this insurance, the "averagely safe" drivers should save anywhere from 20% to 40% on their premium compared to other insurance companies.
Furthermore, drivers with high safety scores can expect savings between 30% and 60%. It is also important to mention that the company doesn't track where you go and the areas you visit, nor does it sell user data to other companies.
So, Is Tesla Auto Insurance the Best Option for Tesla Owners?
We believe that Tesla's in-house insurance is probably the best option because it is created by the same company that builds the cars and knows their characteristics and quirks. However, two significant drawbacks prevent us from declaring it the best overall.
The first one is that it is still relatively new, and there is simply not enough data to make a definitive verdict. The second drawback is that there are only seven states where you can get Tesla Insurance: Texas, Arizona, Colorado, Illinois, Ohio, Oregon, and Virginia.
If you live in one of these states, we can recommend it. Even if only half of what the company is claiming is true, it is a good deal. If you can't decide, the best thing is to contact the agents directly. You can get them via email, online chat, and, surprisingly – by phone. Tesla Insurance phone number is 1-844-34-TESLA, and you can get additional information there.
We especially like that the company doesn't care about things like marital status and credit and focuses strictly on the way you drive.They don't even track your route and the areas you visit.
This sounds great, but it is available only to a limited number of users. But there is hope for those of us who are disqualified by simply living in the wrong state. According to the company, Tesla's own insurance will be available in all US states by the end of 2022.
Tips to on How to Get the Cheapest Tesla Insurance
Choose an Insurer That Offers Several Discounts
Taking the full advantage of discounts is one of the best ways to qualify for affordable car insurance. We already discussed the premium reductions that are easy to obtain for Tesla owners, but there are a few more that you can qualify for without difficulty.
Bundle Discount
This is awarded to customers who are insuring multiple vehicles or buying different kinds of policies from the same company. So, if you want to insure a Tesla and your home, boat, or business with the same company, you could save a lot.
Good Driving Discount
No insurer would miss a chance to cover a driver who's a proven low risk. That's why the majority of companies offer a premium reduction for those who've been accident-free for five years or more. You will be financially rewarded for being socially responsible.
Driver Habit Tracking
The new Tesla car insurance taps into the Autopilot feature to adjust your premiums, but Tesla is not the only insurer that offers this feature. You could enroll in a similar program that's already widely available.
If you do, your insurer will use either a GPS device or a mobile app to track your driving habits. They'll monitor how safely you drive, how often you brake suddenly, and how frequently you drive during the night. If your results are good, you may get as much as 50% off your Tesla insurance quote.
Good Student Discount
While Tesla statistics indicate not many people under 30 own one of these electric marvels, those who do can profit substantially from this discount. You just need to be a full-time student with a GPA of 3.0 (B) or higher.
Explore the Market
We give this advice in almost every guide on our site, and for a good reason. As we have mentioned before, Tesla insurance rates fluctuate a lot, depending on the company. For instance, State Farm charged our reference driver for Tesla Model S a whopping $406 per month, while Wawanesa provided the same coverage for the same driver for just $142 per month. On top of that, Wawanesa is a better insurance company overall.
However, you shouldn't rely only on the comparisons we've made. Insurance quotes are highly specialized, meaning tiny differences in your profile can make a vast difference in the final results. Furthermore, each company has a unique market strategy, which they frequently adjust based on their profits and losses.
For these reasons, comparing Tesla insurance quotes is something you should do your own. We recommend creating a list of at least five insurance companies you like. After that, obtain quotes from all of them, and then add a couple more if you don't like the results.
Study Reviews
When you're comparing insurance companies, you'd like to know more than just prices. For instance, you may be interested in whether an insurer would look for excuses instead of paying a claim, or if they offer the GAP insurance your loan provider requested. Studying our car insurance reviews will help you do that. We compared more than 24 different US insurers and ranked them based on the most relevant metrics.
Discounts Drivers Can Get On Their Car Insurance for a Tesla
The various discounts and benefits you can qualify for as a Tesla owner are an excellent remedy for the high insurance costs and the high base prices of Tesla models. Unfortunately, Tesla cars no longer qualify for the Federal Tax Credit incentive because it only applies to producers that still hadn't hit the 200,000 sales mark in the US.
Once they pass that number of sales, this incentive stops, and Tesla went over that number a long time ago. However, there are still other EV incentives and discounts Tesla owners can benefit from when they insure their Tesla.
State and Local Incentives
Most states have rebates and other incentives for EV buyers. However, the amounts vary a lot. For instance, California gives POS repayments of up to $750, while the State of New York goes even higher by offering a $2,000 rebate for a purchase or lease of a new EV.
Local authorities also contribute to the effort to keep our air clean. For instance, Orlando residents can expect a $200 refund for buying a new or preowned EV. Other perks that may help reduce the burden of high Tesla insurance costs include discounts on parking permits (Orlando, CA, Cincinnati, OH, Nashville, TN, etc.) and many more.
It is important to get informed about the benefits you are entitled to because the list is quite long, and state and local rebates and incentives can be aggregated.
Discounts
EV Insurance Discount
Many insurance companies award electric vehicle drivers with a premium reduction. After all, their carbon footprint is three times lower compared to regular cars. That's why you should be buying a Tesla insurance from companies like Liberty Mutual, Farmers, USAA, Auto-Owners, Geico, and Nationwide, to name just a few.
Autopilot Discount
At this point, the safety statistics on self-driving cars aren't encouraging enough for major insurers to take the risk. However, Tesla-provided insurance does offer an autopilot discount.
Standard Insurance Discounts
There are many standard insurance discounts that Tesla drivers should take full advantage of. Below is a list of the ones Tesla owners can easily obtain:
Anti-Theft Devices
If your car has a factory-installed theft prevention device, you'll get a discount on your comprehensive coverage. All Tesla models, even the most affordable options, are fitted with enough theft-alert systems to warrant this discount. However, you may get even lower Tesla Model X and Tesla Model S insurance rates if you choose the optional Enhanced Antitheft System.
Safety Features
Vehicles equipped with standard safety features, such as factory-installed airbags and ABS, will get you a discount. All current Tesla models have a myriad of safety features, meaning it should be easy to qualify for this discount.
Occupational Discounts
Many companies offer discounts to certain occupational groups, professional associations, employees of certain companies, etc. For instance, GEICO awards significant discounts to former and current government employees and military personnel that could significantly reduce the Tesla insurance cost. Model 3 and its pricier siblings don't have to be so expensive to insure if you choose the right profession. Namely, Travelers Affinity Program offers benefits to workers or members of associated businesses and credit unions.
Farmers Insurance also has reduced prices for people of certain occupations (teachers, doctors, RNs, etc.) If you are in the military, USAA is a good choice because their list of discounts is quite long. Unfortunately, the company sells insurance exclusively to active and retired military personnel.
People Also Ask
Is Tesla car insurance good?
According to available information, Tesla-written insurance is a good option for Tesla owners. The company claims it calculates the insurance rate based on the way you drive, not your personal information. Namely, it doesn't take factors like marital status, age, employment, etc., into account when calculating your rate. Tesla doesn't track your route or sell info to other companies. Every new client is awarded a high safety score they can improve or worsen. Tesla claims that the drivers can expect up to 60% cheaper insurance than with other companies.
Is Tesla cheap on insurance?
No, Tesla models are not cheap to insure. In fact, Tesla Model S Plaid and Tesla Model X Plaid are among the five most expensive cars to insure in the US, even though they are not the most expensive cars to buy. The same goes even for cheaper models. This is because Teslas are very expensive to repair due to their aluminum body, costly batteries, and high-tech gadgets.
Is Tesla Model 3 cheaper to insure?
Even though Model 3 is Tesla's cheapest model, it is not the cheapest to insure. In fact, it is pricier to insure than Model Y, which comes with a higher selling price. The reason for it might be that the Model 3 is a sporty sedan and has slightly better performance than an SUV-shaped Model Y. In the insurance people's eyes, it is riskier because it may provoke owners to drive recklessly. The best option for people who don't want to everpay is getting Tesla Insurance, since it will calculate the rate based on the way you drive, not the way you might drive.