Are you looking for cheap and reliable BMW Insurance? We can help. We got quotes for the most popular BMW models to determine which companies offer the lowest prices. Additionally, we ranked the best insurers based on their customer service quality, financial strength, and the variety of discounts and optional coverages.
Finally, we made a cheat sheet with various tips that'll help you get the most out of your coverage. If you apply them, you'll save up to 40% without compromising the quality of your insurance. So jump right in to find the perfect protection plan for your BMW.
How Much Is BMW Insurance?
The total average for all models included in our test was $203 per month. Unsurprisingly, the cheapest insurance was for 2016 BMW 328i with a monthly premium of $168, followed by BMW's smaller SUVs, X1 and X2. On the other hand, BMW's flagship 7 series was the most expensive, with a monthly premium of $247.
While the average price was high, it was in the ballpark with other luxury vehicles with similar price tags. For instance, our research on Tesla found that the median insurance price for a Tesla Model 3 was $220.
Join
341 Drivers
Who Got a Quote Today!
Easy to Use
Safe & Secure
Best-Rated Car Insurance Companies
Assisting Drivers Compare Rates & Save Since 2017
or speak with an Agent by calling
Why is BMW car insurance so expensive?
The insurance price is higher than average, but that's not surprising. BMWs are mid-range to luxury cars, which increases the cost of their repairs and maintenance. This spikes the rates up, particularly if you choose collision and comprehensive coverages.
However, BMW's good safety records keep the medical expenses coverages checked, which balances the overall expenses.
To verify the exact details, we commissioned a study including the most recent BMW models. Check the full information about the cost below.
Carsurance Sample BMW Quotes
Our reference driver was a 40-year-old single male with a clean driving record and a good credit rating, living in San Diego, CA. The limits we choose were $50K/$100K for bodily injury and $50K for property damage.
We also selected uninsured motorist coverage for the same amount, as well as collision and comprehensive coverage, each with $500 deductibles. The rental car reimbursement limits we chose were $30/$900, and our annual mileage was 10,000.
The primary use of the car was commuting to work. Our reference model was 2016 mid-range BMW, but we also chose the 2018 X2, since that particular model came out later.
BMW Car Insurance Cost (By Model)
Below are the monthly premiums for our reference driver in San Diego. In the brackets, you'll find the estimated fair deal price for the model and trim we used. As you will see, the prices vary a lot between insurers.
BMW 7 Series Insurance
BMW 5 Series Insurance
BMW 4 Series Insurance Average
BMW 3 Series Insurance Cost
BMW SUVs are extremely popular, both in the states and globally. Even though they generally come with higher prices than BMW sporty sedans, they are slightly more affordable to insure. The experts explain that is because their performances are more moderate, and they don't inspire drivers to drive recklessly. Another important thing is that they are generally safer than sedans due to their larger size.
BMW X1 Insurance
BMW X2 Insurance
BMW X3 Insurance Cost
BMW X5 Insurance
As you can see, insurance prices with some companies can be two or three times higher than their competition. But even though the price is important, it shouldn't be the only factor to consider when choosing. You shouldn't worry only about what you are paying but also what you are getting for the price. We will explain why in the next section:
Companies That Offer the Best and Cheapest BMW Insurance
The Best Overall: Farmers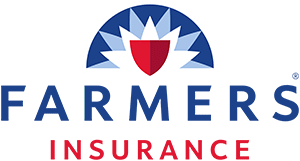 There are many excellent regional insurers for BMW, but there's no better company nationwide than Farmers. For starters, it's quite affordable, costing only $123 for full coverage for 2016 BMW series 3.
Furthermore, Farmers belongs to the upper echelon when it comes to customer service. The company came fifth in J.D. Power's 2021 Claims Satisfaction Study.
Farmers' NAIC ratio also confirms the narrative that the company excels in customer service. It's 0.75, which means that the company gets 25% fewer complaints than average.
While Farmers proved to be the best in our BMW insurance review, it has its downsides. In our full review of the company, we noted that it's particularly expensive for young drivers. We also highlighted that, despite the generally favorable customer satisfaction ratings, Farmers scores poorly in specific locations.
These are the mid-Atlantic region, North Central region, Northwest region, and Southeast region. If you are based in these locations, you might want to check some other companies, such as Amica, Ameriprise, or Nationwide.
On the plus side, you can profit with Farmers BMW car insurance. If you obtain a Farmers Rewards Visa or Visa Signature® card, you'll earn points by buying Farmers' products. You can redeem them for travel discounts, gift cards, merchandise, and much more.
You can add solid financial strength to the list of Farmers plus points. The company's AM Best rating is "A" or "Excellent," the third-best possible.
All in all, no insurer is without its flaws, but despite the drawbacks, we would recommend every BMW owner to at least get a quote from Farmers.
Choose Farmers for affordable rates, reliable customer service, and various discounts and benefits.
Look elsewhere if you live in a region where Farmers scores low in customer service.
Best for Financial Strength: GEICO BMW Insurance
BMWs are expensive cars, and many owners opt to limit the impact of the high price on their budget by getting the cheapest insurance possible. They disregard other important factors like financial stability.
Financial stability should be among the things to prioritize when choosing your next insurer. After all, if a company does not handle its business responsibly, it will not have the funds to pay the claim expenses. That's why GEICO is the best insurance for BMW in terms of stability.
It's a subsidiary of Berkshire Hathaway, which is the sixth company in the 2021 Fortune 500 list, ahead of Google's Alphabet and Exxon Mobil. It's no wonder then that Geico's AM Best rating is "A++" or "Superior" — the best possible.
Besides outstanding financial strength, Geico is also among the most affordable insurers for BMW drivers. Additionally, its website, mobile app, and online quote tool are intuitive and fast. This means that GEICO's slogan "15 minutes can save you 15% or more" is true for BMW auto insurance as well.
However, it's not all roses for GEICO. The company's customer service is rated as average. It is ranked as average in J.D. Power's 2021 Claims Satisfaction study on a national level. GEICO also performed subpar in a similar regional study — in Texas and Florida.
Nonetheless, this is not something that's specific to GEICO. All big insurers, such as State Farm, Progressive, or Allstate, rank average or below average in customer service. Overall, GEICO is definitely worth your attention.
Choose GEICO for outstanding financial strength, low prices, and polished online tools.
Look elsewhere if first-rate customer service is your priority.
The Best Insurance for BMW for Riskier Drivers: Progressive
If you want quality insurance with affordable rates, let Progressive take care of you. This is particularly true for drivers whose record is far from perfect since Progressive is a specialist for high-risk customers.
Aside from affordable premiums, even for those who like to push the pedal to the metal, Progressive has other things going for it.
For starters, it's the third-largest insurer in the US by market share, meaning the company left nothing to chance when it comes to its online tools. Progressive's website and mobile app are responsive and intuitive, while the online quote calculator is among the best around. You will get information about how much is car insurance for a BMW, and the opportunity to determine the highest price you are willing to pay.
Just input your desired premium using Progressive's Name Your Price® tool, and the software will create the coverage for you.
You can also add excellent financial stability to the list of Progressive's plus points. Its AM Best rating is "A+," the second-highest possible. The company even offers a wide range of optional coverages and discounts.
However, Progressive's customer service is a bit of a letdown. Like GEICO, the company scores below average in J.D. Power's 2021 rankings in the claims handling. Moreover, its rating on the Better Business Bureau's website is a "B-," which is below the industry average.
Does this mean Progressive would handle your BMW insurance claim badly? We can't say. But we can confirm that this is the only notable drawback of choosing Progressive. If you're ready to be persistent with its customer service, this insurer is a fine choice for your BMW.
Choose Progressive for its killer website and affordable rates, even for high-risk drivers.
Look elsewhere if you want an insurance provider that handles claims with utmost diligence.
The Best BMW Insurance for Customer Service: CONNECT
CONNECT is a part of the American Family Insurance Group, and it is formerly known as Ameriprise. If you want to insure your BMW with a company that won't let you down when an accident happens, give CONNECT a chance.
This Wisconsin-based insurer is available in 44 states and the District of Columbia, but it has the biggest presence in California. It's also the second highest-rated in the California region, according to the J.D. Power's 2021 auto insurance study..
With CONNECT, you get affordable insurance for BMW. The company charge only $125 per month for series 3 coverage, including comprehensive and collision. That's why we ranked it ahead of other companies that also excel in customer satisfaction, such as Amica, Erie, or Auto-Owners.
Besides affordable prices and keeping customers happy, CONNECT has many other things going for it. For instance, if you purchase its insurance through Costco, you'll qualify for additional discounts and perks such as free roadside assistance.
You can add CONNECT's financial strength to the list of its advantages. The American Family's (CONNECT's owner) AM Best rating is "A" or "Excellent." While not as good as Geico's, State Farm's, or Auto-Owner's, the average customer has nothing to worry about. Even if you drive some of the pricier models like BMW X5, the insurance cost will not be high, and you don't have to worry about your claim being paid.
The only notable downside of CONNECT is that its insurance is not available in all states. However, if you have access to its coverage, we advise you to give it a shot.
Choose CONNECT for outstanding customer service, affordable prices, and extra perks for Costco customers.
Look elsewhere if CONNECT does not sell insurance in your region.
The Cheap but Not the Cheerful: Mercury
You probably figured out by now that Mercury offers some of the lowest BMW insurance rates. However, we cannot universally recommend this insurer. As we noted in our review, its customer service is subpar. Mercury got below-average grades in J.D. Power's claims processing and shopping satisfaction surveys on a national level.
However, Mercury won the 2021 J.D. Power Award for the best digital shopping experience. So, if you don't care much about customer satisfaction, but you love great online tools, Mercury is just perfect for you.
There are some other minor drawbacks to Mercury insurance besides its lousy customer service. For starters, the company does not offer as many optional coverages and discounts as the competition. So, you can't count on discounts to further lower your bmw car insurance price.
Additionally, while Mercury's auto insurance is cheap, its homeowners' policies can be quite expensive. This may be particularly important for those who want to qualify for a bundle discount.
On the bright side, Mercury does have reliable financial operations. Its AM Best rating is "A+" or "Excellent," which is the second-best possible.
Additionally, the company offers Mercury Mechanical Protection. It functions as an extended warranty for pre-owned and newer vehicles. It covers the cost of repairs and parts if your car breaks down. There are several plans to choose from, and these are usually cheaper than the extended warranty sold by car dealers. This option is definitely something to think about when the time comes for your BMW insurance renewal.
Nonetheless, Mercury's overall performance is just too flawed to rank this company among the best options. If you want an affordable insurer for your Bavarian friend, consider Erie, Auto-Owners, GEICO, or CONNECT, depending on your zip code.
Choose Mercury for low prices and its Mechanical Protection plan.
Look elsewhere if you want reliable customer service or a variety of optional coverages and discounts.
Honorable Mention: USAA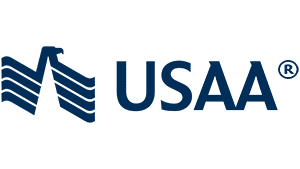 USAA is perhaps the best insurer for any BMW driver. It is affordable, and its customer service is outstanding. Additionally, USAA's AM Best rating is "A++," the best possible, and the company offers a wide range of optional coverage and discounts.
So what's the catch? USAA sells its BMW insurance only to former and current US Army members and their close families. It is designed to accommodate this user group and offers plenty of unique perks. In conclusion, if you belong to that particular group, USAA should be near the top of your shortlist of quote-worthy companies.
Choose USAA for exceptional performance across the board.
Look elsewhere if you are not a member of the US army or a close family.
Factors That Influence the BMW Insurance Cost
Your BMW Model and Its Age
This one is obvious. As you've probably gathered from our price comparison, newer and more expensive models cost more to insure. If you opt-out of full coverage by dropping collision and comprehensive, the variance will likely be less significant. That scenario might even favor newer models since they have more advanced safety features.
Your Driving Record and Experience
Statistics indicate that drivers who just got their license are nine times more likely to crash than those with years behind the wheel. Additionally, senior drivers can be dangerous because of their slower reaction times.
Moreover, drivers whose record contains a lot of citations or a major violation such as DUI present a higher risk and they will get higher BMW car insurance quotes. Otherwise, high claim expenses would eventually put insurance companies out of business.
Your Zip Code
Location, location, location. This mantra may have more bearing in the real estate market, but it pertains to auto insurance as well. Densely populated areas have more drivers on the roads, which spikes the chances of an accident happening. Furthermore, higher salaries and rental expenses increase the cost of running a business in a prestigious zip code.
Finally, some states, like Michigan (notorious for its peculiar limitless PIP car insurance system), have laws that drive car insurance prices through the roof. That's why moving 50 miles from your home could slash $100-200 from your quote.
Your BMW Car Insurance Provider
Your insurance company has the highest bearing on the premium. As you can probably guess, this is the main reason that prices vary so much across the market.
For instance, the cheapest insurer for BMW 328i in our study, Liberty Mutual, required $120 per month, while the most expensive one — Travelers — wanted $240. You don't have to be a math genius to figure out that's two times more money. But you should understand, however, that low BMW insurance quote is just one of the many things that matter. Customer service and financial strength ratings are also essential.
Your Credit History
When you apply for a quote, 95% of insurance companies will assign you a number between 300 and 900 called auto insurance score. It can be based on a myriad of factors, but it's most often rooted in your credit rating. That's because your credit rating is a reliable indicator of the likelihood of you making a claim, even stronger than your driving record.
However, California, Massachusetts, and Hawaii authorities prohibited this practice as unfairly discriminatory.
What is BMW Performance Insurance?
It's an insurance program developed jointly by BMW's US branch and Liberty Mutual. It does not offer anything that you cannot find elsewhere on the market, but it provides a combination of coverage that should fit a BMW perfectly. It includes:
New Car Replacement (optional in some states) – This provides a brand new BMW that's the same make and model if you sustain a total loss within the first year of ownership.
Accident Forgiveness (unavailable in California) – Drivers with this coverage will not suffer a price hike after their first at-fault accident.
Guaranteed Rate for 12 Months – Your BMW insurance rates won't change from the first effective date of your policy unless your underwriting profile changes substantially.
Multi-Car Discount – If you insure multiple BMWs on one policy, you're bound to pay less. Each insurer we reviewed offered this discount.
Original Replacement Parts – This guarantees that your BMW will be repaired only with original parts if it's legal.
Roadside Assistance (optional) – Covers the towing expenses if your car suffers a mechanical breakdown.
GAP insurance. You can choose here between Liberty and BMW GAP Insurance since the car manufacturer offers its version. You can purchase it individually, and it doesn't have to be linked to your primary car insurance
While Liberty Mutual did not score well in customer service in our review, this specialized insurance is still worth a try. It's affordable and saves you time when customizing a policy to fit a BMW. However, some other companies performed better overall, such as CONNECT, Farmers, or Geico.
How to Get the Cheapest High-Quality BMW Car Insurance?
Choose an Insurer with a Wide Range of Discounts
Discounts are the best remedy for the expensive coverage for a BMW. That's why you should study our reviews and the insurance companies' websites to see how many premium reductions your desired insurer offers. Some of the most common ones that BMW drivers should be able to obtain quickly are as follows.

Bundle Discount
If you are insuring various vehicles or buying different policies from the same company, you are bound to save. But be careful – it can be a double-edged sword. For instance, if you are bundling a BMW i8 insurance with a boat and home insurance, you might get a considerable discount. However, bundling a sports car, a motorcycle, and jet ski insurance may alert the insurance provider that you like to live on the edge, and you might not even get a discount.

Driver Habit Tracking
Many companies, such as Progressive, Nationwide, or Allstate, offer a program which relies on a telematics device to track your driving habits and adjust the premium accordingly. When you apply, your insurer will either use a mobile app or a GPS to monitor how safely you drive.
They'll record any sudden braking, acceleration, or nighttime driving. If your results qualify, your insurance on a BMW could be as much as 50% cheaper.
Good Driver Discount
Car insurance providers compare your age, credit history, and many other kinds of data before they issue a quote. Your driving record is among those factors. No insurer would miss a chance to cover a customer with a proven history of driving safely.

Safety Features
Many BMWs are equipped with advanced safety features, such as multiple airbags or ABS control. These will get you a discount from almost any insurer.
Explore the Market
This is arguably the best advice you'll get for saving on car insurance. While all companies sell roughly the same product, the cost and quality vary substantially. The cheapest BMW to insure in our study was the X1 model, but the price varied from $106 with Mercury to $250 with Dairyland insurance.
Your insurance quotes are highly individualized. While guides such as this may give you a rough idea on the car insurance prices, your profile may be vastly different from our reference driver.
That's why you should make a shortlist of the best car insurance companies and get quotes from all of them.
First, decide what's important to you, and then search for a provider. For instance, Liberty Mutual offers Mechanical protection, which is similar to the BMW extended warranty. Choose what works best for you in terms of what the companies are offering and how much that will cost you.
Study Reviews
There's more to high-quality car insurance than just low prices. The company also needs to provide reliable customer service to be financially stable and to offer fast online tools and many discounts.
We ranked the best BMW car insurance options here, but there are even more insurers in the US that cater to different customers.
That's why you should check our detailed and unbiased car insurance reviews of the 24 most prominent US insurers. We would also advise at our peril that you check other reputable websites too. You'll find that the leading insurance experts often agree in general and only differ in details.
People Also Ask
Is BMW expensive to insure?
Insuring a BMW is more expensive than the average insurance cost in the US. The cheapest to insure is BMW X1, at an average rate of $2,587 per year. However, that's primarily because BMWs are more expensive than ordinary cars. After all, this is a luxury brand, and maintenance costs are higher. The parts are mostly imported, and they require workers with specialized skills to install them.
Is insurance high on a used BMW?
In general, the insurance rate will be lower for an older car. Insurance companies calculate many different factors when determining your rate. One of them is the Insured Declared Value (IDV) of the vehicle. It is a rate at which a new car loses value after leaving the dealership. For instance, a car loses 15% of its value after the first year and 50% after five years. So, if you are in an accident and the company has to pay for the repairs, it will pay less for an old car, thus, your premium will be lower.
How much is insurance for a new BMW?
The newer the car is, the pricier it is to insure. This is due to its higher market value. On average, the cars' value decreases by around 15% after one year. In practical terms, this means that a BMW 330i produced in 2022 will cost about $250 per year more to insure than the same model built in 2021. The BMW insurance goes from $2832 for a 330i and up to $5650 per year for a brand-new shiny Series 7 model.